Additional Elytra's is a resource pack that does pretty much exactly what the name would have you believe. This is a resource pack for frequent users of Elytra who feel that the functionality of the feature is great but also think that it's not that inspiring in terms of how it looks. Before we go into the specifics of this pack, we want to point out that the Additional Elytra's hasn't really been designed to make drastic changes to your Minecraft world so, if you're looking for a full-fledged visual overhaul, this pack isn't the right choice. On the other hand, if you simply want to make Elytra's look better, you can't go wrong with Additional Elytra's.
The Additional Elytra's resource pack features tons upon tons of different Elytras that players can utilize during their Minecraft adventures. Of course, it goes without saying that the changes made by this pack are purely visual so the functionality of the Elytras that you alter will remain the same as it always is. As for the specific details, the Elytras look great because they're quite colorful, have a lot of detail in them, and the textures that they use seem to be completely free from all noise. Some of the Elytras look a bit too overbearing due to the overly sharp colors but, most of the time, you'll be pleased with how things look.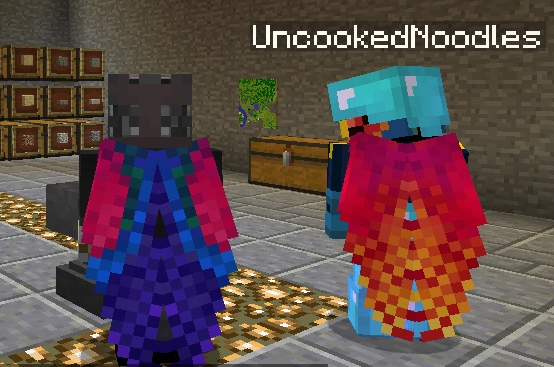 The Additional Elytra's resource pack has a resolution of x32, so the textures look quite smooth. The pack doesn't really require a high-end PC to run smoothly because it only changes the Elytras of the game and doesn't touch the rest of the game's visuals.
How to install Additional Elytra's Resource Pack?
Download & Install Optifine Mod
Download the resource pack.
Open resourcepacks folder (%appdata%\.minecraft\resourcepacks).
Drag and drop the zip archive to the resourcepacks folder.
Launch your Minecraft.
Go to Options > Resource Packs.
Move the pack to the right side of the menu.
Click "Done"!
Have fun!
Download Link for Additional Elytra's Resource Pack
for Minecraft 1.11.X
Credit: Ontvlambaar