Isolation is something most people don't want to endure. Being alone, truly alone, isn't typically good for social creatures like people. Sometimes getting away from everything is just what a person needs though, which is a point you will come to appreciate if you try the Lonely Island map in Minecraft. At 3,072 by 3,072 blocks, it's not exactly the largest map out there, but it is very likely the largest island you'll have ever seen in Minecraft. The island features mountains, deserts and lots of other biomes all gathered in one expansive location, so you can get access to all the mobs and drops you need.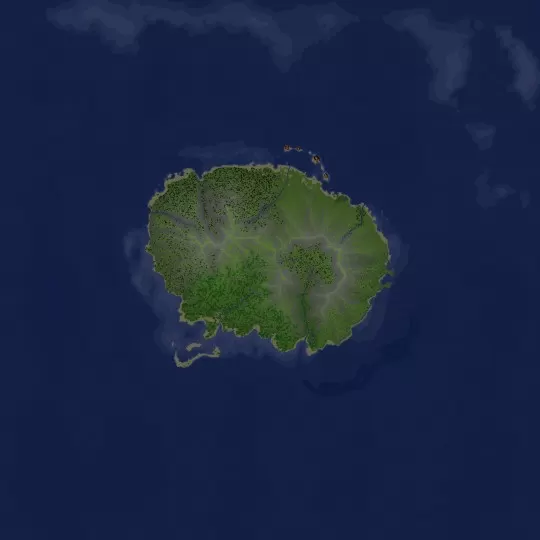 The Lonely Island map was actually made in Survival Mode, so players can simply load it up and get to roughing it in a wild wilderness. Cheats are enabled on this map, so it's also possible to simply break the thing with a number of commands and free items. The author of Lonely Island recommends using the Conquest resource pack as he used it when designing this map and it really does look best that way. This map was made using WorldPainter, a tool you might also want to check out if you enjoy creating Minecraft maps of your own.
Lonely Island Map for Minecraft 1.8.7 Changelogs
Small improvements to the vegetation layers.
Download Links for Lonely Island Map
for Minecraft 1.8.X
Credit: Laskar – Original Thread on Planet Minecraft