With a name like Pumpkin Patch, you might think this resource pack is all about adding pumpkins to the world of Minecraft. That couldn't be further from the truth though. Pumpkin Patch actually does a lot of decent modification work on Minecraft textures, and this is especially noticeable in blocks of wool and carpeting, which actually looks fuzzy and uneven, like real life carpeting. It also excels in upgrading the look of the various stained glass windows, as well as colored clay and bricks which were added to the game fairly recently. Why, then, is this resource pack even called Pumpkin Patch resource pack?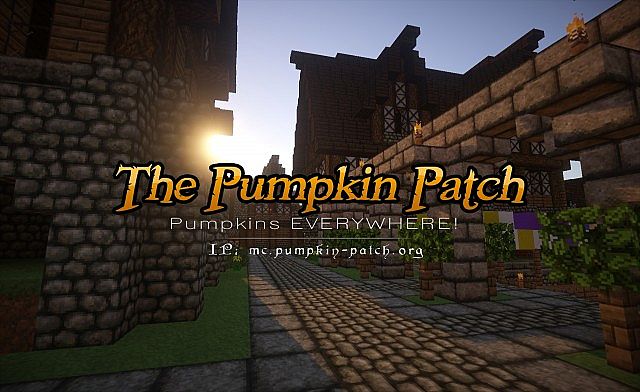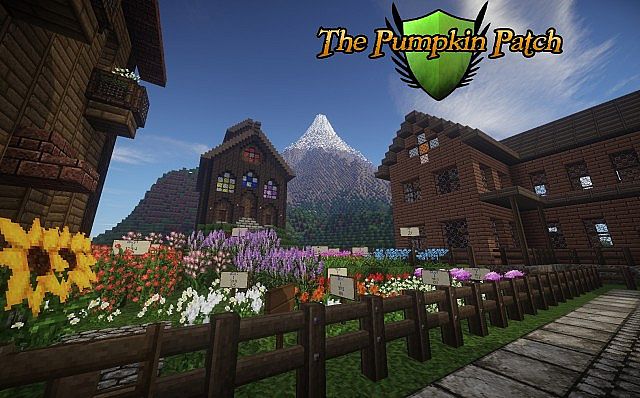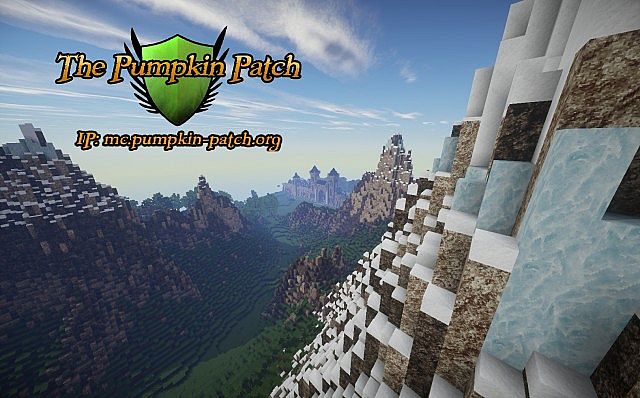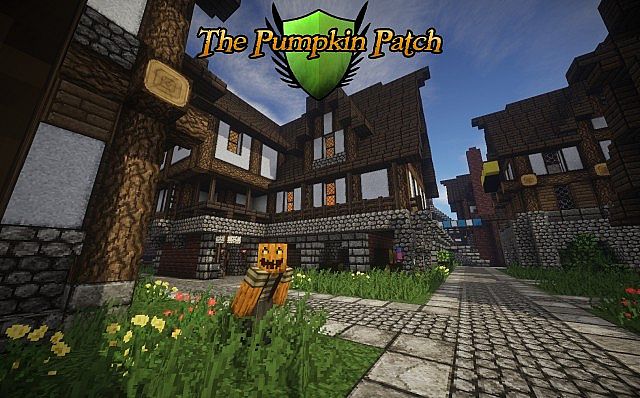 That becomes evident as soon as you see your first zombie, creeper or other hostile mob. Every baddy in the game is made out of pumpkins with Pumpkin Patch resource pack enabled. They all have jack-o-lantern heads and even their bodies are textured like pumpkins. Well, all of them except for skeletons; those guys are as boney as usual. Fire and burning graphics look especially nice in Pumpkin Patch, and with the right shaders and other light mods, this resource pack will make your Minecraft world look like a completely different place. The creator strongly recommends using OptiFine or MCPatcher, even without mods.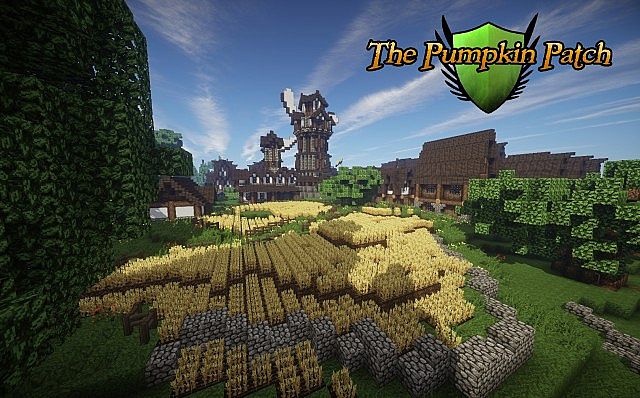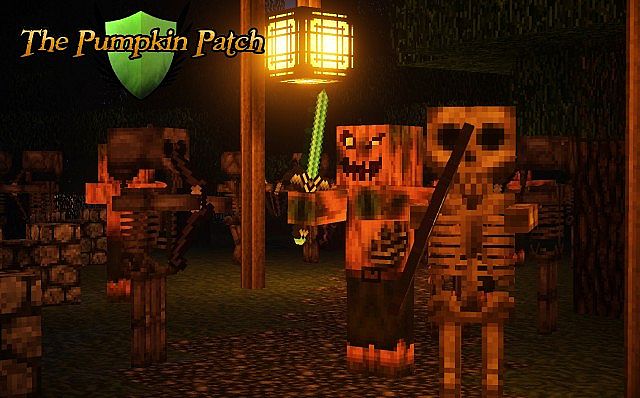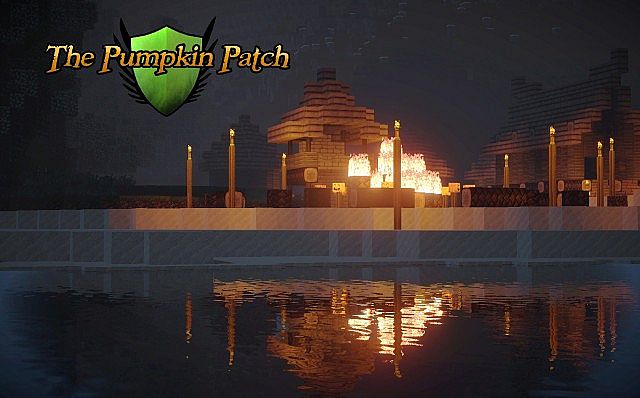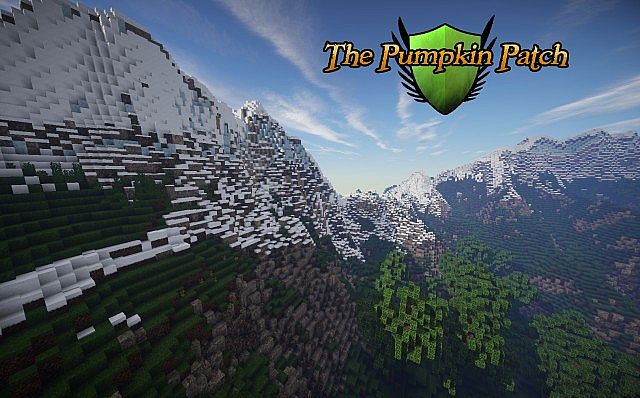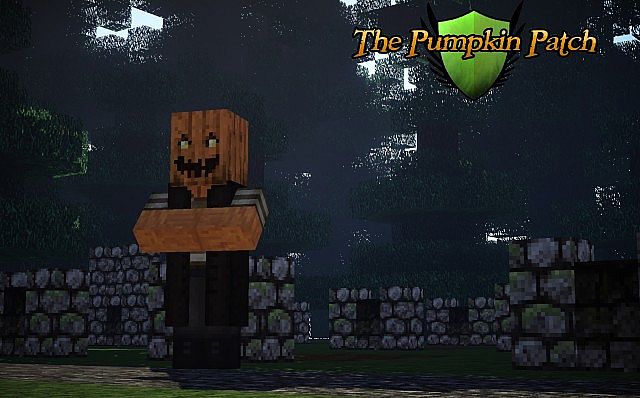 Pumpkin Patch will even include some custom music and maybe even sound effects, but these haven't been implemented just yet. Not to worry though – Pumpkin Patch resource pack is still getting regular updates, with the most recent version of the pack being released about two weeks ago, at the time of writing. The pack purports to be 95% finished, but it might as well be finished for people who don't demand custom music files in their resource packs. At 32x, the resolution is low enough that the average player can use Pumpkin Patch texture pack too.
Pumpkin Patch Resource Pack for Minecraft Changelogs
v1.9:
New Quarts Pillar Top
New daylight sensor
New Mob Spawner
New random birch log textures
Fixed the problem where leaves from certain mods were showing broken textures.
New gunpowder
New name tag
New Redstone dust
New glow stone dust
New brick / nether brick
New boat texture
New shears
v1.8:
Fixed glow stone.
Fixed random textures for grass.
Fixed compass.
Hid some easter eggs!
More armor pieces on the way!
How to install Pumpkin Patch Resource Pack?
Start Minecraft.
Click "Options" in the start menu.
Click "resource packs" in the options menu.
In the resource packs menu, click "Open resource pack folder".
Put the .zip file you downloaded in the resource pack folder.
Download Link for Pumpkin Patch Resource Pack
for Minecraft 1.9.X
Credit: stapleshotz