Building spawners in Minecraft takes a long time and a lot of resources, so many players don't go through the process of building them despite how much easier they can make life in Minecraft. With a spawner, players don't need to go all over looking for monsters to kill, while waiting for the sun to go down to do so; monsters just keep appearing in the spawner and drop down to where the player can kill them and collect their drops. The Battle Towers mod adds massive towers to Minecraft worlds, towers filled with monster spawners which are naturally the perfect place to create a spawning machine.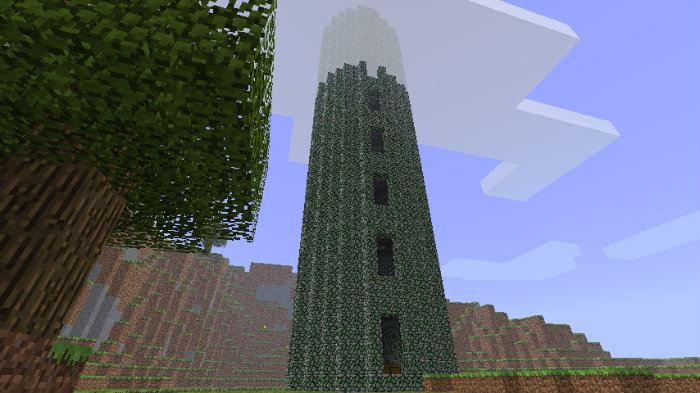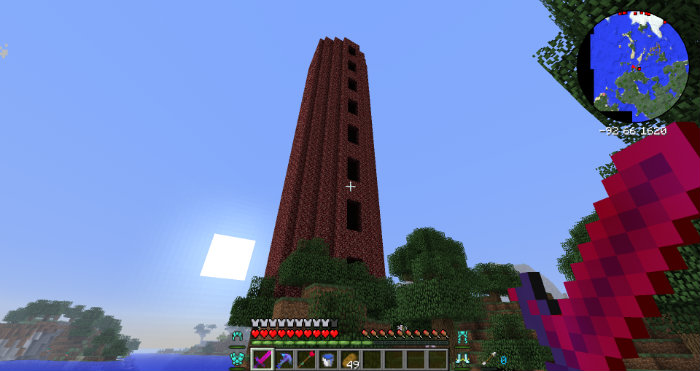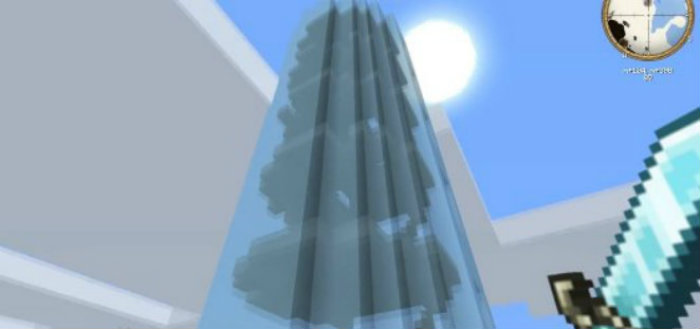 Besides that though, Battle Towers also gives Minecraft players some serious combat situations. The idea is to battle up to the top of any tower found, hacking through various zombies, skeletons and other nasty mobs and collecting chests full of loot on the way up. At the top of each tower is a giant boss monster unlike anything seen in Minecraft. Some of these shoot fireballs at the player while others just bash repeatedly, but they all do massive damage and are difficult to kill. The fact that this mod places these towers all over the world just means players can enjoy the experience again and again.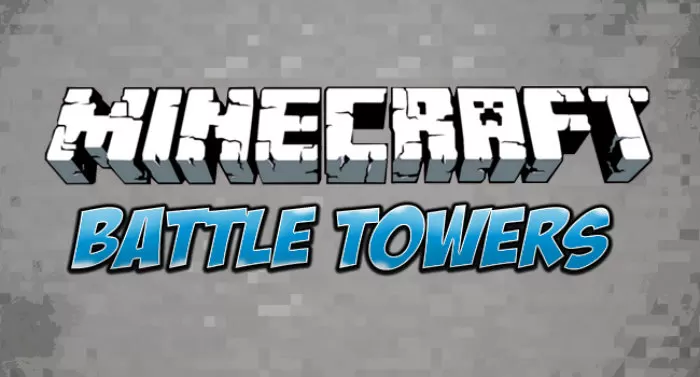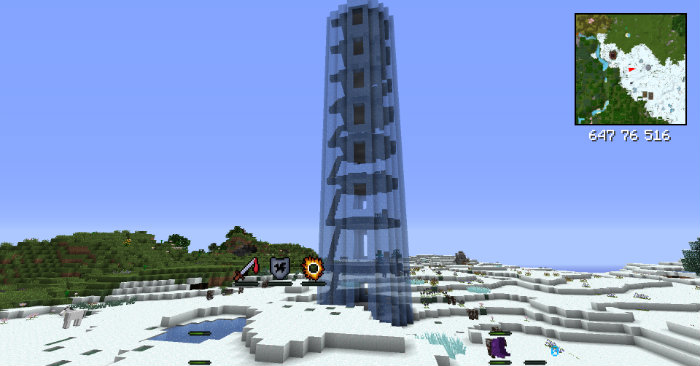 Battle Towers Mod is a good mod for players who are too lazy to build spawners, as well as those who want to just chop up countless enemies all gathered in one spot. However, it's also quite nice for multiplayer purposes and giving players a kind of adventurous task to complete if used on custom worlds. The possibilities with Battle Towers are just about endless and it's difficult to name a map which wouldn't benefit from having this mod installed. Just give it a try, but be sure to have Minecraft Forge installed before you do.
Battle Towers Mod Update Logs
Completely rewritten Tower Spawning to properly work in most cases.
There are 6 Types of Towers now.
3 spawn depending on their underground (Sand, Ice, Water).
Battle Towers now have actual staircases.
How to install Battle Towers Mod?
Download the mod and Minecraft Forge.
Install Minecraft Forge.
Open up the Start Button.
Type in %appdata% then look for the Roaming folder then look for the .minecraft folder
Place the mod into the "mods" folder! (If you do not have one, make one or just launch the Minecraft once with Forge)
Have fun!