The Better PvP Mod purports to help users become better in player versus player situations, just by having it installed. Immediately, you might think this involves hacks or cheats of some kind, but there's nothing like that here. There are no kill auras, speed hacks or aimbots for bows, nothing of the sort. Instead, players get access to a fully functional minimap which allows them to plot points using the B button and to see everything around them, whether they are above or below the ground. This is great for spotting invisible players or other players who themselves might be using cheats to remain undetected.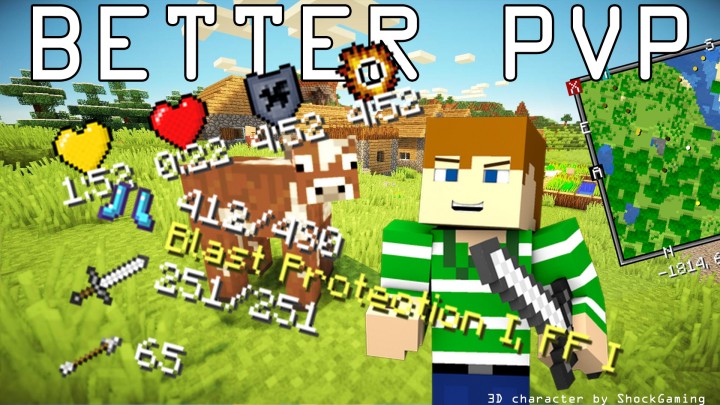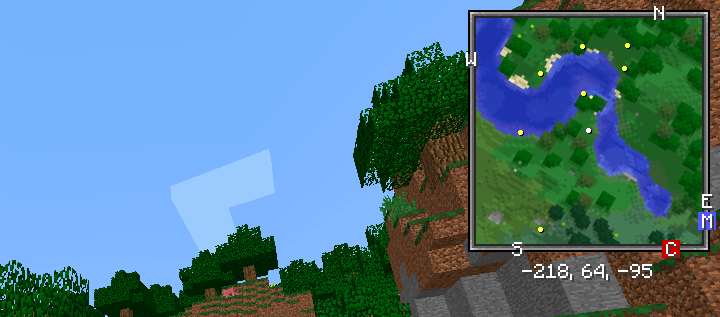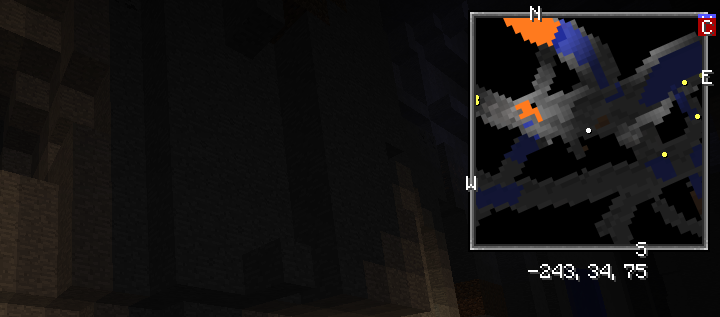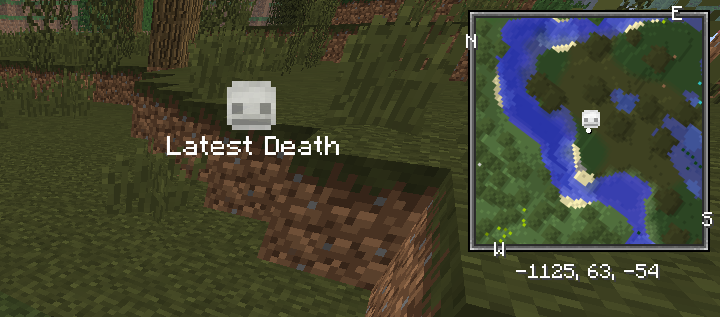 An updated potion effects interface puts everything up at the top of your screen, right in the center of your field of view, so you don't need to keep stopping and opening your inventory to see what positive and negative effects you're under. A similar gauge is included to tell you more information about your currently equipped weapon and armor, and these notes appear at the bottom of your screen, alongside your hotkey bar. The Better PvP Mod doesn't really break the game, but some of the features included with it will still get you banned from multiplayer servers, so ask before using it online.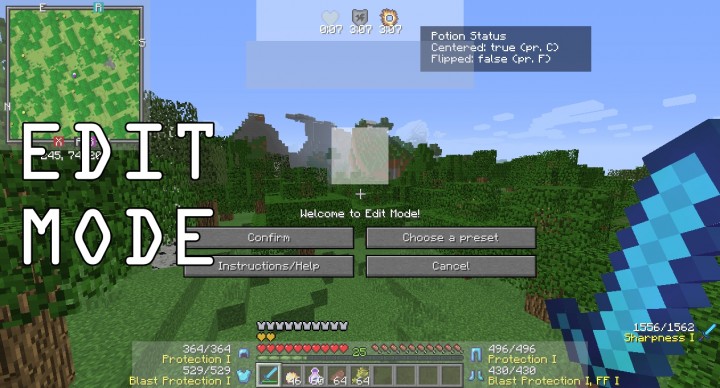 How to install Better PvP Mod?
This mod requires Forge API, download and install.
Download the mod jar file, the download links are below for each version!
Find the mods folder in %appdata%/.Minecraft (if not exist there after installing Forge, just create it).
Put the mod jar file in the mods folder and run the Minecraft Launcher!
Select the Forge profile to use in the game!
Enjoy!