Birds Nests is a simple yet neat little mod that'll grant you a whole bunch of bonuses whenever you're playing Minecraft. It isn't one of those massive feature filled mods that add multitudes of new elements into the gameplay, so if you were looking for a complete overhaul of your Minecraft experience, then you should probably look elsewhere. However, on the other hand, if you want to make a few simple additions to the gameplay that will reward you on various occasions during the gameplay then the Birds Nests mod will provide you with exactly what you're looking for.
As you could probably tell from its name, the Birds Nests mod implements nests into Minecraft. The nests don't function like actual bird's nests, but they're still pretty great to have. Basically, every time you chop down a tree or are walking through a place that has a whole lot of large trees, there will be a chance of a nest dropping in front of you. The nest will have a bunch of different items that you'll be able to utilize later on at some point. In order to acquire things from the nests, all you have to do is right click them and a list of all the items that they consist of will open up. Once this list is open, you'll be able to collect everything you need.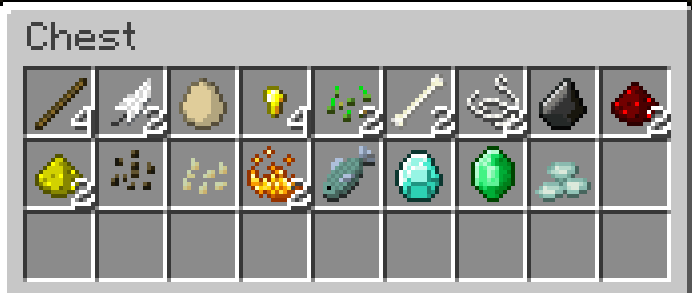 Mods that rely on chance are usually configurable, and this applies to Birds Nests as well. All of the mod's number values such as the drop chance of the nests and the number of items that each nest consists of can be configured so you can customize the mod exactly according to your preferences. Overall, Birds Nests adds a great new feature to Minecraft that'll make things a lot more enjoyable for you.
Birds Nests Mod Update Logs
Cleaned up code
Added option to add drops from any other mod with meta
Nests are slightly rarer
Drops spawn at the correct height
Mod Showcase:
How to install Birds Nests Mod?
Download the mod!
When you haven't installed Minecraft Forge yet, download and install it.
Move the downloaded .jar into the mods folder.
Have fun!