Coterie Craft is a faithful resource pack but, at its core, it feels quite different from most traditional resource packs of this art style. This particular pack has been built with the idea that moth faithful packs are too similar to one another and don't really manage to elevate Minecraft's visuals all that much. Coterie Craft is unique because it features some of the smoothest textures that we've seen in a pack of this sort and, alongside these textures, it also has a lot of other great visual elements that enhance the overall experience to a whole new level.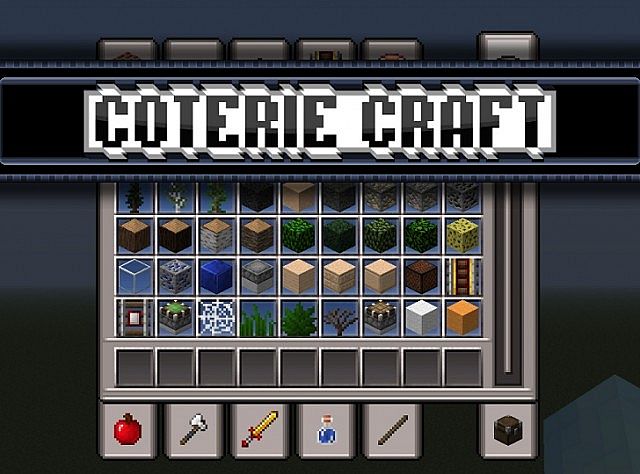 As soon as you set food into the world of Minecraft after applying the Coterie Craft resource pack, you'll see that the textures are soft, smooth and very easy to look at. The textures aren't loaded with detail, but they're still quite nice and the fact that they're completely free from noise is also an added bonus. The color palette of Coterie Craft has been toned down a little bit which is definitely a good thing as it helps preserve the soft look that its textures have.
Coterie Craft has been around for two years now and, over these two years, it's seen multitudes of different improvements that have kept the pack up to date and in-line with all modern day Minecraft standards. The pack has a resolution of 16×16 which is, of course, fitting because this is a faithful pack after all and the default resolution of Minecraft is also x16. Another positive aspect of this resolution is that players will be able to use the resource pack on most low-end PCs without any lag.
How to install Coterie Craft Resource Pack?
Start Minecraft.
Click "Options" in the start menu.
Click "resource packs" in the options menu.
In the resource packs menu, click "Open resource pack folder".
Put the .zip file you downloaded in the resource pack folder.