In Minecraft, some mods exist more to help other mod developers in creating unique content, rather than to give players something new and interesting to interact with while playing the game. The Dense Ores mod is one such utility mod, which features a number of sweet changes to Minecraft. At a glance, this mod introduces dense ores, which are more or less just like their standard ore counterparts, except they drop three times the goods upon being mined. You'll get one grouping of 1-10 dense ore blocks per chunk of Minecraft world, on average; you might get more or fewer in any particular chunk.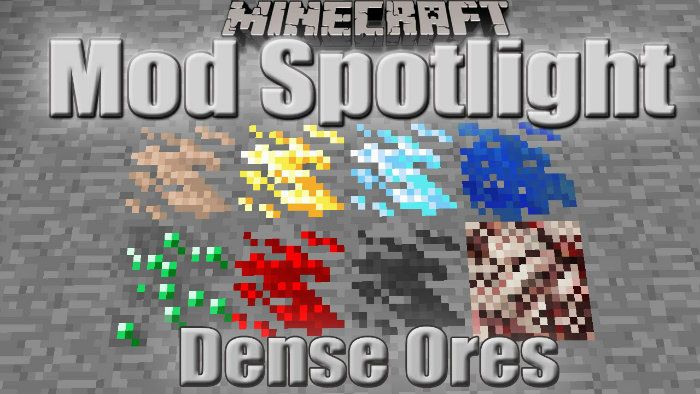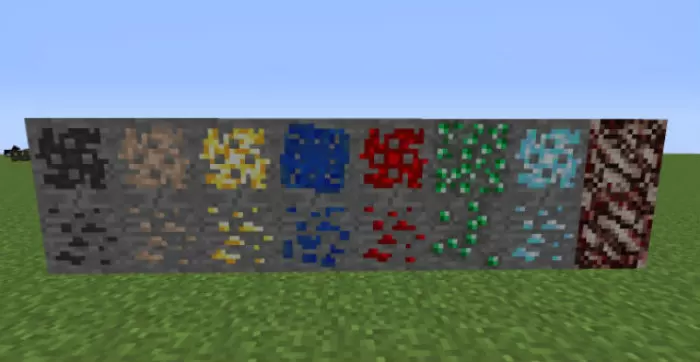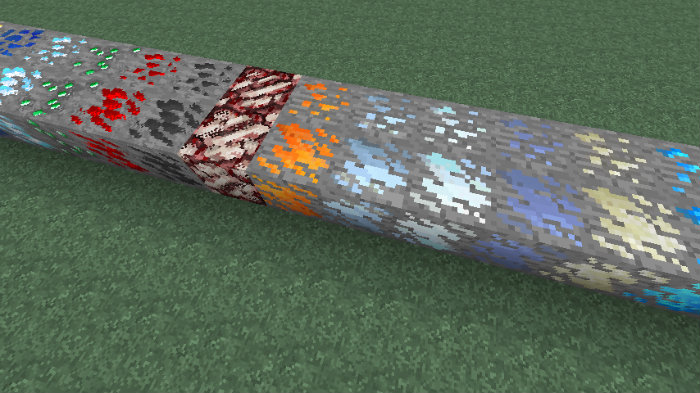 Making adjustments to these dense ores can allow developers to introduce another 8 types of ores without a hitch, one for each of the standard Minecraft ores which already exist. The values can be adjusted as well, so the dense ores drop more or less ore, or the same amount as normal ores, which is actually very useful if you want to add altogether new ores, rather than blocks which simply yield more ore. The Dense Ores mod does take a little while to figure out, but once you've got the specifics down, you can beef up your Minecraft worlds with more metal and gems than you'll ever need.
Dense Ores Mod for Minecraft 1.11 and 1.10.2 Changelogs
Update to Minecraft 1.11 and 1.10.2
Dense Ores will now support custom JSON block models and automatically apply the correct texture to the ore.
Some features such as mod integration are commented out for now.
How to install Dense Ores Mod?
Requires Minecraft Forge, so download and install that first.
Move the mod and CompatLayer downloaded jar's (below) to the %appdata%/.minecraft/mods/ folder.
Start the game and enjoy!
Download Links for Dense Ores Mod
for Minecraft 1.11 / 1.10.2 / 1.10
for Minecraft 1.8.9
for Minecraft 1.8
for Minecraft 1.7.10
Credit: RWTema – Original Thread on CurseForge