For players who have tried other versions of the Epic Jump Map before, Epic Jump Map – Sky Butter Edition offers more of the same high-flying, puzzle-solving, baddy-beating action that makes the other maps so much fun. This particular edition of the Epic Jump Map comes with a kind of butter pack which makes most mobs, items and environmental objects take on a gold hue or color. The goal is to collect sticks of butter, or gold ingots, while playing through the various parkour courses placed around the map. This is just like collecting ghast tears on earlier versions of the map.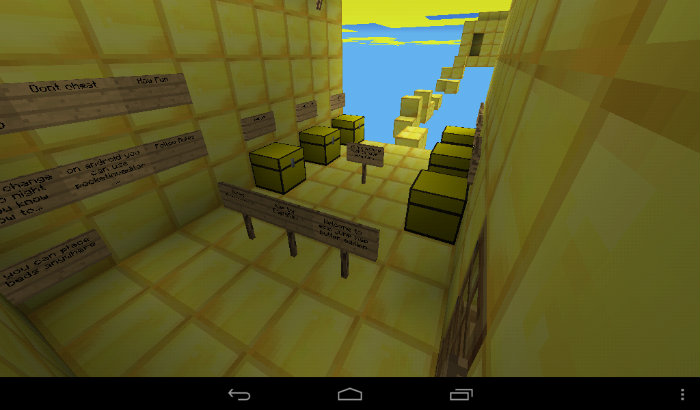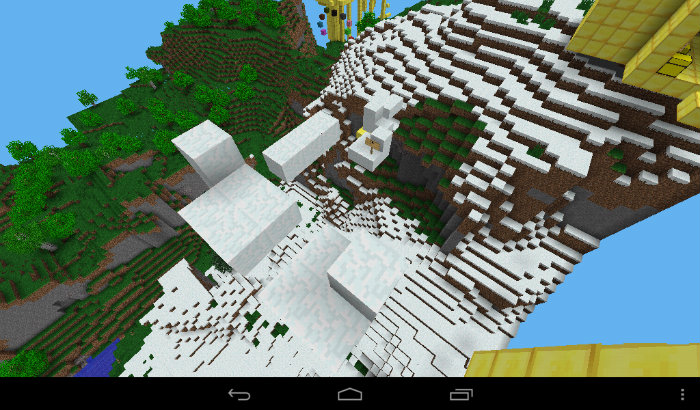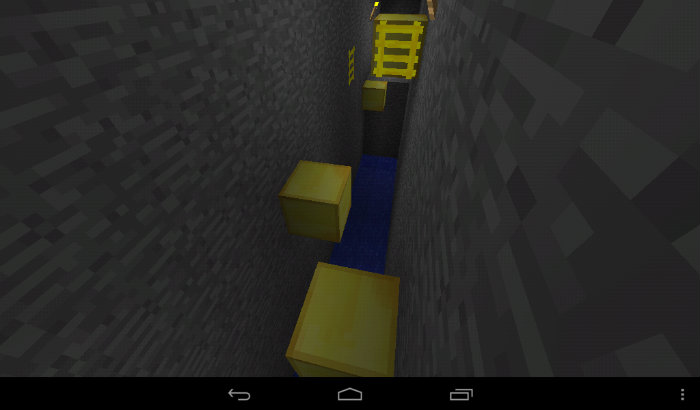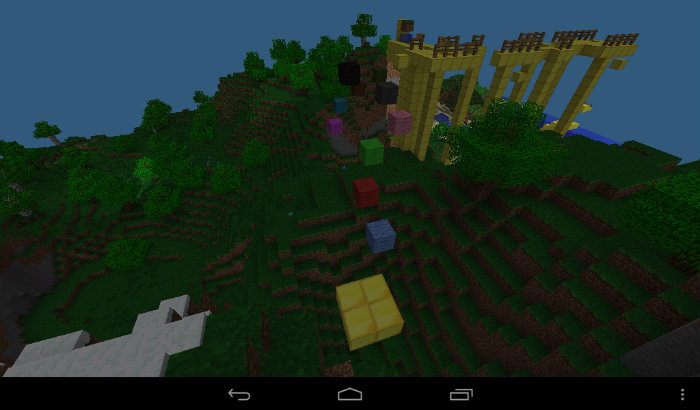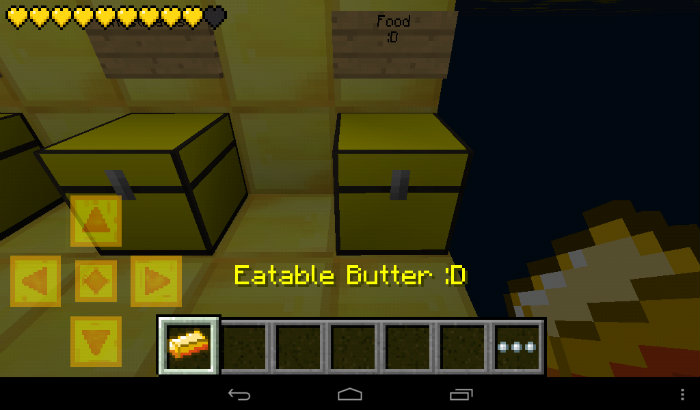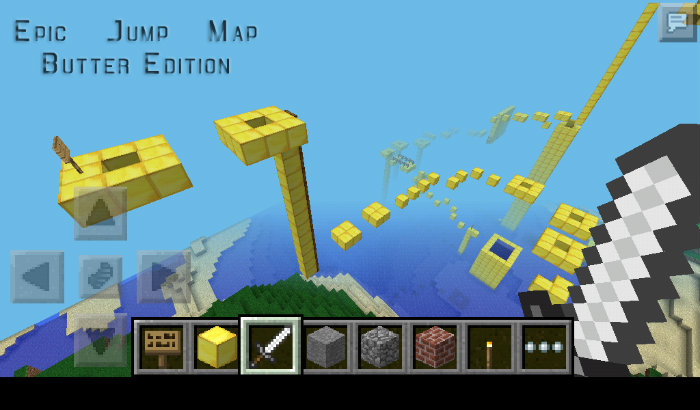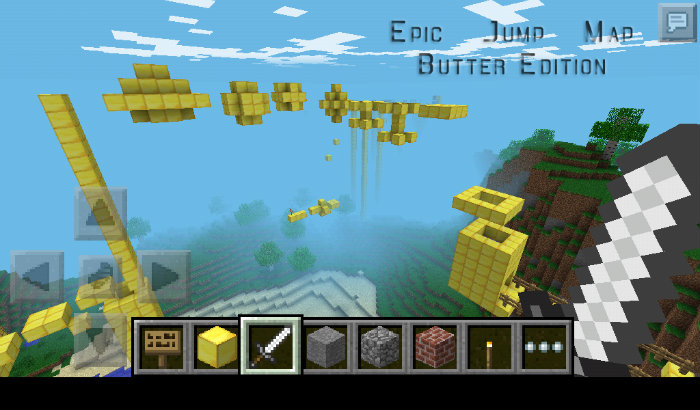 Essentially, players are looking for a missing character who was apparently kidnapped by sky squids. The plot is iffy at best but there's no shortage of fun to be had on the Sky Butter Edition of the Epic Jump Map. It is, more or less, a great parkour map like the other Epic Jump Map editions, only 90% of the textures are golden or made from gold materials. At least there's plenty of bread to go with all that butter.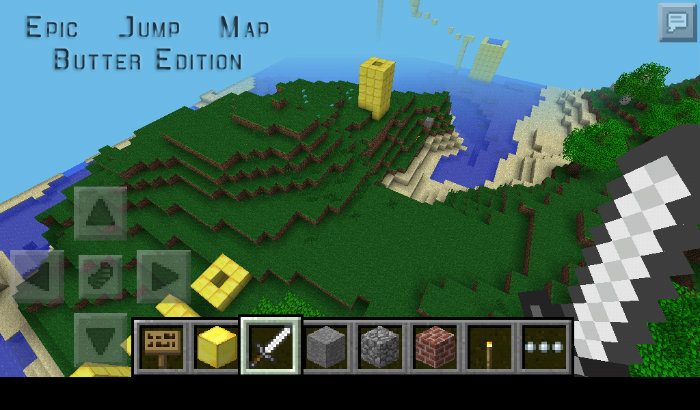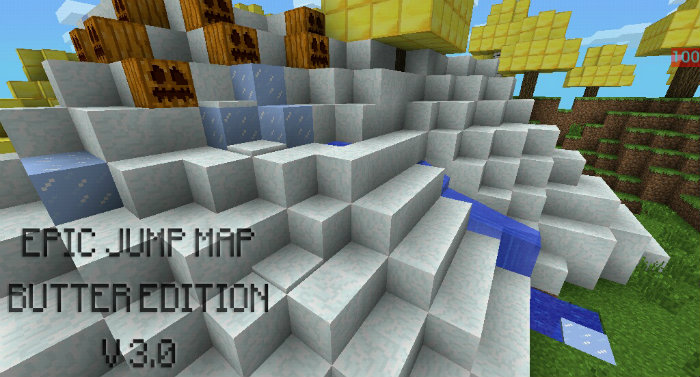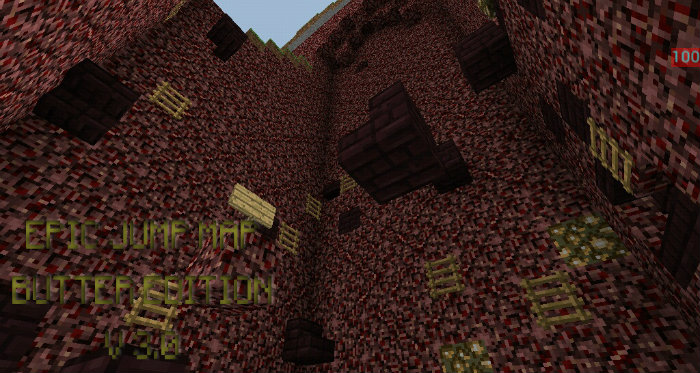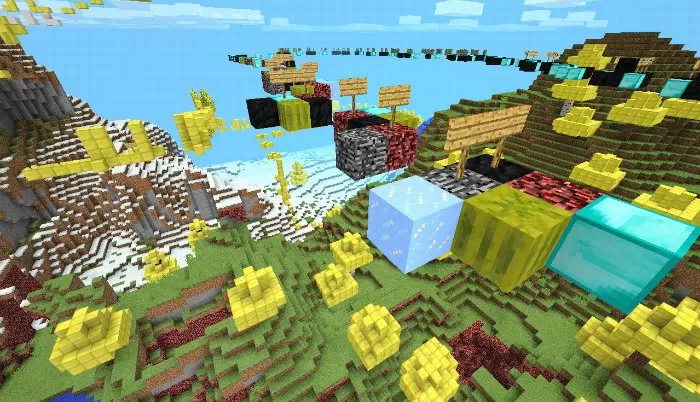 The Epic Jump Map – Sky Butter Edition map is just one of several well-made parkour maps from the same Minecraft map maker. Look up Bodil40 to find more maps just like this one.
Download Link for Epic Jump Map – Sky Butter Edition
for Minecraft 1.8.1