While MCPatcher HD isn't technically a resource pack, it is one of the two most useful tools in terms of making resource packs and mods work flawlessly together. It's right up there with OptiFine, and you'll hear players recommending one or the other, but both programs do more or less the exact same stuff. They can tell you when currently installed mods and resource packs will interfere with the proper function of one another before you launch Minecraft, and they even tell you which bits are incompatible with each other, so you can quickly turn off the one bad item keeping you from playing your game.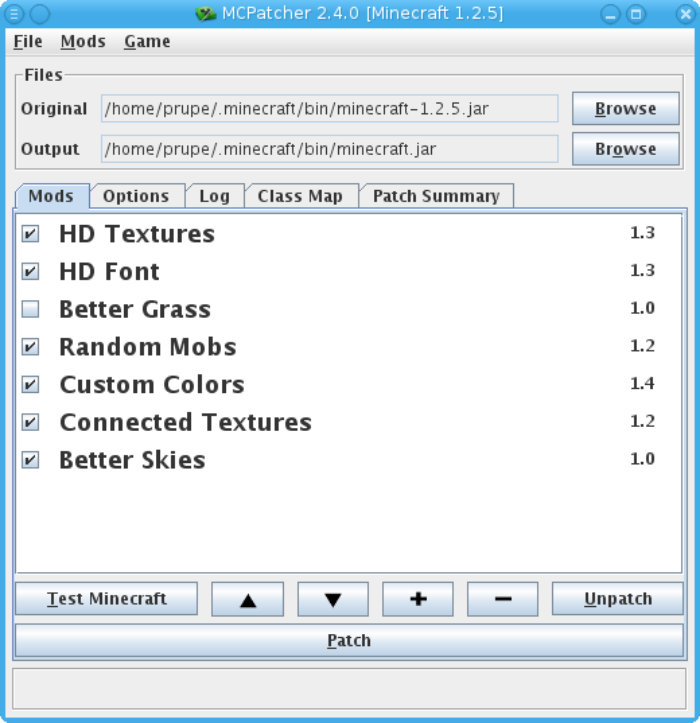 MCPatcher is a great utility because of this, and for anyone who likes to mod their PC games, MCPatcher is an absolute must-have. It comes with a few custom item textures of its own, and some downloads will include very popular mods like Better Glass and Better Textures as part of a larger package. This depends on where you get your MCPatcher, so be sure to keep an eye open if and when you go looking for this mod loading tool. The ease of installation, use and care makes MCPatcher an excellent tool for keeping track of mods and resource packs, and turning either on and off with the push of a button.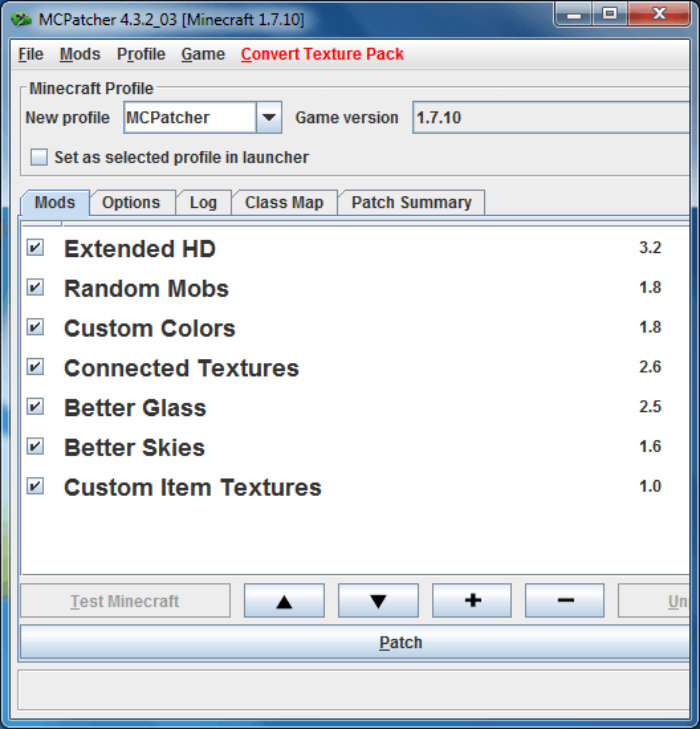 When you're first getting MCPatcher mod, make sure it downloads and saves as a .jar file, not using some other directory suffix. Also, make sure your Minecraft folder contains no mods, resource packs or other third party material. MCPatcher will be looking for a fresh install of the game when you move to install it, so make sure it can find what it's looking for if you want things to go smoothly.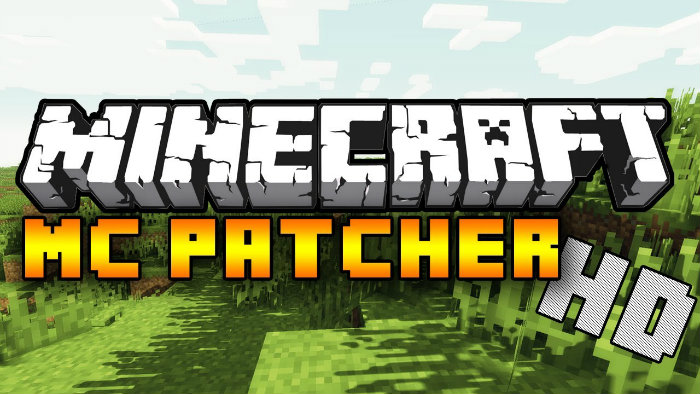 MCPatcher HD for Minecraft 1.8 Changelogs
New biome colormap format.
Custom item textures.
Compatible with Forge, FML standalone, and LiteLoader.
Reimplement CTM connect=tile.
Reimplement CTM linked=true.
Better CTM support for special cases like rotated logs, etc.
Custom wolf collar, armor, sheep, map colors.
Download Links for MCPatcher HD Fix
for Minecraft 1.8.8/1.8/1.7.10
Only for Windows:
Only for MAC OS and Linux:
Credit: Kahr – Original Thread on Minecraft Forum