Misty World is a distinct and creative Minecraft mod that aims to add an innovative new dimension to the game world. The thing that defines the Misty World dimension is the fact that it's divided into two heavily contrasting areas and each one of these areas has its own distinct features to offer. One part of the dimension seems to be a habitable place but the other part is the complete opposite as it seems to shrouded in a toxic atmosphere that was likely caused by a catastrophic event that took place in the past and annihilated every sign of life that existed in the area. If you're looking for a distinct new dimension to explore then the Misty World mod is one that you're definitely going to enjoy.
While the contrasting areas of the dimension in the Misty World mod are definitely a highlight, perhaps the most intriguing thing about the mod is the fact that its dimension feels quite lively and realistic. There are five different climatic zones and each individual zone, as you can probably guess, has its own distinct climate. Alongside this, the mod also features realistic tree growth and even realistic soil that seems quite like the soil in the real world.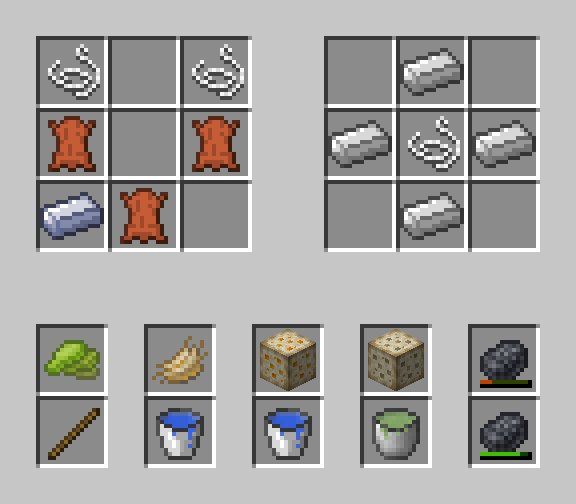 As of right now, the Misty World mod doesn't really have any mobs for players to slay which may make the dimension feel a tad bit dull to players but, fortunately, this isn't that big of an issue considering how big the dimension is and how much there is to see. There are plans to implement new mobs, though, so if this is a feature that you're looking forward to then you'll likely be able to enjoy it once the mod has been updated a few times. All said and done, though, Misty World is a top notch mod that adds a unique and intriguing dimension to the Minecraft world.
Misty World Mod Update Logs
Fixed Arithmetic Exception error during food colors saving.
Removed vanilla Items from many Misty recipes.
Increased speed of dead trees disappearance.
Mulch block now has burning time.
How to install Misty World Mod?
Download and install the recommended Minecraft Forge for your Minecraft version.
Download the latest mod version for your Minecraft version.
Put the .jar file into the mods folder of your Minecraft installation.