Fans of the Pokemon video game series will undoubtedly like the Pokeblock resource pack for Minecraft. It features many iconic items from the game franchise, including chests which look like Pokeballs, tree saplings which look like the small shrubs you would normally need to use the Cut HM technique to clear, and grass which appears to have been literally ripped from the earlier GBA titles. Overall the pack is very thorough about the changes it makes, but some textures from vanilla Minecraft do persist. Sugar canes look the exact same for one and cacti don't appear to be any different.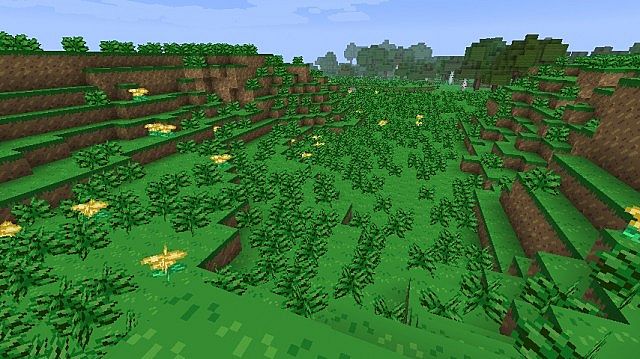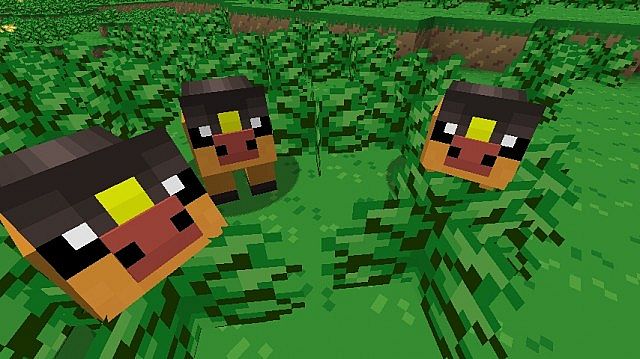 That last one is weird since there is a Pokemon, Cacnea, which appears to be a giant, sentient cactus. But it's fine. Besides this little thing, there's really nothing else negative to say about the Pokeblock resource pack. At least some of the mobs have been replaced with monsters that look like they're right from a Pokemon game. Pigs, for example, look like the Tepig Pokemon which is available as the Fire-type starter in one of the games. You'll notice other mobs that look like popular Pokemon as well. Because Pokeblock was made using Minecraft 1.8, you'll need to be using that version if you play with it.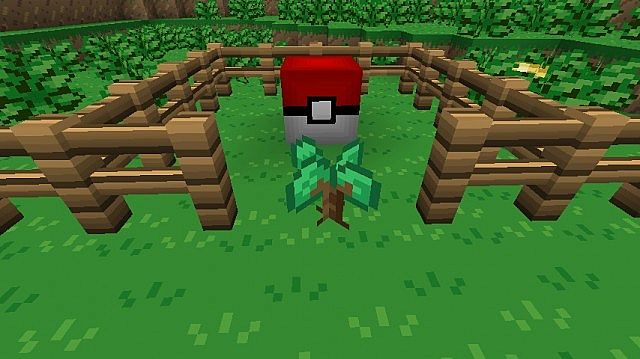 Normally this Minecraft version stuff limits the usefulness of mods and resource packs, but since that's the most recent version of the game right now, it should work with any other Minecraft 1.8.x content you might have installed. Also, since it's just a resource pack and doesn't add any items or unique content to Minecraft, you don't need to worry about any compatibility issues with mods that you may have installed already.
Pokeblock Resource Pack for Minecraft 1.8.8 Changelogs
New podzol texture.
New flower textures to match their actual colour.
New item textures.
New packed Ice texture.
Download Links for Pokeblock Resource Pack
for Minecraft 1.8.X
Credit: the gravity block