The Prime resource pack is a good example of how you can get a great looking pack without putting a heavy burden on your CPU or GPU in the exchange. The textures are fairly simple, so if you're looking for a pack with a huge boost in the level of detail throughout Minecraft, you should probably just keep looking. While it is simple and it also sticks with Minecraft's default 16x resolution, the textures in Prime manage to make the game look more realistic without causing any hardware lag or other slowdown issues for the user. In short, this pack is put together pretty well.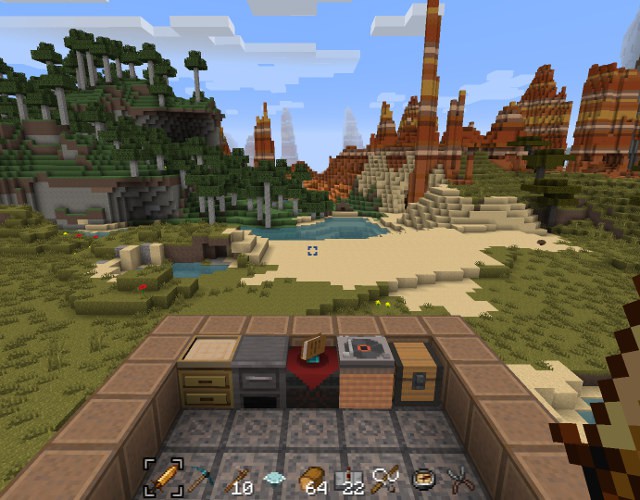 The Prime pack has three simple goals. First, to form a richer and more mature gameplay experience in Minecraft; second, to make blocks easy to understand and identify while making the world look more realistic overall; third, to be consistent throughout the Minecraft world, making the change to Prime a seamless one. Does the pack meet these goals? Well, it definitely meets the second one. The first and third seem to be open to interpretations from users though, so one player's experience and resulting judgment about the game will likely differ from that of the next player.
Most of the items in Minecraft get a nice, new icon in the Prime resource pack. Weapons, tools, usable items and even foods all get a small facelift to make them look different while maintaining their original appearances. Prime is a completed resource pack, so it does have that going for it. You'll never need to worry about future updates coming out and breaking the pack or forcing you to alter your game version. But likewise, you'll need to keep your client dialed back if you want to keep using Prime after Minecraft updates again.
Prime Resource Pack for Minecraft 1.8.X Changelogs
Additions:
Improvements:
Diamond Chestplate
Promo Icons/Screenshots
Download Links for Prime Resource Pack
for Minecraft 1.8.X
Credit: Joe Collins