More than anything, Minecraft is a game about playing with friends. What's the point in constructing some massive and detailed structures if you don't invite people over to walk through them when you're done? Unfortunately, building those structures takes a lot of time, effort and probably a bit of frustration too if you are prone to falling from great heights while building things. What if there was a mod that made it so you could spend time with your friends and something else would build for you simultaneously? If this sounds like you, the Progressive Automation mod is just what you want.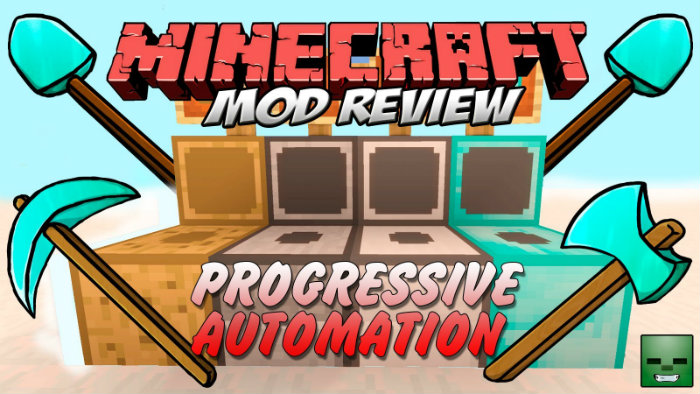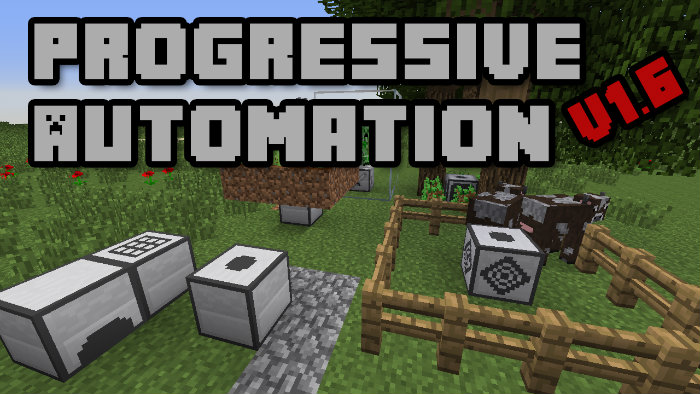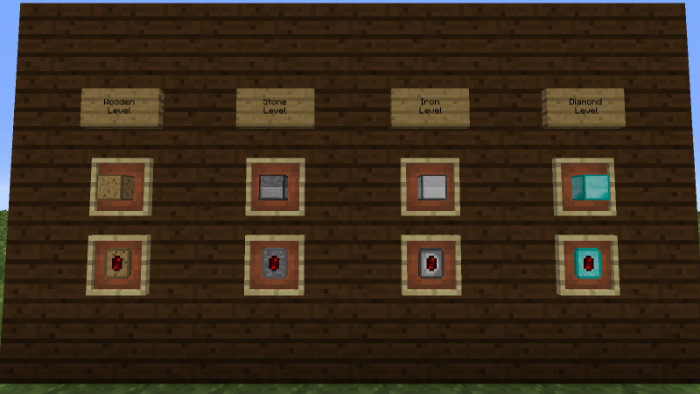 Low-tech miners can be crafted which will loot any mineral veins or other mines which you tell them to; it will replace any blocks mined with cobblestone and just keep going and going… and going. This infinite expanse is nice if you're in a huge field, or living on top of a mountain, but it can be downright fatal if you're on a small island in the middle of the ocean. There are also tree farmers which plant and chop trees, vegetable farmers which will grow your wheat, carrots and potatoes, a crafting machine which will just keep crafting as long as it has the goods in its inventory and more.
You even get tools made from materials found at the end of the game – tools which last longer and do more than even diamond tools. The Progressive Automation mod is all about automating simple tasks so you can free up time and go do something else, like try to down the Wither with a bunch of friends. The best part about this mod is many of the automatons can be upgraded with raw materials so they work faster, or do more work per operation, or are otherwise improved over their starting abilities.
Progressive Automation Mod for Minecraft 1.8 and 1.7.10 Changelogs
Added in some help lines both within the machines and as an item description.
Added potato power, machines can run off potatoes.
Machines are can now be disabled via Redstone.
How to install Progressive Automation Mod?
Backup Your World!
Download and Install the Minecraft Forge.
Download and drop the ProgressiveAutomation jar file into the ".minecraft\mods" folder.
Have fun!
Download Links for Progressive Automation Mod
for Minecraft 1.10.2
for Minecraft 1.9.4
for Minecraft 1.8.9
for Minecraft 1.7.10
Credit: Vanhal – Original Thread on Minecraft Forum