Many resource packs aim to make Minecraft look unique, letting players substitute textures of their choosing for the vanilla ones found in the game. The Find is one of these packs, and a very successful one at that. With custom plank designs, custom animations for flowing lava and water, a new sun and moon and other features, The Find is one thorough resource pack. It only recycles a few textures from Minecraft, which does a lot to help it stand out when you put it next to other resource packs. That's not to say The Find is perfect though.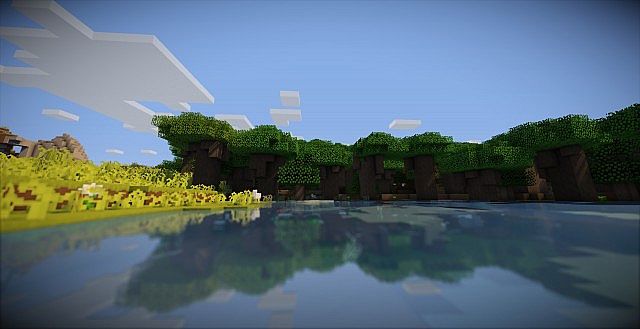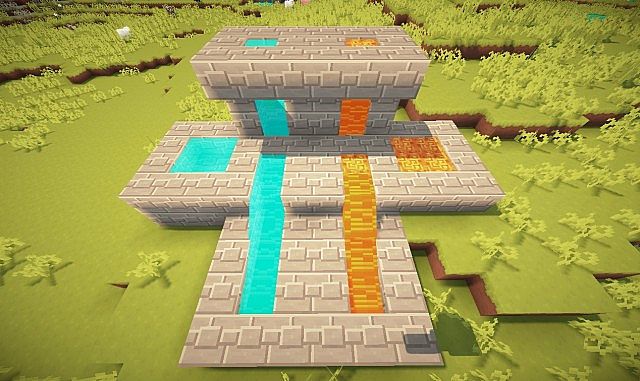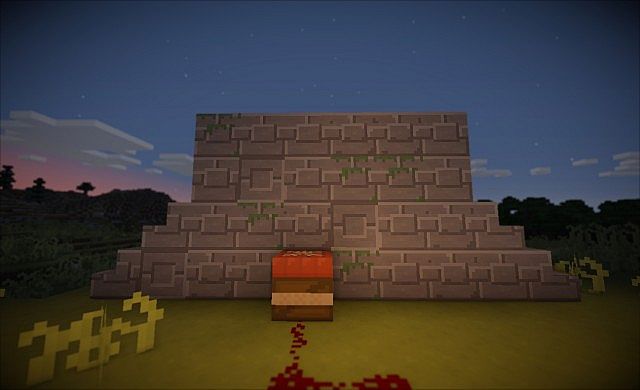 If you do much farming, you'll notice The Find replaces baby animal heads with cuter versions – big eyes that look like something you might find in anime are the norm with this pack. Unlike many other resource packs, this one also has a recurring theme which you can see in its blocks. Crafting tables, furnaces, hoppers, chests and more all look different, but still so much alike that they just feel like they go together. This is a sure sign you've got a great resource pack. If you can swing it, The Find looks best with one of a number of shader packs installed too – the lighting effects really work wonders here.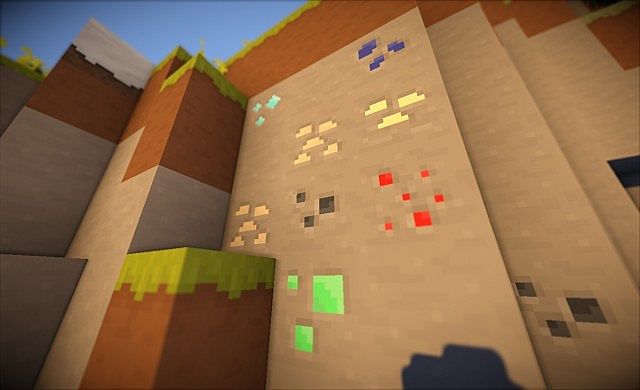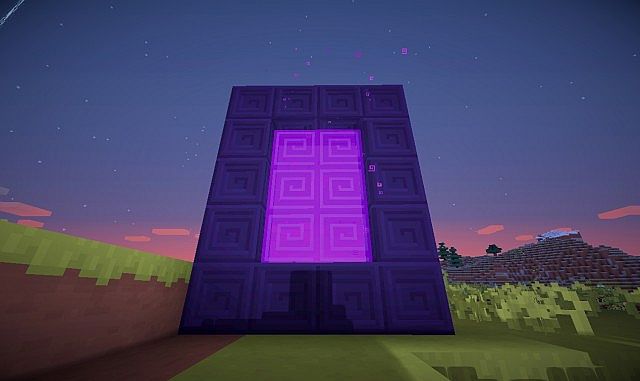 Even common textures, like stone and cobblestone, look much better with The Find installed. Textures are smooth as a rule, with few sharp edges or contrasting bits to catch your eyes. This pack is also 100% finished, so you don't need to wait for any updates or download new versions later. It was also made with the latest version of Minecraft, so you don't need to play older versions of the game for The Find to work either.
The Find Resource Pack for Minecraft 1.8 Changelogs
Added some original music.
Added more CTM textures, like random sand and grass!
How to install The Find Resource Pack?
Start Minecraft.
Click "Options" in the start menu.
Click "resource packs" in the options menu.
In the resource packs menu, click "Open resource pack folder".
Put the .zip file you downloaded in the resource pack folder.
Download Links for The Find Resource Pack
for Minecraft 1.9.X
for Minecraft 1.8.X
Credit: Spiffyj