You know how many furniture mods seem to add single furniture items here and there, but never really release entire rooms worth of the stuff? Maybe you'll get a couple new bookshelves, or a writing table, or a dishwasher – but you never get a whole library, or kitchen, or bathroom. MrCrayfish's Furniture Mod stands out from all the others because it does something they don't. Rather than implementing individual pieces of furniture on a seemingly random schedule, this mod gives Minecraft players kits for entire rooms. It's an ingenious design scheme that most players like as soon as they realize what's up.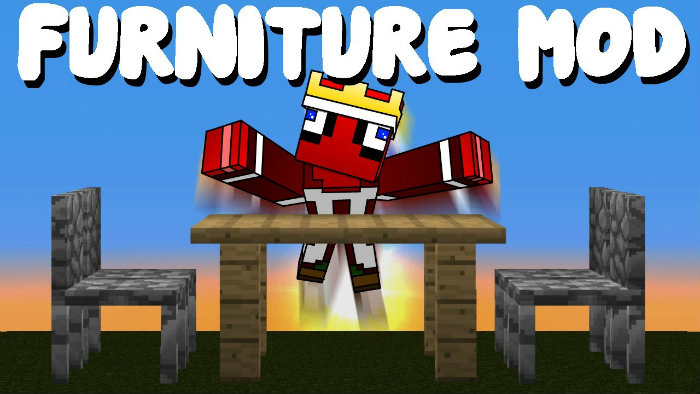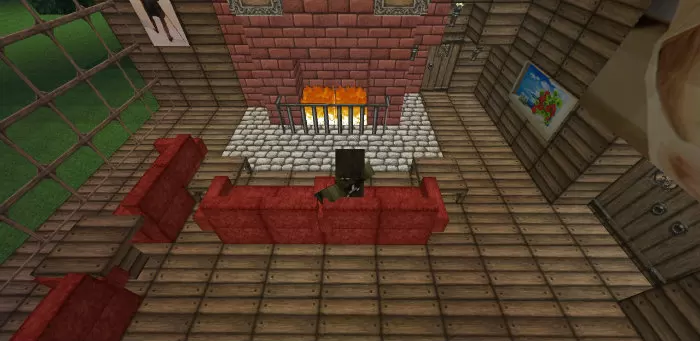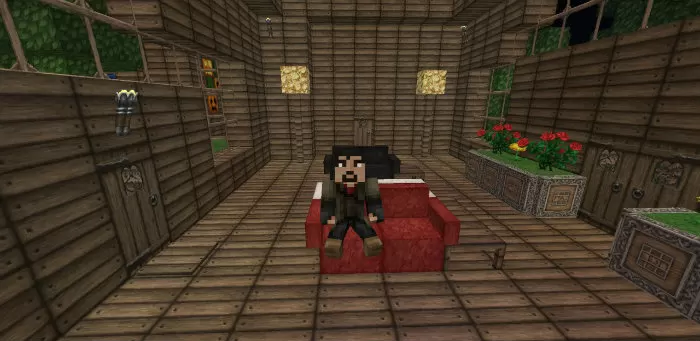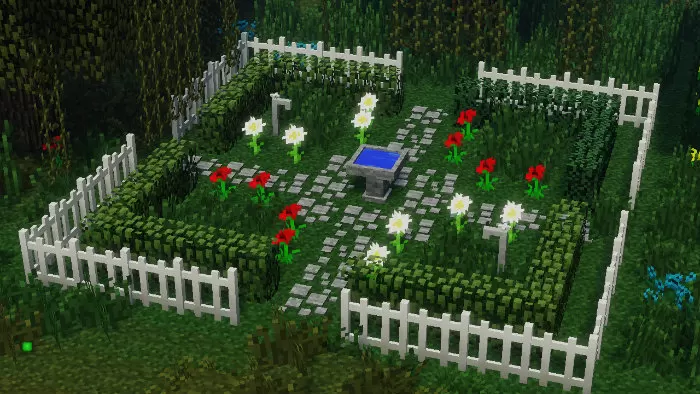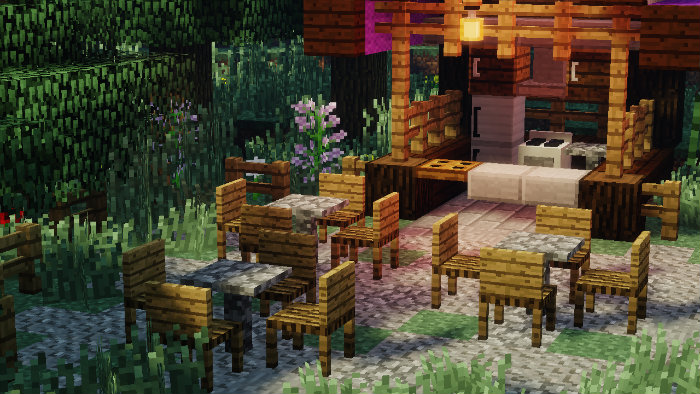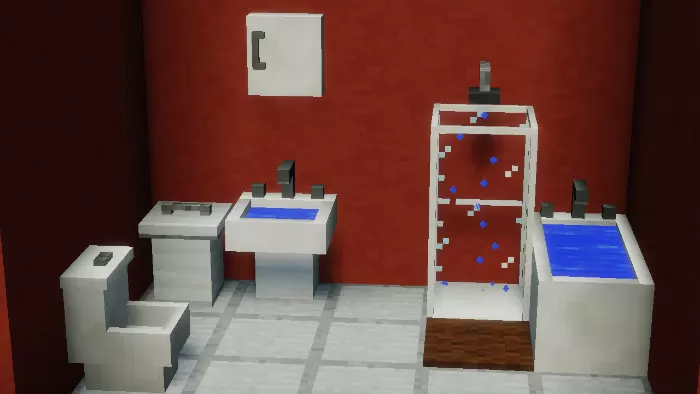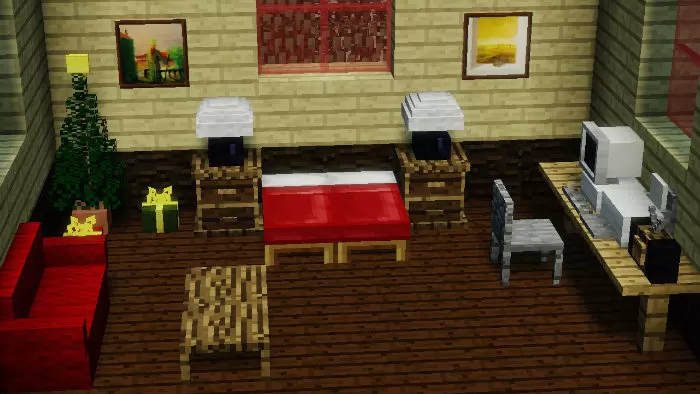 In total, MrCrayfish's Furniture Mod introduces more than 40 new furniture items to Minecraft, perfect for both indoor and outdoor decorating (Yes, there's even stuff for gardens, beaches, forests and more). While the textures aren't anything to write home about, mostly being borrowed from Minecraft and looking traditional, the fact is this is the biggest furniture overhaul you're going to get from any furniture mod, hands down. You're going to want Minecraft Forge when installing this mod, just like you would for any other mods that add a great deal of new content to the game. It keeps things running smoothly.
MrCrayfish's Furniture Mod for Minecraft 1.8 and 1.7.10 Changelogs
Implemented Forge's In-game config editor.
Added Russian and Espanol language translations.
Added custom gui to creative menu.
Fixed duplication exploit with presents.
Fixed Stereo not dropping item when destroyed.
Fixed bug where ClientProxy could not be found.
How to install MrCrayfish's Furniture Mod?
Download & Install Forge onto your Minecraft Client
Drag the jar file into mods folder => %appdata%/.minecraft/mods
Start up Minecraft and enjoy!
Download Links for MrCrayfish's Furniture Mod
for Minecraft 1.8.9
for Minecraft 1.8
for Minecraft 1.7.10
for Minecraft 1.6.4
Credit: Mr_Crayfish – Original Thread on MinecraftForum