Artisan Worktables is a Minecraft mod that implements a variety of uniquely themed worktables with their very own tool slot. Before we go into the specifics of this mod, we want to point out that Artisan Worktables doesn't really work all that well as a standalone mod. Instead, it's been designed for mudpack makes who are trying to combine various different crafting focus mods into a single neat package. It's highly recommended that you use the Artisan Worktables mod with CraftTweaker in order to make the most out of it. It's also worth pointing out that the mod supports integration with the functionality of JEI and GameStages so it's definitely worth having these mods installed beforehand.
As of right now, the Artisan Worktables mod features 10 different worktables and each individual table has its own unique design. The visual design of these worktables is actually quite spectacular seeing as they have quite a bit of detail in them and, on top of this, they're a delight to use as well because of the exceptional functionality that they have to offer. Each individual worktable in this mod has been designed for its own specific purposes and we highly recommend trying each one of them out so you can see what they all have to offer.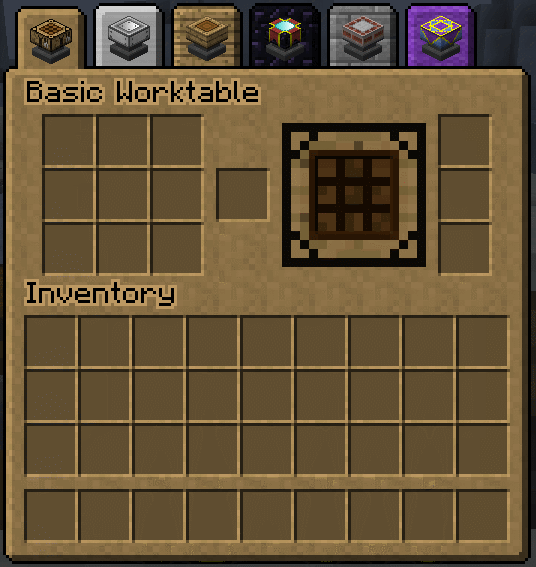 It's important to keep in mind that the recipes for the worktables are the same as vanilla crafting recipes but one difference in this particular case is the fact that these tables require a tool and tool durability cost to be specified or the table will cease to function. The recipes to make the tables don't actually come with the mod, though, so it's recommended that you install CraftTwear and utilize it to make your own recipes for crafting the tables and then using them.
How to install Artisan Worktables Mod?
Download and install the recommended Minecraft Forge for your Minecraft version.
Download the latest mod version for your Minecraft version.
Put the .jar file into the mods folder of your Minecraft installation.