Autumn Default is a gorgeous resource pack that Minecraft players are certainly going to enjoy quite a bit, especially those who prefer the vanilla art style of the game and don't want it changed. This is a pack that offers a seasonal twist on the game's visuals by making the game world look like it's been struck by the Autumn season. The pack offers some absolutely gorgeous visuals for players to immerse themselves in and, as mentioned earlier, the pack also manages to ensure that the iconic art style of vanilla Minecraft isn't altered in any significant way.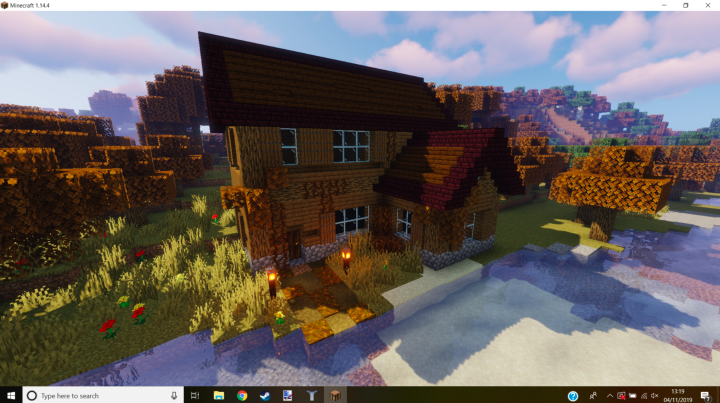 The first thing you'll notice as you get into the game world after applying this resource pack is that the game world looks significantly darker and a lot less vibrant than it usually does. Minecraft mainly utilizes an assortment of colors that are quite sharp and bright for its textures but this definitely isn't the case here as the overall color palette has been darkened significantly in Autumn Default but, all things considered, this is certainly a good change as it helps the pack's Autumn vibe feel more authentic. Alongside this, the pack also overhauls all the in-game vegetation and gives it the Autumn touch so expect quite a bit of orange leaves and trees as you go through the world with this pack applied.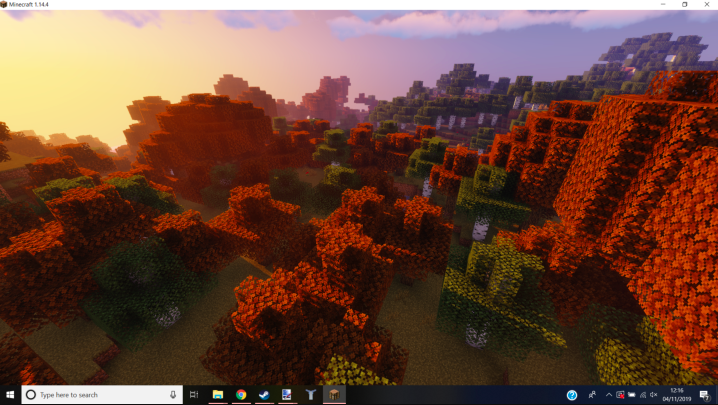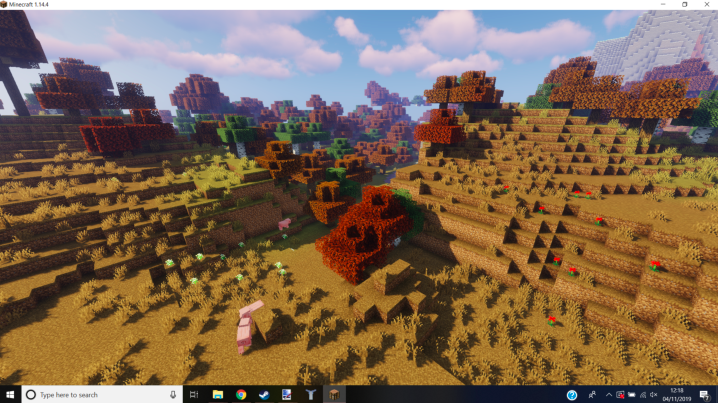 The Autumn Default resource pack has a texture resolution of 16×16 which is quite standard so this is a pack that you'll have no trouble running on any system that can handle vanilla Minecraft and has version 1.16.4 of the game as it's the only version of Minecraft that Autumn Default is currently compatible with.
How to install Autumn Default Resource Pack?
Start Minecraft.
Click "Options" in the start menu.
Click "resource packs" in the options menu.
In the resource packs menu, click "Open resource pack folder".
Put the .zip file you downloaded in the resource pack folder.