There are tons upon tons of different Minecraft mods out there that add sets of equipment and armor into the game, but Block Armor is without a doubt one of the creative mods of this kind out there. Normally you find armor made out of various rare or strong elements, but this particular mod makes it so that you can find armor sets made from pretty much every single kind of block that exists in Minecraft. The mod adds a ton of content to the game, and you'll probably be able to spend hours upon hours simply testing out all that it brings to the table.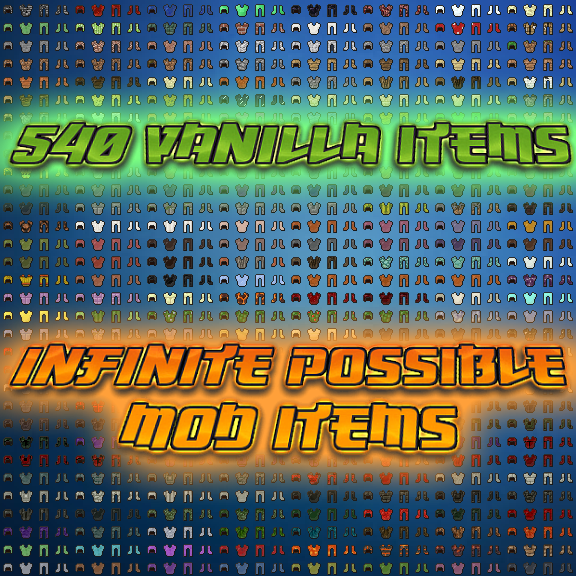 With the Block Armor mod, you'll be able to acquire armor made out of pretty much every single block that exists in Minecraft. Due to the variety of different armor types, you'll almost certainly be able to pick one out that fits your play-style and preferences the most. There are multitudes of blocks in Minecraft, and therefore there will be lots of armor sets in this mod, so we highly recommend trying every single one of them out until you find which one has the stats that fit your play-style the most. It's also worth mentioning that, aside from the stats of the armors, they'll also have various special bonuses depending on the block that they're made of.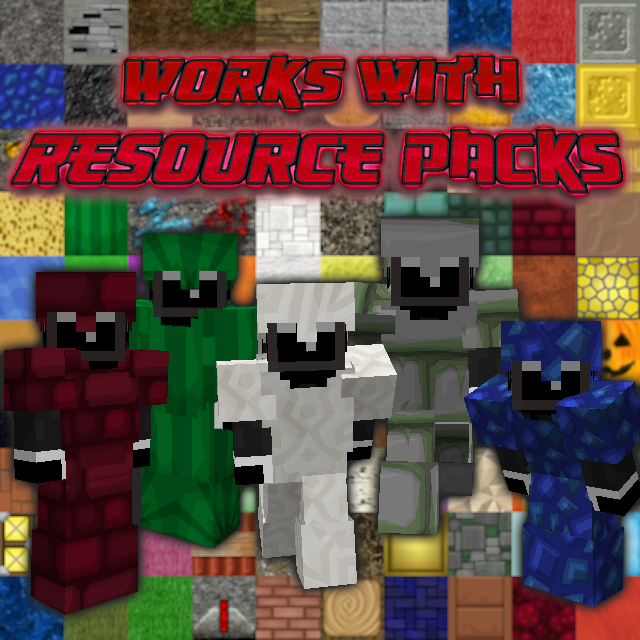 If you can manage to put together a full armor set of the same block type, you'll get access to a special bonus, and the effects of this bonus will, of course, depend on the type of block that you're using for your armor set. On top of the gameplay features that the Block Armor mod has to offer, perhaps the most impressive thing about it is how the textures of the armors change depending on the resource pack that you're using on Minecraft. Due to this, if you use a resource pack with high-quality textures, your armor sets will look better a well. Overall, Block Armor is a really intriguing and useful mod that adds multitudes of armor types into the game.
Block Armor Mod Update Logs
Added 8 new armor sets:
Beacon
Dispenser
Dropper
Enchanting Table
Repeating Command Block
Chain Command Block
Command Block
Cactus
Added 12 new set effects:
Repeating Command Block – rewind time
Chain Command Block – stop time
Normal Command Block – speed up time
Beacon – all beacon effects
Cactus – thorns, damage collided entities
TNT – boom
Furnace – auto smelt
Sponge – pick up fluids in radius
Dispenser – release arrows
Piston – pushes away nearby entities
Sticky Piston – pulls in nearby entities
Prismarine – depth strider and respiration
Fixed:
Translucent sets with enchantments now render properly
Adjustments:
Reduced End stone set effect cooldown when teleport fails
Added cooldown timer to tooltip when cooldown is active
How to install Block Armor Mod?
Download and install the recommended Minecraft Forge for your Minecraft version.
Download the latest mod version for your Minecraft version.
Put the .jar file into the mods folder of your Minecraft installation.