The Craftable Horse Armor and Saddles mod (CHA&S for short) adds a couple new crafting recipes to the standard allotment found in Minecraft. With these, you can make your own different types of horse armor, as well as saddles, without needing to get lucky in a random dungeon or temple to get your hands on these goods. Because you can make the armor and saddles yourself, you can tame horses and start riding much earlier than you would normally be able to in Minecraft. Because the mod is relatively new, it works just fine with the latest versions of Minecraft – no waiting for an update with this one.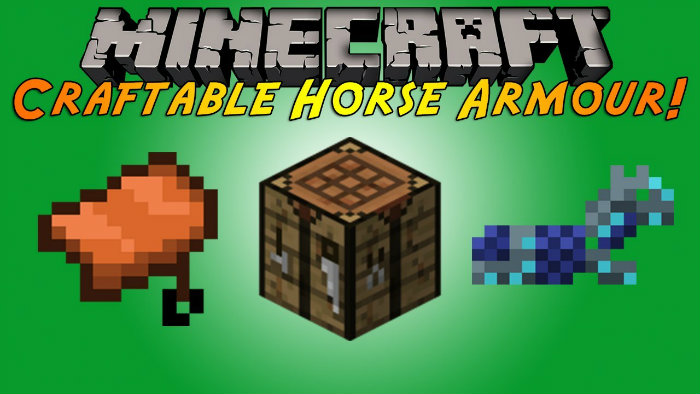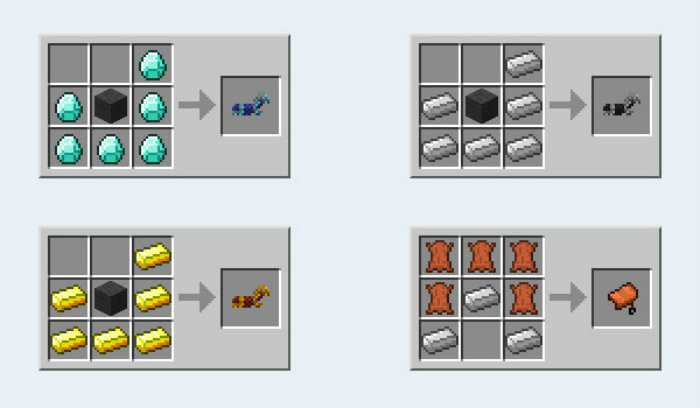 The CHA&S mod is about more than just making your single player experience a little easier. If you like to play online and you frequent servers where underground dungeons and temples have all been raided already, this mod represents the only way you'll get to ride a horse on such a server. It's a great utility that allows you to make useful utilities, a point which makes many players very happy with this mod. Thankfully, the recipes are pretty easy to figure out too, so you shouldn't have any difficulty lining things up just right in your crafting window to get what you want.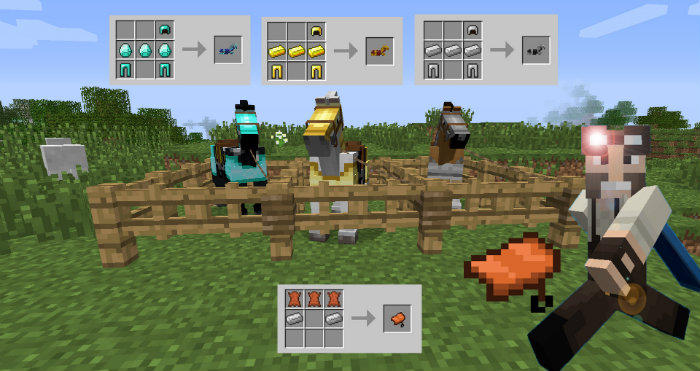 What should be noted is that unlike armor for players, armor for horses works a little differently. While iron armor is more durable and provides more protection when you're talking about people, horses actually get more armor from gold, which provides about 8% more damage reduction overall than iron. Diamond is still clearly the best material, as it provides nearly 150% the defense of gold armor. Even though you can craft armor and saddles with this mod, you still need to dig up the resources to make the goods, and this will take some time.
Craftable Horse Armour & Saddle Mod Update Logs
Bumped pack.mcmeta.
Support for leather horse armour.
Updated to the latest versions.
Configured for Forge/Fabric multi project.
Fixed some minor stuff.
Added new recipe.
Added alternative recipe from old snapshot by Mojang.
Fixed minor stuff.
Craftable Horse Armour & Saddle Mod Recipes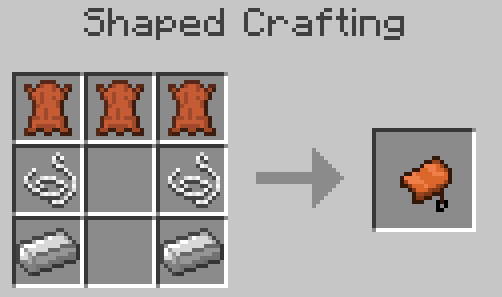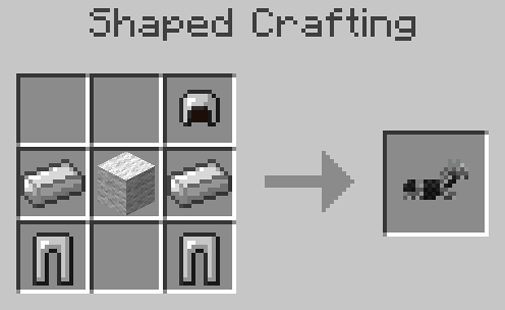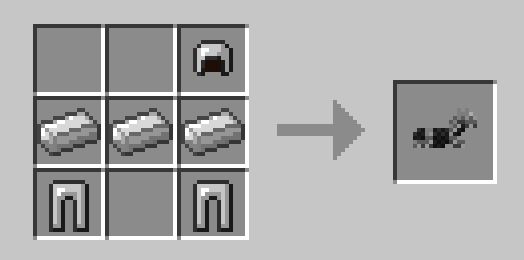 How to install Craftable Horse Armour & Saddle Mod?
Install Forge.
Download the mod.
Find the "mods" folder in %appdata%/.minecraft.
Download the mod and put it into the mods folder.
Have fun!