EXO-Craft is a fairly new mod that's been turning heads since the day it was released because it features a variety of creative new gameplay features that can make the Minecraft experience feel a lot more enjoyable than it usually does. The mod draws inspiration from games like Titanfall and Anthem and implements an array of different exosuits into the game that players can equip onto their character. The mod can definitely feel a little out of place at first as there really isn't anything resembling an exosuit in vanilla Minecraft but, after using EXO-Craft, you probably won't want to go back.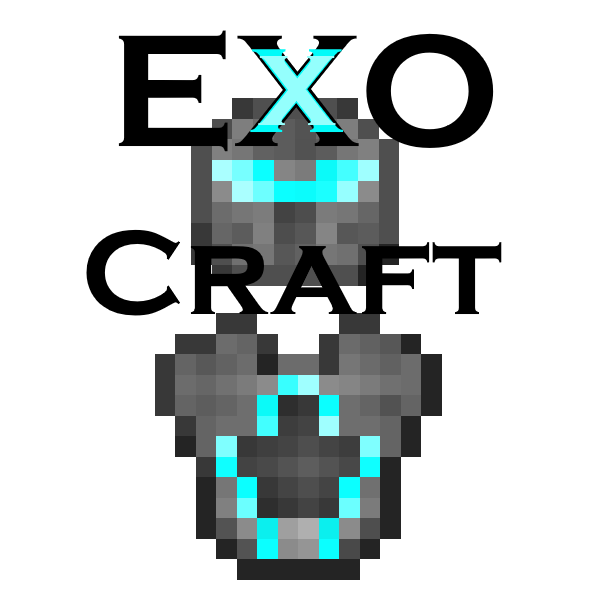 Features and Functionality
The EXO-Craft mod, as of right now, comes with five different exosuits and each individual suit has its own creative design that's a sight to behold. The amount of detail in the suits is truly stunning and this is why they look a bsolutely spectacular when equipped. Other than simply looking good, though, the exosuits in the EXO-Craft offer various kinds of bonuses as well. The Stryder suit grants haste, speed and jump boost, the Ion suit grants haste, fire resistance and water breathing and, similar to this, each individual suit has its own bonuses to offer. It's important to highlight that crafting these suits can take a bit of effort but, once you've finally managed to do so, it'll be worth all the effort due to the bonuses the suits provide.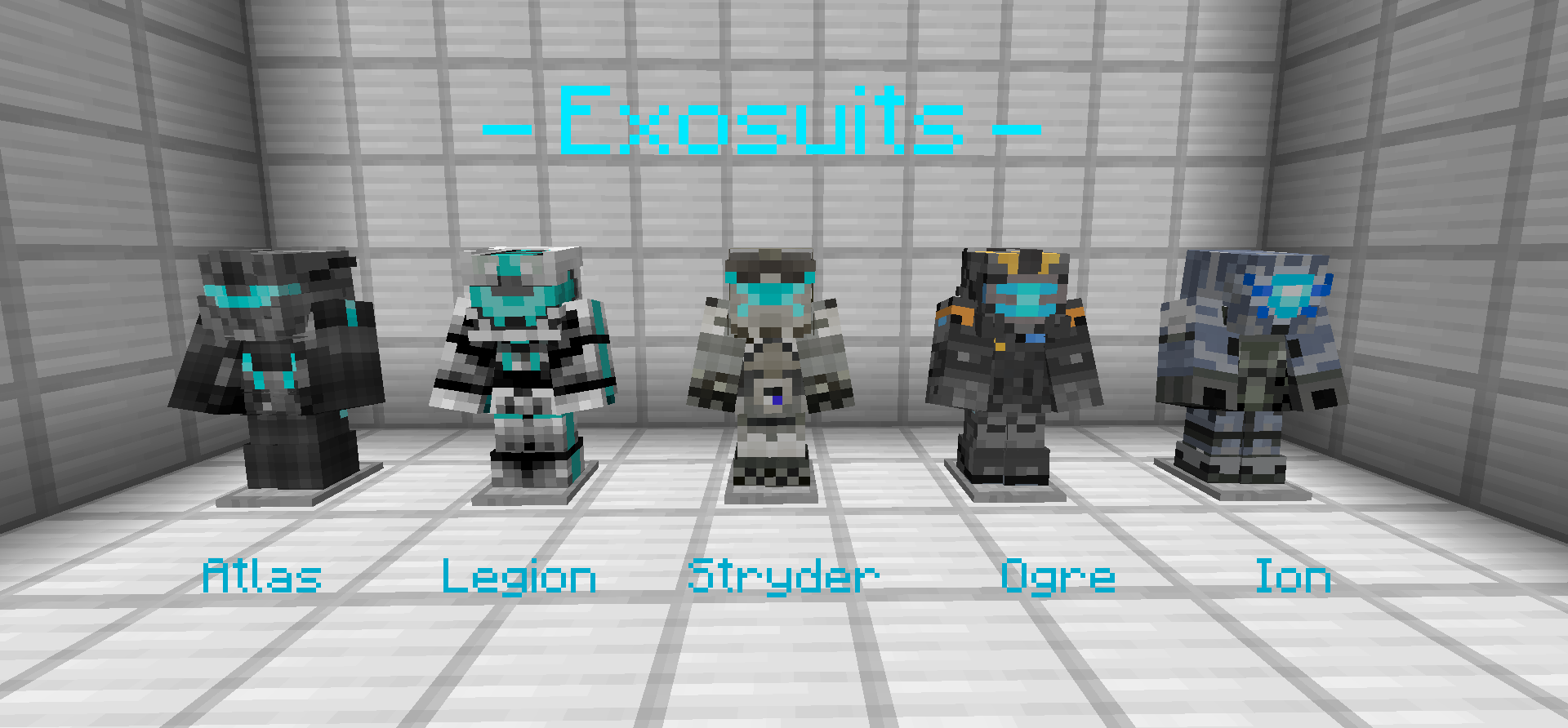 Compatibility and Technical Aspects
Much like any other mod out there that simply implements new items into the game, EXO-Craft doesn't really have any major bugs or issues that would hinder your experience in any way so you should feel free to use it without worrying about any technical troubles. The mod's available for Minecraft 1.12 so you will have to be on the same version of the game in order to use it.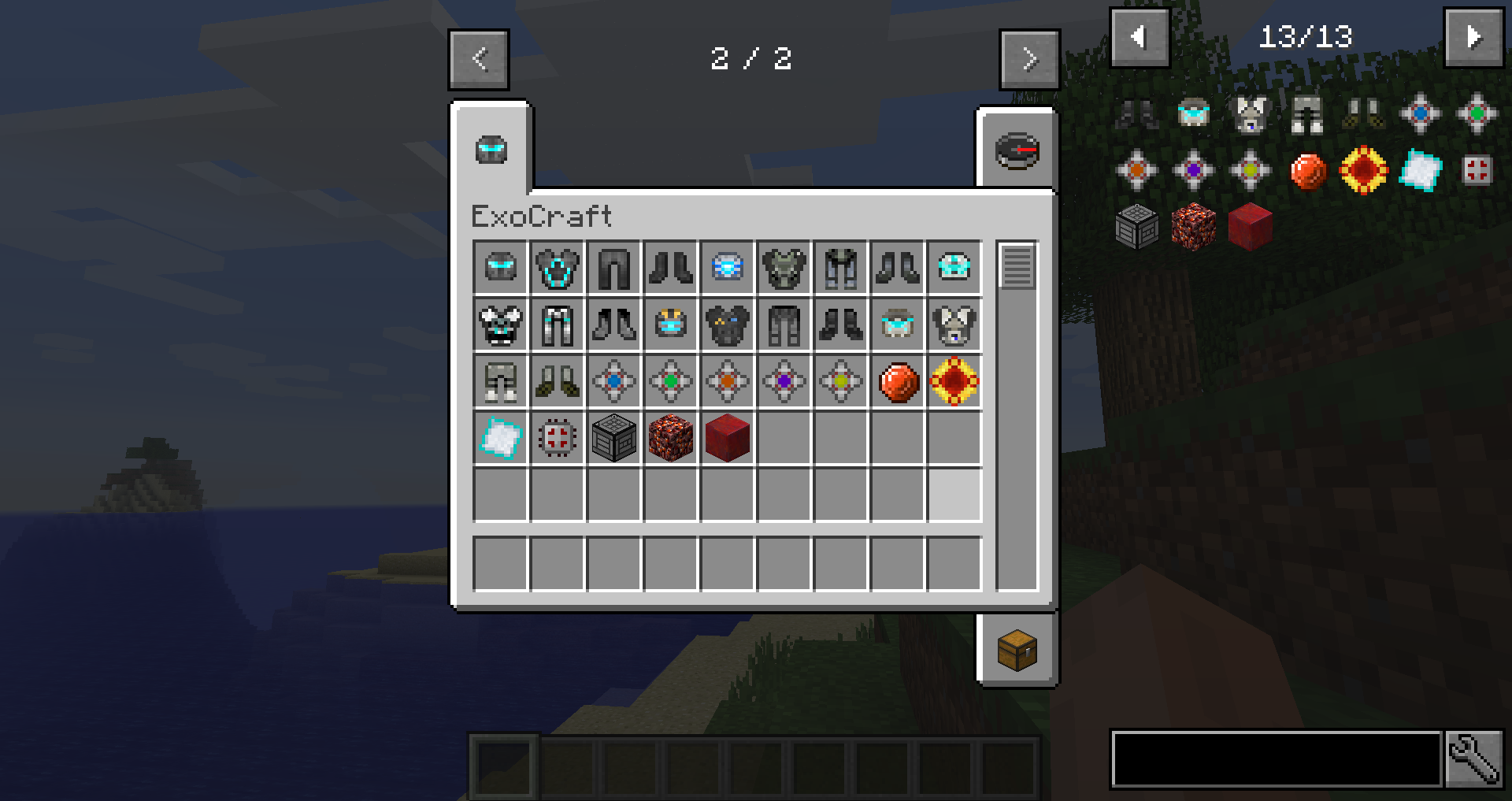 Conclusion
All said and done, EXO-Craft is definitely a worthwhile mod that can enhance your gameplay experience by a tremendous amount if you choose to give it a shot.
How to install EXO-Craft Mod?
Download and install the recommended Minecraft Forge for your Minecraft version.
Download the latest mod version for your Minecraft version.
Put the .jar file into the mods folder of your Minecraft installation.