Just Upgrade It is a truly top tier Minecraft resource pack that's just been released and, all things considered, it might be among the best packs of its kind that we've seen in quite some time. Just Upgrade It is has been designed by xalixilax who's been playing Minecraft for close to a decade and all the experience with the game has definitely translated into a pretty spectacular resource pack that does an excellent job of improving the visuals of Minecraft by a very significant amount while simultaneously ensuring that the core art style of the game isn't changed in any way. If you're among the audience of players that prefers the core art style of Minecraft over everything else, Just Upgrade It is the pack for you.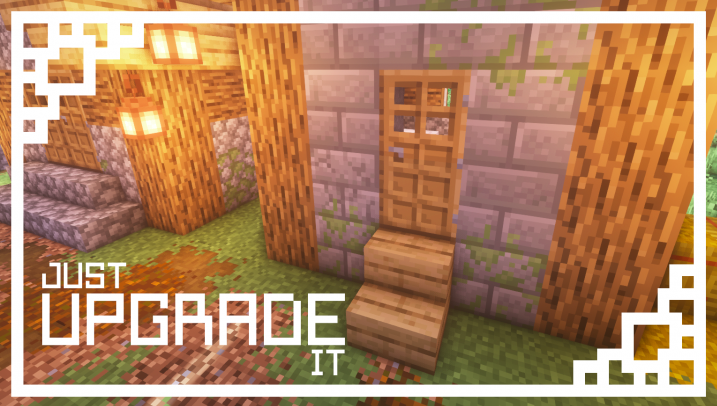 Just Upgrade It does an excellent job of making the Minecraft world a lot less blocky and significantly more natural than it usually does. Instead of simply cramming more details into the textures, the Just Upgrade It resource pack utilizes connected textures and various other features offered in Optifine in order to give the world a more immersive look. The color palette also seems to have gone through some changes that make it look a lot more vibrant and, in turn, make the overall visual experience significantly more immersive.






Just Upgrade It has the standard 16×16 resolution which is why this is a resource pack that you'll be able to utilize without any major trouble as long as you have Optifine installed and have a system that can handle vanilla Minecraft without running into frame-rate issues.
How to install Just Upgrade It Resource Pack?
Start Minecraft.
Click "Options" in the start menu.
Click "resource packs" in the options menu.
In the resource packs menu, click "Open resource pack folder".
Put the .zip file you downloaded in the resource pack folder.