When it comes to mods, there is one aspect of Minecraft which often gets overlooked. It's so commonly used that this is actually kind of surprising. The object is, of course, the door. Or doors if you prefer, since there are different versions for each type of wood; but each does the same thing and the differences are only cosmetic. Well, the Malisis Doors mod adds a number of new doors to Minecraft. Some of these work in different ways from standard doors, like sliding into adjacent walls on one or both sides when opening. New animations are added for the vanilla doors too.
The Malisis Doors mod doesn't just add doors to Minecraft either. It features other furniture items, like curtains, which work in a similar fashion to doors by opening or closing when right-clicking. But a curtain certainly isn't a door, right? There's the paper door that was already talked about – that's the one that slides into walls. Jail cells are like doors made from iron bars and they too slide into the adjacent wall when operated. Sensor bars placed above sliding doors will actually activate them when an entity moves within range. Fans of modern cities will love this for use in malls and grocery stores.
Perhaps the coolest door in the Malisis Doors mod is the huge one that takes up more than just two blocks going vertically. The door is tall enough to neatly decorate large holes in walls, making for a great main entrance door or just use for any point where you really want to call attention to a specific set of doors. Likewise, the automated garage door is also very large and takes up much more space than a standard door. With hints of realism and modern electronics, this mod is perfect for anyone trying to build a modern city in Minecraft.
Features
A number of new doors have been added to Minecraft by MalisisDoors. Take a look at them below.
Animated Doors
The first goal of this mod was to improve the behavior of vanilla doors.
They are now animated when opened or closed instead of instantly jumping to their new state.
Additionally, double doors automatically open and close without the need for redstone.
Trapdoors and fence gates are also animated.
Glass Doors
Two new sliding doors are added (wooden and iron) that behave like normal doors but slide into the block next to them instead of rotating on themselves.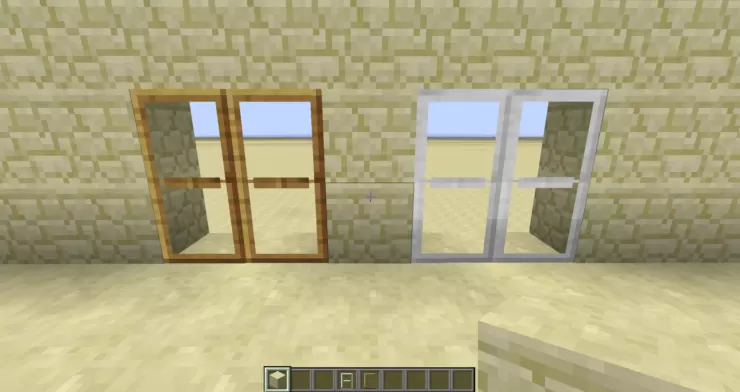 Jail Doors
A new metallic jail door slides on the side.
It can only be operated with redstone.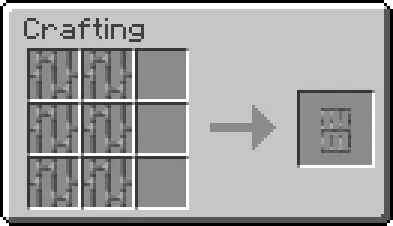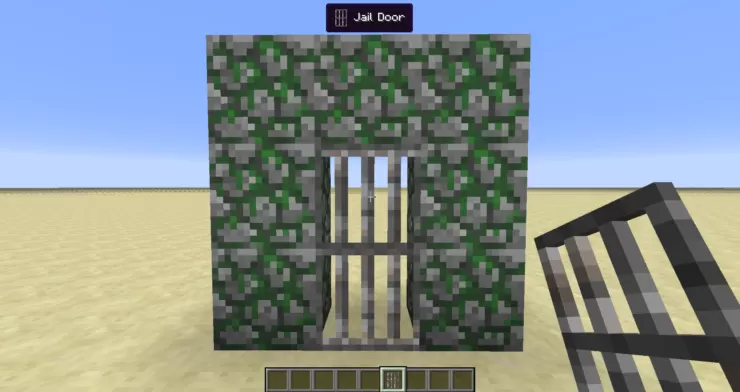 Laboratory Doors
A new metallic laboratory door slides upwards.
It is not a double door.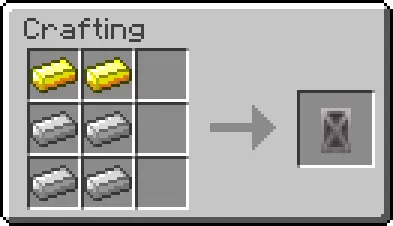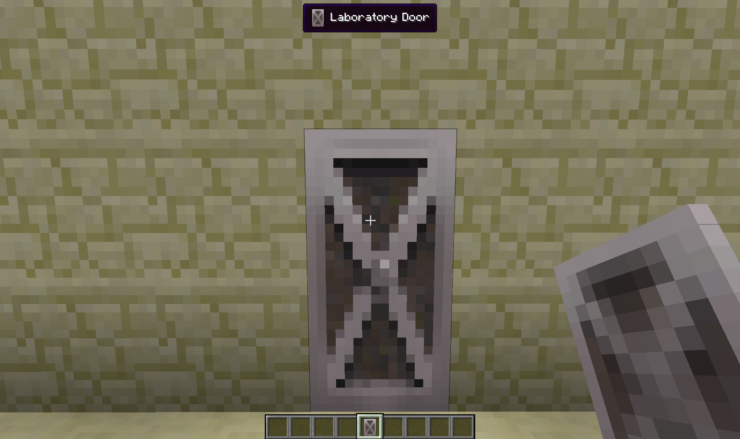 Factory Doors
A new metallic factory door slides both upwards and downwards.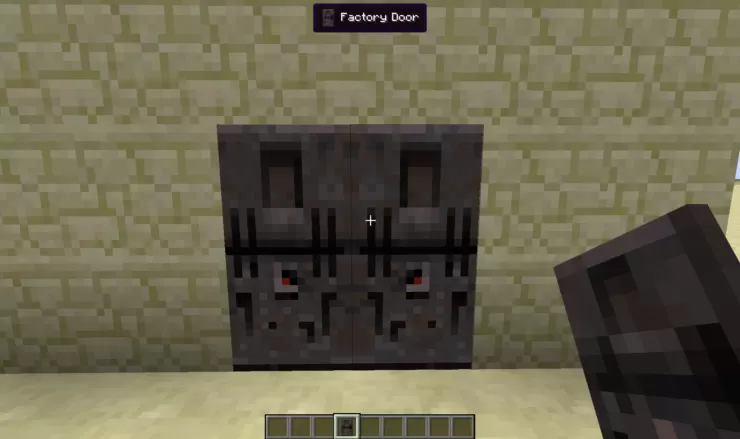 Shoji Doors
A new shoji door slides slowly on the side.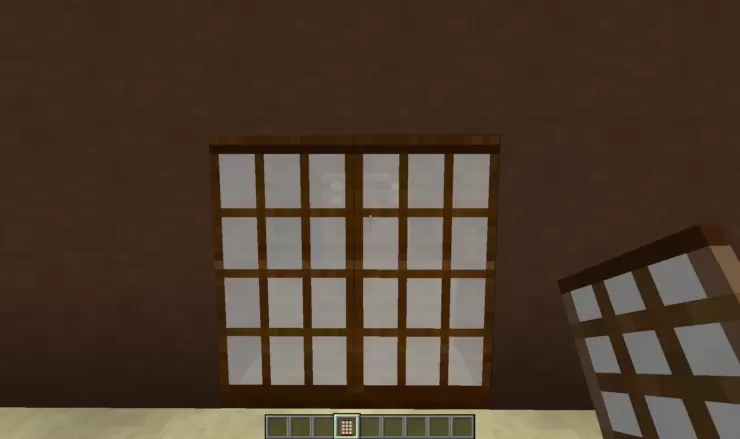 Curtains
Simple colored curtains that open with custom animation.
The color of the curtains depends on the color of the wool used.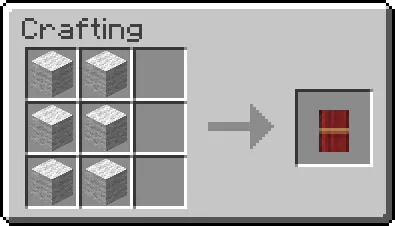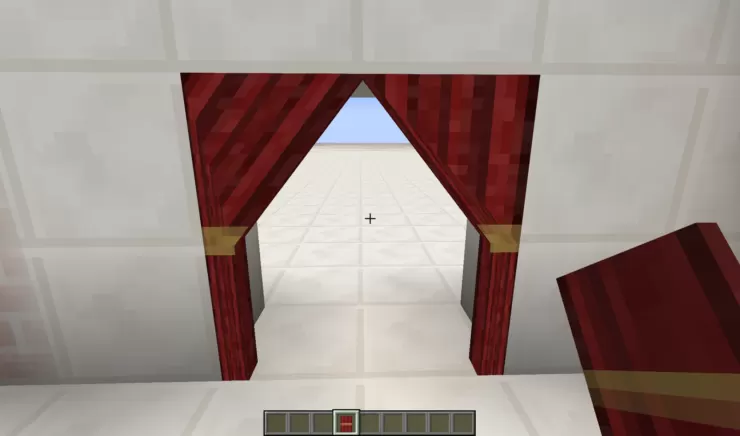 Saloon Doors
New saloon doors open automatically when you go through them.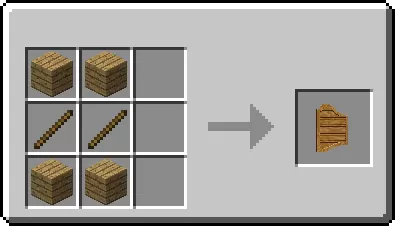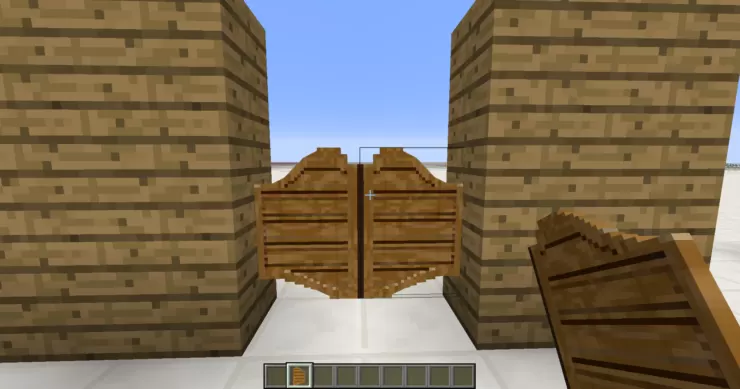 Reinforced Doors
A metallic door with a handle that slowly opens.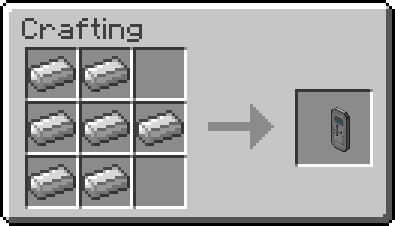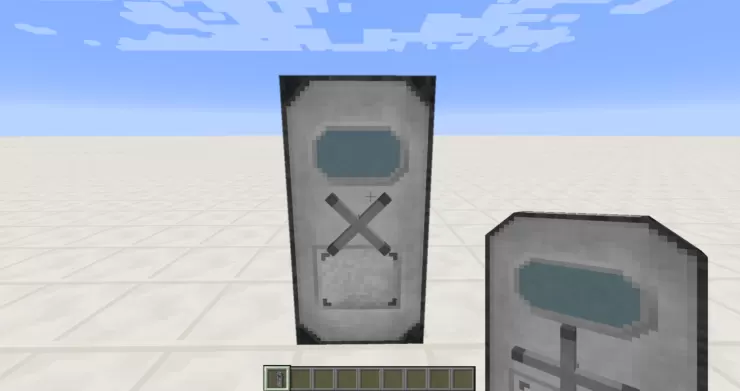 Hi-Tech Doors
A futuristic hi-tech door with a cool opening animation.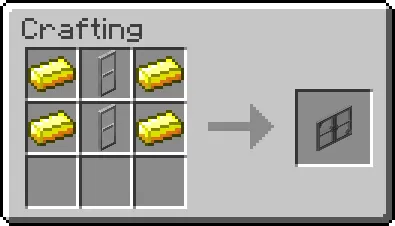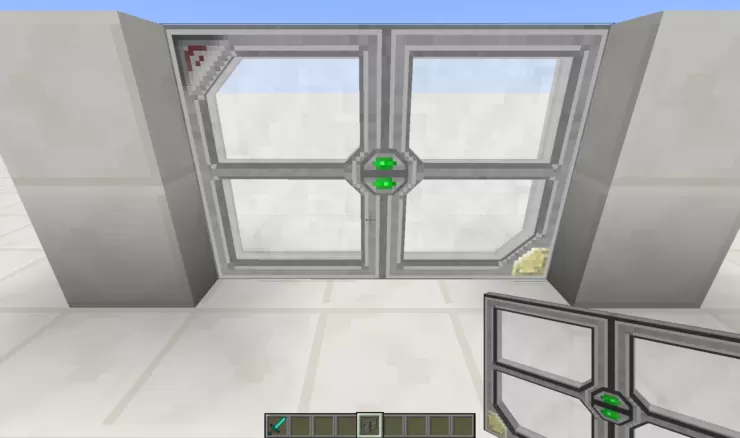 Sliding Trapdoors
Simple trapdoors that slide on the side with pneumatic sound.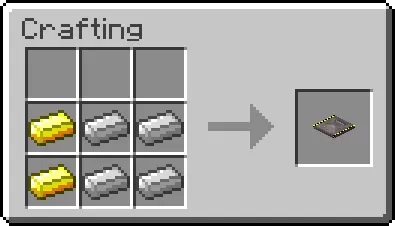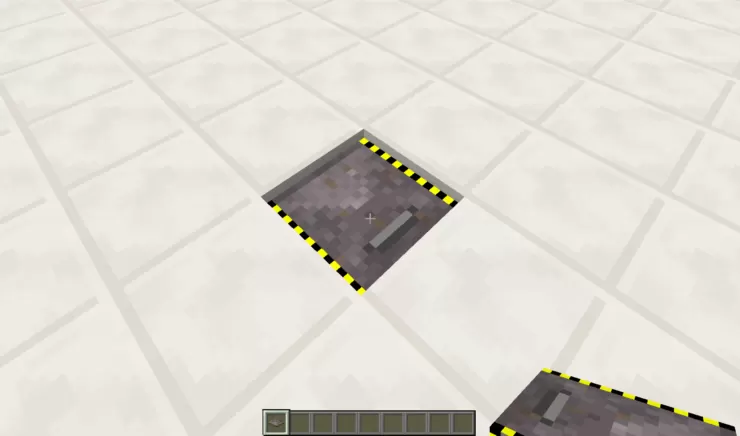 Camo Fence Gates
A fence gate that copies the blocks on each side, granted they're the same type.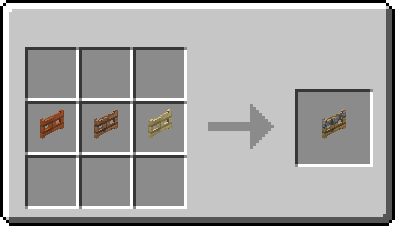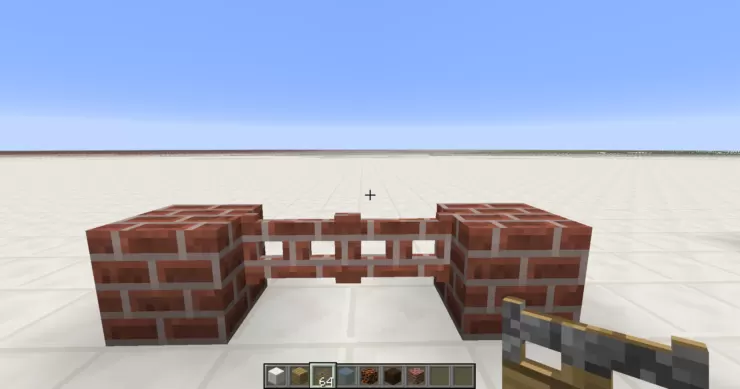 Rusty Hatch
A big metallic hatch with a handle that slowly opens.
It comes with rusty ladders built-in. It requires a 2x3x2 block space to be placed.
If placed on the top half of the side of the block, the door will open upwards, similar to trapdoors.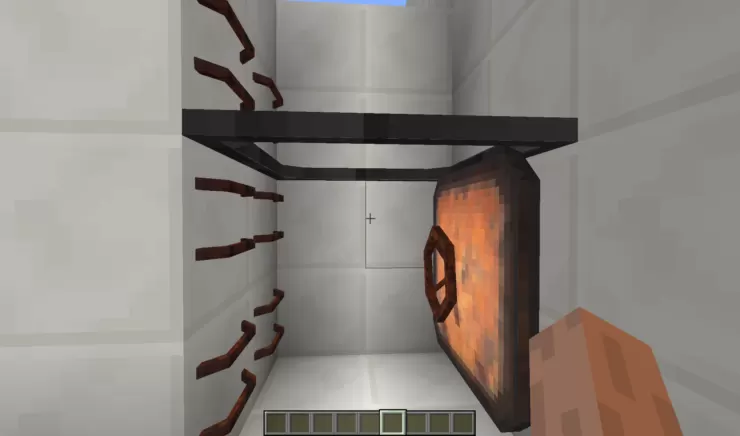 Rusty Ladders
A metallic ladder that matches the ones built into the Rusty Hatch.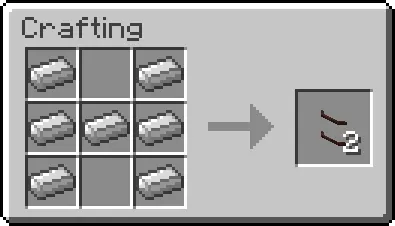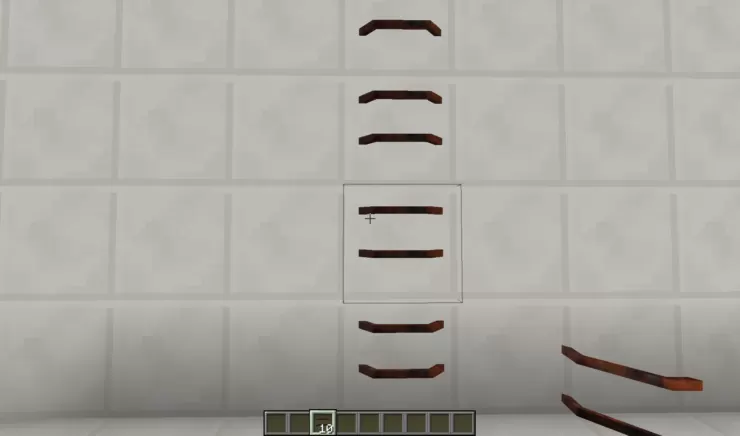 Garage Doors
A multi-structure allows a large area to be opened with a nice animation.
A garage door can be as wide and tall as desired, and as long as they face the same way, a simple change in redstone current will make the whole door open or close depending on its current state.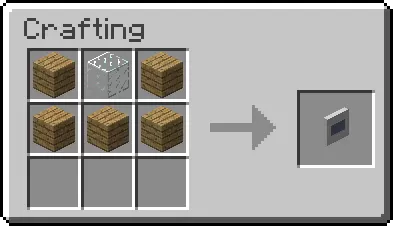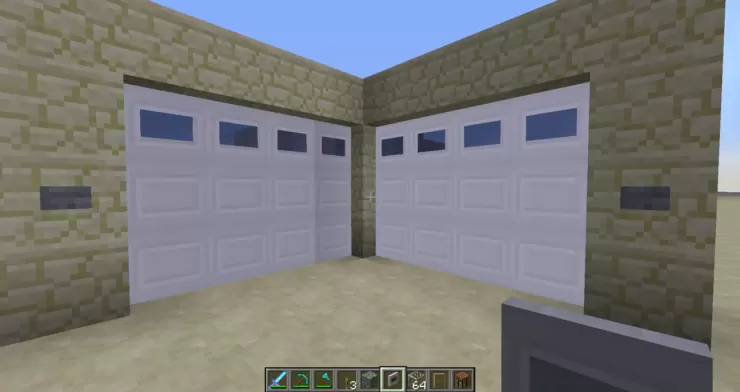 Carriage Doors / Medieval Doors
A big and fancy wooden double door (4x5x1 multi-block) made from a wooden door and five of another type.
Oak door makes a Carriage door, Spruce Door makes a Medieval door.
The frame uses the texture of the block used in the recipe.

In version 1.7.10, the five blocks need to be spread across five different crafting slots.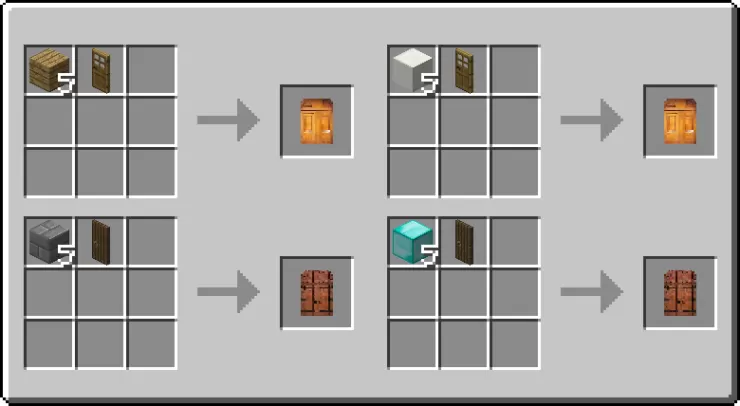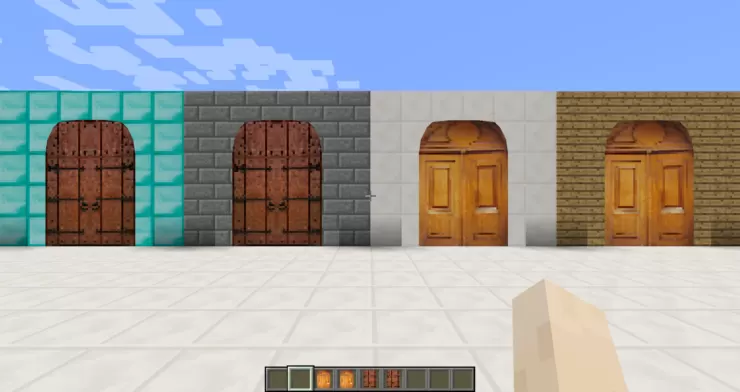 Forcefield and Controller
The Forcefield Controller is an item that allows the creation of Forcefields.
The Forcefields can be any size (with a limit of 100 blocks) and cannot be destroyed.
Use the item on the Forcefield to activate and deactivate it, and use it while sneaking to remove it completely.
The Controller displays color information while placing a Forcefield to indicate if it can be made between the selected positions.
It is self-powered but requires some time to recharge.

Note that removing a Forcefield completely drains the energy of the Controller.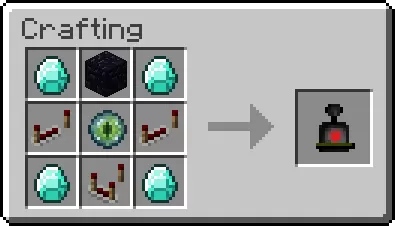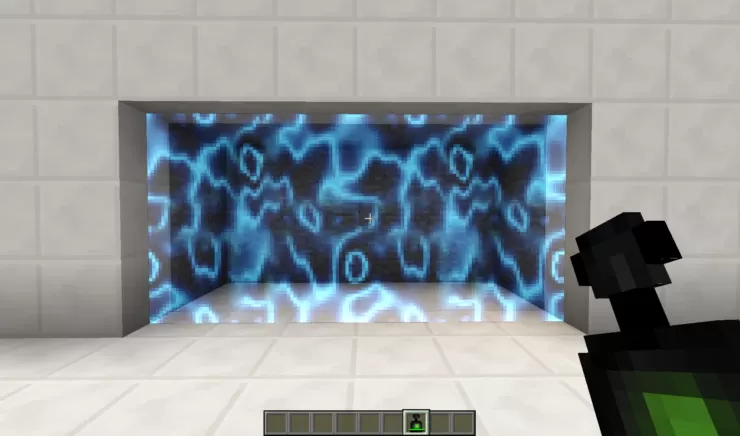 Door Factory and Custom Doors
The Door Factory is a self-powered machine that lets you design your own doors.
Choose their properties such as the type of movement (from ten available!), the sound, or the speed of their animation, and then select blocks for the frame, top, and bottom materials to define how they look.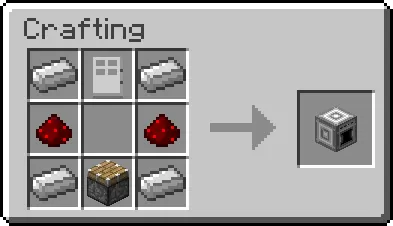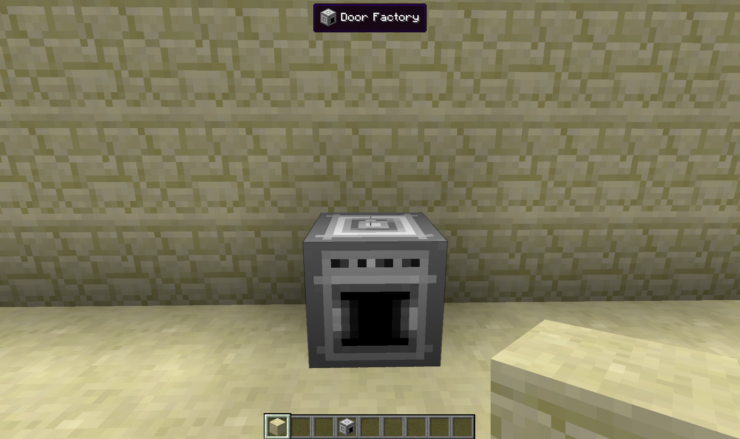 The top and bottom materials also accept a few items for special effects:
Flint & Steel gives a fire effect, Ender Pearl displays a Nether portal animation, Water Bucket displays flowing water, and Lava Bucket displays flowing lava.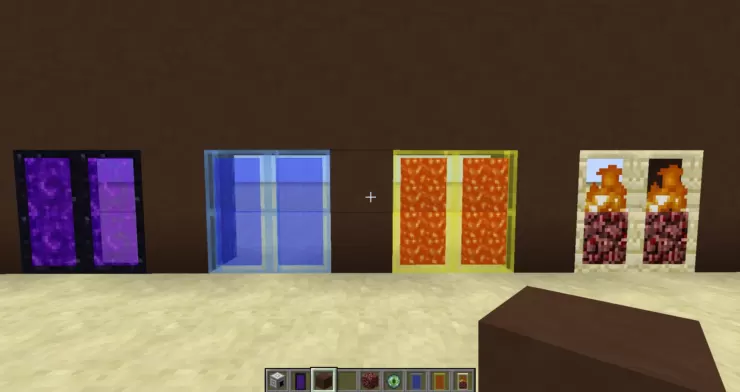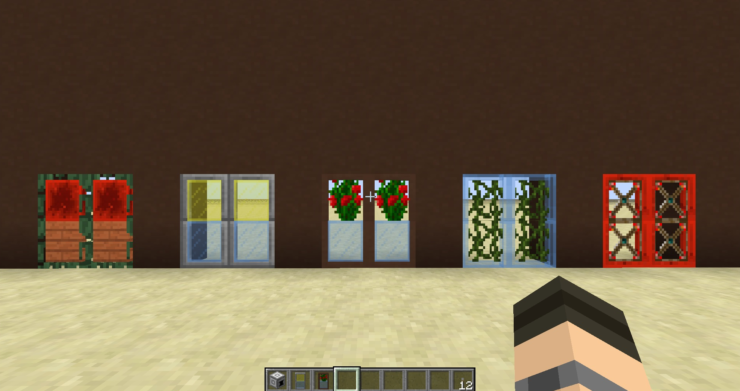 Video
&

Screenshots