If you're into Minecraft mods that enhance the experience by a tremendous amount by making one simple change to the gameplay, then the Fence Jumper mod is one that you'll absolutely love using. It's a simple, straightforward and yet incredibly useful mod that'll add a ton of functionality to the gameplay and will allow you to do things that you simply couldn't do previously. It's worth mentioning that the gameplay will take a bit of getting used to once you apply the mod but, once you've gotten the hang of things, running around the word of Minecraft will feel a lot more enjoyable.
As you've probably guessed from the mod's name, Fence Jumper makes it so that players will be able to jump fences immediately whenever they stumble upon one. Normally, players need some sort of assistance every time they encounter a fence because there's no getting across otherwise but, thanks to this mod, they'll be able to get across without any troubles or outside assistance. Since you'll be able to breach fences on your own, you won't need to have any trapdoors or jump boosts at your disposal, and this can end up saving you a bunch of resources in the long term.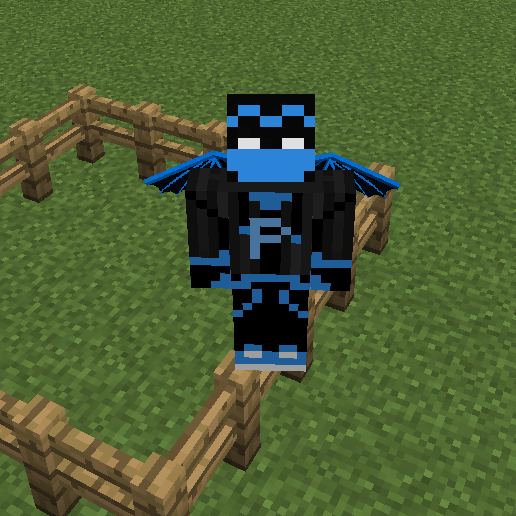 A lot of people might think that the Fence Jumper may end up doing more harm than good since it'll allow other entities to jump over fences and this can cause trouble for players who grow farms in Minecraft since the only layer of protection that these farms have is a fence around their border. Fortunately, the Fence Jumper's functionality only applies to actual players, so you won't need to worry about any random creatures from the Minecraft world jumping over your fences and terrorizing your farm. All said and done, this is a great mod that'll allow you to swiftly navigate through the world of Minecraft.
How to install Fence Jumper Mod?
Download Forge installer, open it and install
Open the Minecraft launcher and select Forge in the profile list
Click Edit Profile and then Open Game Dir, this opens the game folder
Create a new folder called mods
Download the mod and put it into the mods folder