Respawnable Pets is a straightforward and extremely useful mod that delivers exactly what the name implies. This is a mod that's been built for players who aren't really fans of the fact that tamed pets are pretty much gone forever upon death and are looking for a way to make sure that they can keep their companions around for a long period of time. The mod will definitely improve the experience quite a bit for you since you'll be able to bring your pets back at will and this is why it's worth looking into if you want your pets to stick around instead of being gone forever upon death.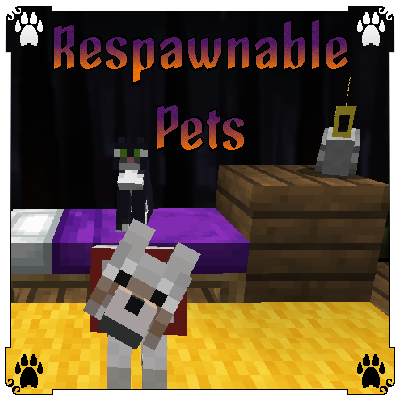 Features and Functionality
The Respawnable Pets mod is made possible by an item known as the Etheric Gem that'll definitely take a bit of effort to craft since the materials required to put it together aren't all that common but, once you've gotten your hands on it, you'll be able to make the most out of the mod. As long as you have this Etheric Gem at your disposal, your pets will automatically spawn next to you whenever you sleep as long as you actually own them and this, of course, is something that a lot of players will enjoy.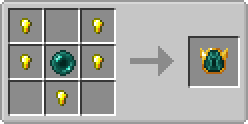 Compatibility and Technical Aspects
One bug that players have reported with the Respawnable Pets mod is the fact that it sometimes spawns pets from other worlds but this is definitely something that can be patched through an update so it likely won't impact your experience for long. The mod is available for version 1.18.2 of Minecraft so you'll need to ensure that you're on the same version of the game before using it to avoid technical issues.
Conclusion
Overall, Respawnable Pets is a great mod through which players will be able to keep their pet companions around for a lot longer than usual.
How to install Respawnable Pets Mod?
Download and install the recommended Minecraft Forge for your Minecraft version.
Download the latest mod version for your Minecraft version.
Put the .jar file into the mods folder of your Minecraft installation.