Mouse Wheelie is a Minecraft mod that's been designed with the purpose of adding a great deal of new functionality to the mouse wheel so that players can use it for a variety of different purposes while playing Minecraft. The mouse wheel is a pretty useful tool that a lot of games capitalize on as it can be used for a variety of different purposes but, as it turns out, Minecraft doesn't really rely on this wheel on that much. Mouse Wheelie is a mod that's here to change this because it adds a variety of different ways through which you can use your mouse wheel in Minecraft and, once you've mastered the mod, you'll actually be able to save quite a lot of time as using the wheel speeds things up by a significant amount.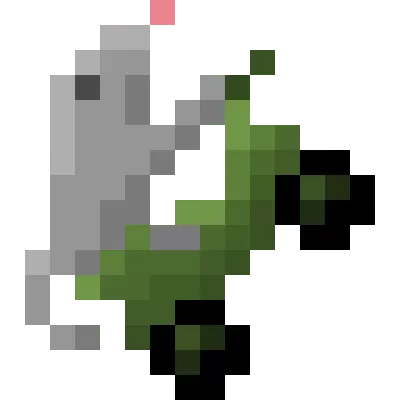 Features and Functionality
As mentioned earlier, Mouse Wheelie offers an array of different functions that can be activated through the mouse wheel and these will help you browse the game's interface at a much faster pace. For example, when hovering over items you'll be able to send single items up or down through the mouse wheel by scrolling in the respective direction or, if you're reading a recipe book, you can easily scroll through the pages. It's worth mentioning that holding down the control or shift keys alongside scrolling will cause the scroll to do something else entirely and this helps maximize the scroll wheel's functionality even more.
Compatibility and Technical Aspects
Mouse Wheelie is a fairly straightforward mod in terms of its core design and functionality so it doesn't really come as a surprise that it doesn't have any technical issues that would hinder your experience. The mod's available for Minecraft 1.18.2 to 1.14.4, though, so you'll have to ensure that you're on the same version before you use it in order to avoid technical troubles.
Conclusion
Overall, Mouse Wheelie is a highly useful mod that, when mastered, will allow you to easily breeze through Minecraft's GUI and save a lot of time while doing so.
How to install Mouse Wheelie Mod?
Download and install the recommended Minecraft Forge for your Minecraft version.
Download the latest mod version for your Minecraft version.
Put the .jar file into the mods folder of your Minecraft installation.