Sugar Pack is a creative Minecraft resource pack that's definitely like no other due to its insanely creative overall design. This is a resource pack that features what is perhaps one of the most vibrant color schemes that we've come across in a Minecraft pack and the end result is a gameplay experience that feels refreshing and engrossing. It goes without saying that the Sugar Pack definitely isn't for everyone because the over the top color scheme can be a little too much for some players but, if this isn't something that you're bothered by, we definitely recommend trying out Sugar Pack as it provides a truly fresh experience.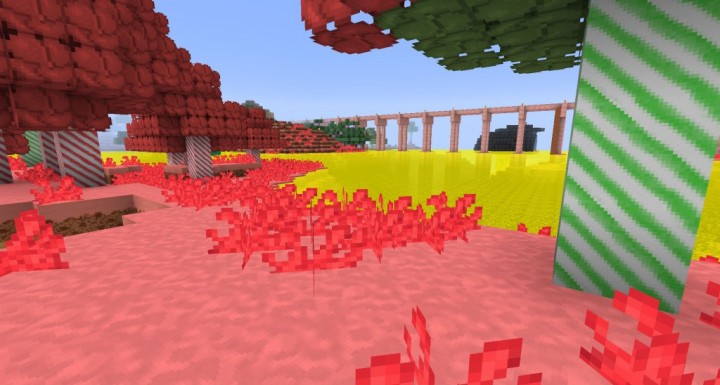 The Sugar Pack resource pack has been designed with the idea of making every single thing in Minecraft seem like it's coated in candy and this is why everything in this resource pack is so vibrant and colorful. The level of detail in the textures isn't all that different from what we're used to seeing in vanilla Minecraft and the amount of noise is about the same as it is in vanilla Minecraft as well but, thanks to the creative art style and the vibrant colors, the pack provides a unique and refreshing gameplay experience.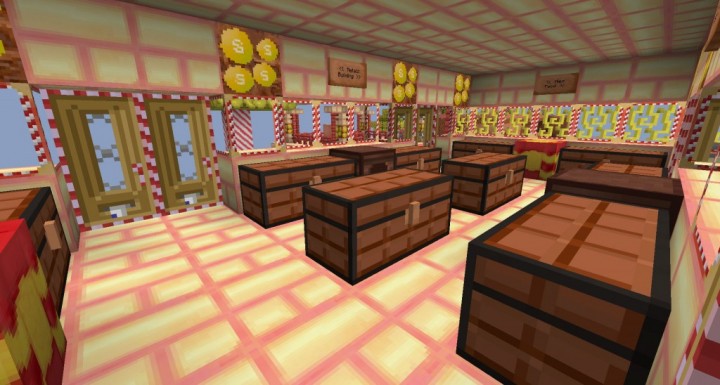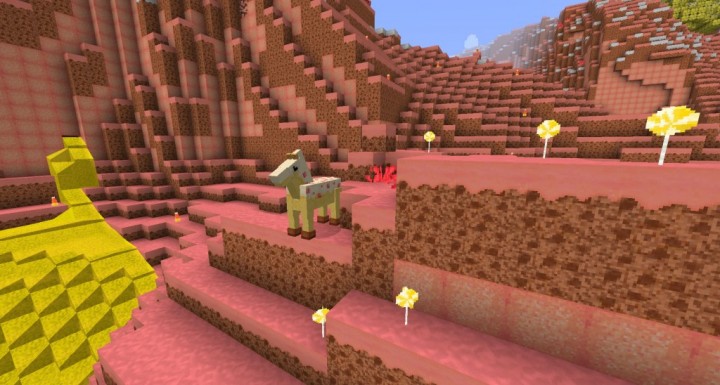 Sugar Pack's resolution is Sugar Pack which doesn't come as a surprise at all and the great thing about this low resolution is, of course, the fact that the pack doesn't require a system with high-end hardware to run properly and can operate just fine as long as you have a PC that runs vanilla Minecraft without troubles.
How to install Sugar Resource Pack?
Start Minecraft.
Click "Options" in the start menu.
Click "resource packs" in the options menu.
In the resource packs menu, click "Open resource pack folder".
Put the .zip file you downloaded in the resource pack folder.