The Test Tube Animals mod has been designed for players who want to get scientific and pull off some rather interesting stuff. The concept that this mod's been based on is definitely a very fascinating and unique one that probably hasn't been seen before, and this is exactly why it's worth trying out. The mod essentially allows players to 'grow' the in-game mobs through DNA samples. However, it's important to remember that the mod will only function with mobs that are present in vanilla Minecraft and not those that have been implemented by other mods.
When you apply the Test Tube Animals mod to Minecraft, you'll be able to get your hands on various different items like Needles, a Syringe, Test Tubes and a Centrifuge. Through the syringe, you can harvest the DNA of any dead mobs that are close to you. In order to harvest DNA all, you have to do is walk up to a dead mod and use the syringe and it'll collect the DNA. Once you have the DNA sample you have to get it into the test tube and to do this, you'll need to make use of the crafting bench. Once the DNA sample is in the test tube, you'll need to use the centrifuge to complete the remaining process.
The Test Tube Animals is a fairly complex mod but in spite of this, it's still pretty solid in terms of its technical aspects. There haven't been any major bug reports regarding it which means that if you decide to use it then, your experience should be smooth and stable without any issues. Just keep in mind that the mod's been built to run with Minecraft 1.9 and above so make sure that you're on the right version of the game before running it because otherwise, it might not function at all.
Test Tube Animals Mod for Minecraft 1.9.4 Changelogs
Fixed:
Gene Table not clearing all of the input slots resulting in the ability to continuously get more genes than should be able to.
Test Tube Animals Mod Recipes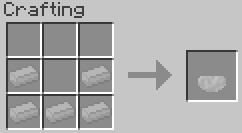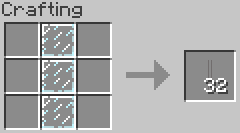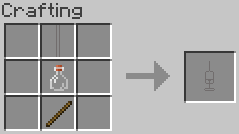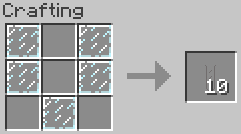 How to install Test Tube Animals Mod?
Download the mod!
When you haven't installed Minecraft Forge yet, download and install it.
Move the downloaded .jar into the mods folder.
Have fun!
Download Link for Test Tube Animals Mod
for Minecraft 1.9.4
Credit: queekusme – Original Thread on CursForge