Universal Seasons is an absolutely exceptional resource pack that want their Minecraft world to have a dynamic look and this is something that you wouldn't really expect to see in most traditional resource packs. There are multitudes of absolutely spot-on resource packs available for Minecraft but, no matter how great a pack's design is, the visuals of most packs start to become repetitive after a while. Fortunately, though, Universal Seasons is a resource pack that doesn't face this issue because it offers different visuals for each individual season and this is something that definitely makes this pack worth trying out.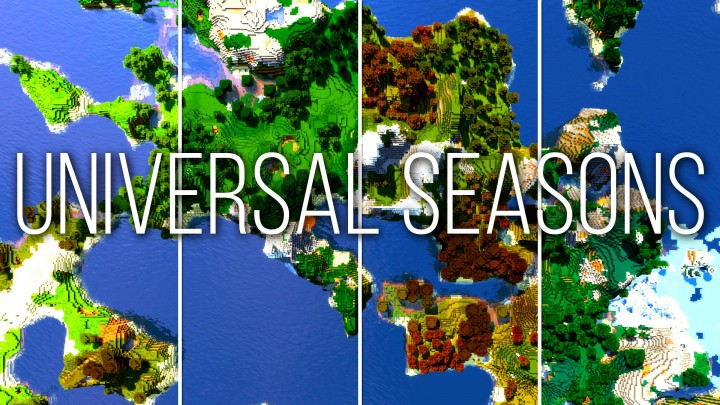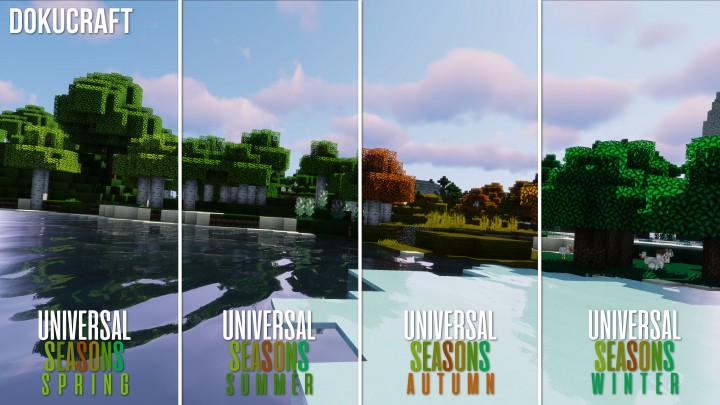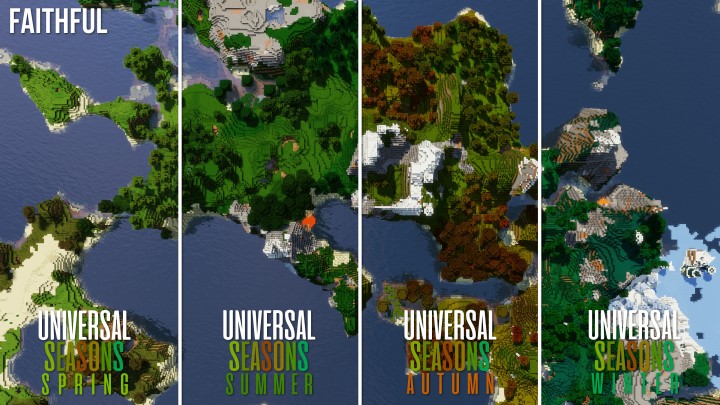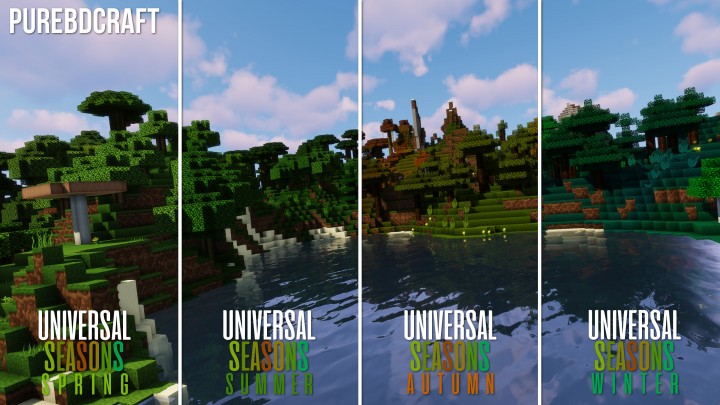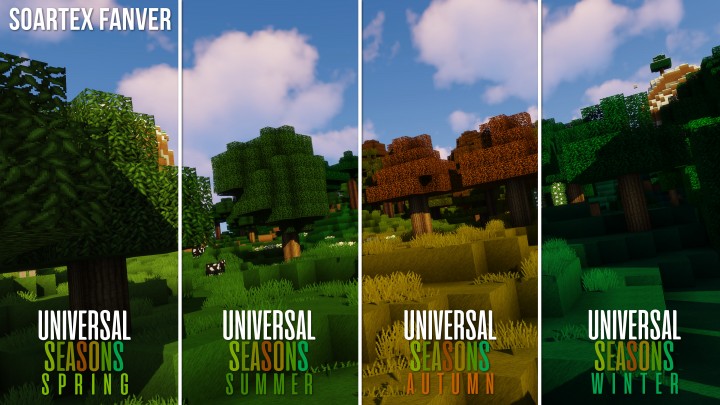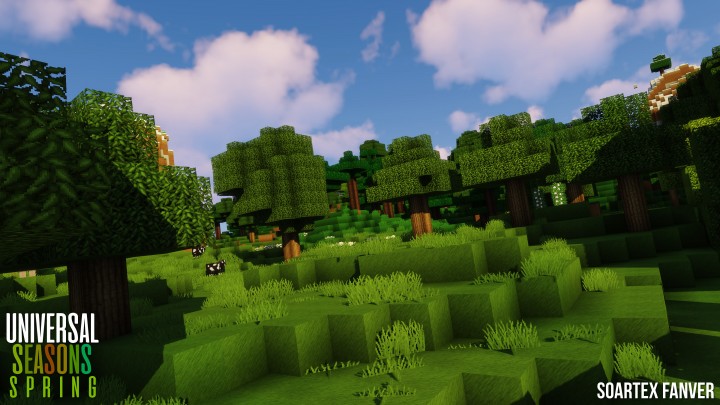 The Universal Seasons resource pack basically features different sets of textures and each individual set has been meant for a different season. Whenever a season changes within Minecraft while you have this pack applied, different colors will be applied to the game's grass, leaves, plants and all other form of vegetation. What's most impressive about the Universal Seasons resource pack is the fact that the visuals of each individual season are nothing short of gorgeous and this fact is a testament to the insane amount of effort that's gone into making this resource pack.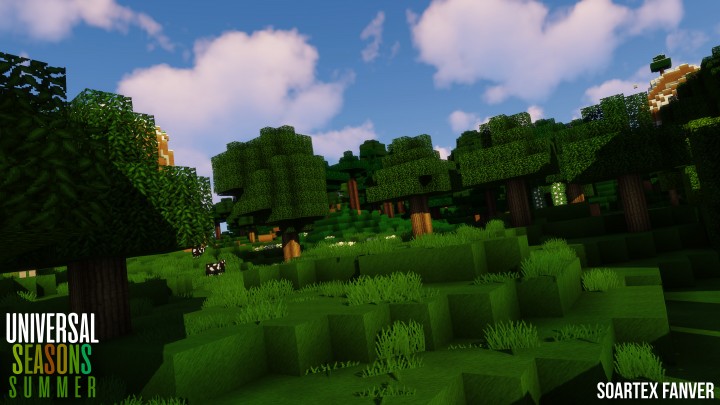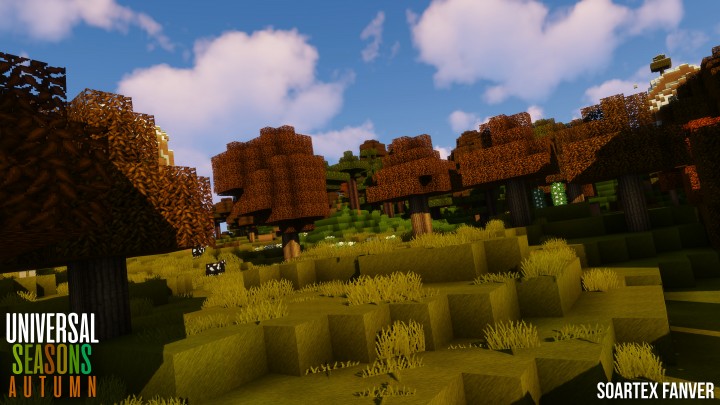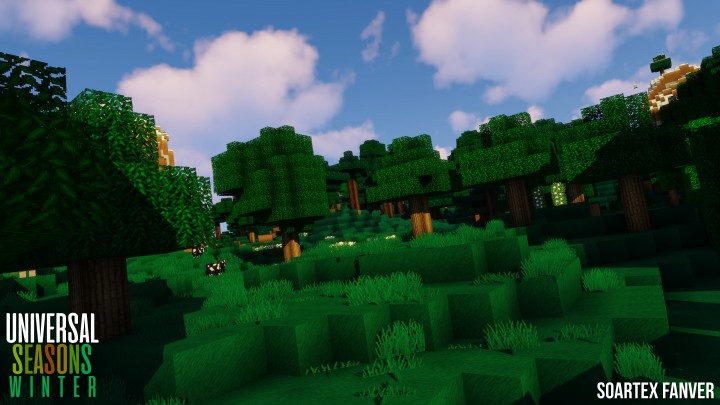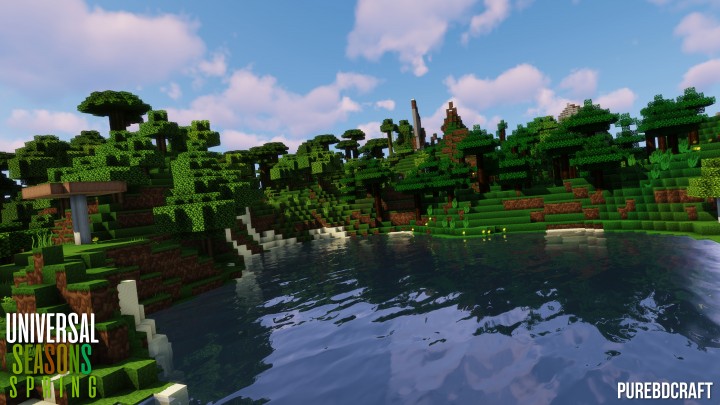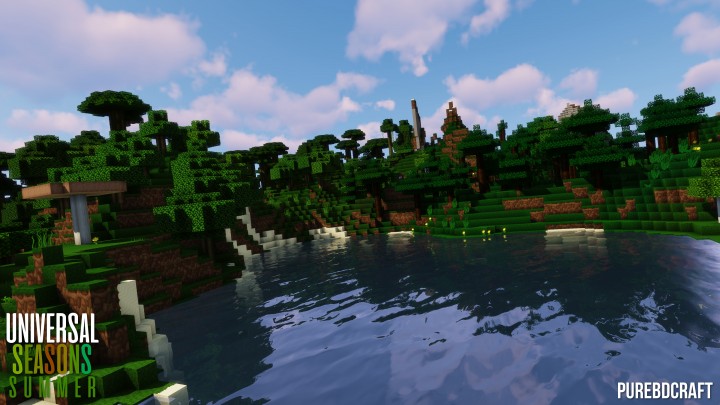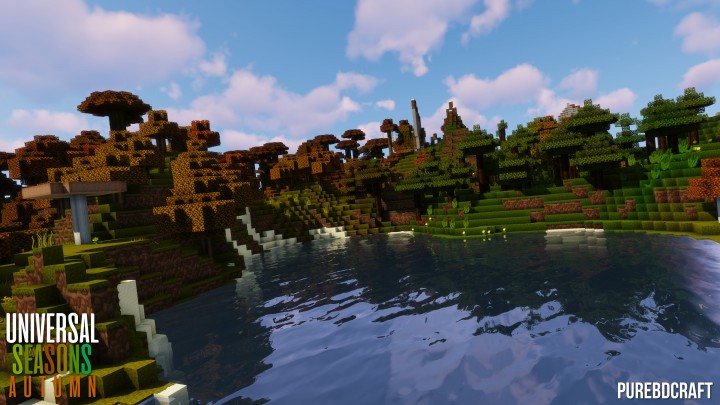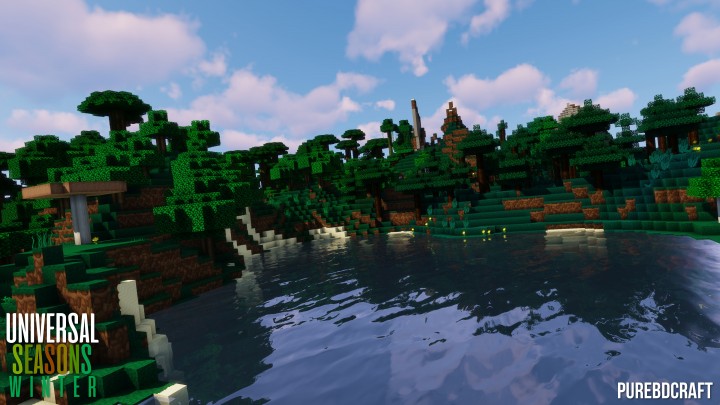 The textures of the Universal Seasons resource pack are definitely high-end because they have a resolution of 256×256 and this is why you'll need a computer with above average hardware if you want to use this resource pack without running into an array of frame-rate issues. Another thing worth remembering is that the Universal Seasons resource pack requires Optifine in order to function properly and get the changing seasons effect.
Mod Showcase:
How to install Universal Seasons Resource Pack?
Start Minecraft.
Click "Options" in the start menu.
Click "resource packs" in the options menu.
In the resource packs menu, click "Open resource pack folder".
Put the .zip file you downloaded in the resource pack folder.