Advanced Combat is a mod that you'll absolutely want to try out if you aren't fully content with the combat in vanilla Minecraft and want to make it more exciting and exhilarating. The mod doesn't implement any new functionality to the game, but it still manages to make the combat significantly better by implementing various new kinds of items and altering the current items a bit as well. This is a mod that's perfect for PvP veterans who spend a significant portion of their Minecraft time fighting other players to see who the very best duelist is in the world of Minecraft.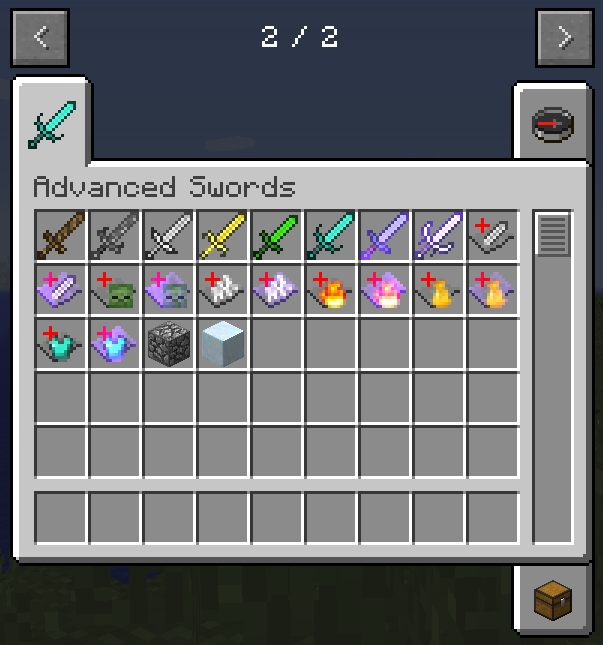 The Advanced Combat mod implements a whole bunch of powerful swords that players can utilize to wreak havoc on their opponents and perhaps the best part about this mod is the fact that, alongside the swords, it comes with an extremely well designed enchanting system as well through which players can enchant their swords and equipment in order to give these things bonus effects that can help out tremendously in combat. The enchantments are spread out in tiers and acquiring the high tier enchantments is definitely something that you'd want to sink your time into because they give players an incredible amount of power and flexibility when they're in combat.
While the enchantment system is definitely among the mod's biggest highlights, the Advanced Combat mod also shines because of the insane array of items that it comes with. The amount of swords in this mod is straight up incredible, and we urge players to try out each individual sword because they all have various distinct aspects that make them feel distinct when they're being used. All said and done, Advanced Combat is a top-notch Minecraft mod that makes the in-game combat significantly more enjoyable and engaging.
Craft Recipe: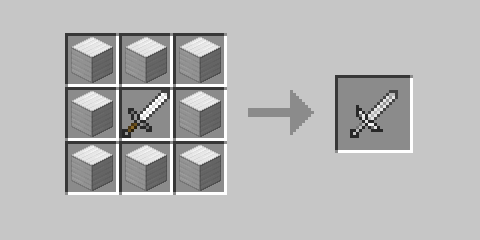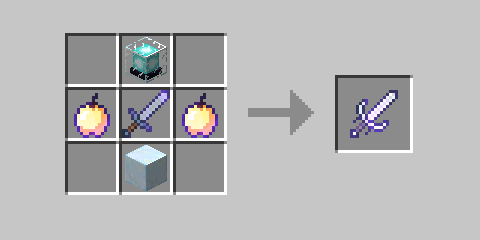 How to install Advanced Combat Mod?
Download and install the recommended Minecraft Forge for your Minecraft version.
Download the latest mod version for your Minecraft version.
Put the .jar file into the mods folder of your Minecraft installation.