Before going into any further detail regarding the Aedena 32x resource pack, it's worth mentioning beforehand that this pack is currently undergoing a complete overhaul by its developer. It's being given a pretty massive rework, so you're bound to see some pretty big changes to it in the near future. However, the pre-rework version of the Aedena 32x pack, the one we'll be talking about here, is still available for download, and it's definitely a pretty solid pack. The primary inspirations for the Aedena 32x pack are the Moebius Adena comics due to which you'll see quite a lot of elements from these comics in the pack.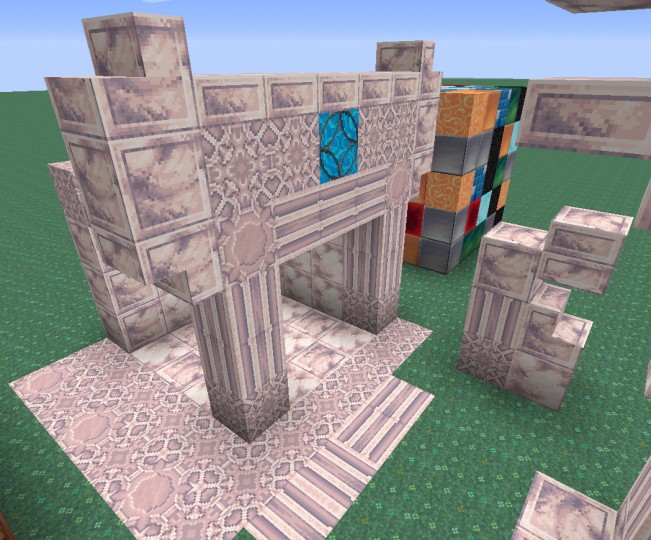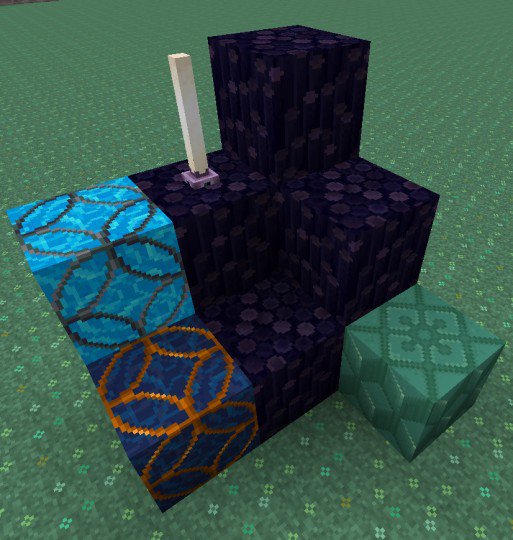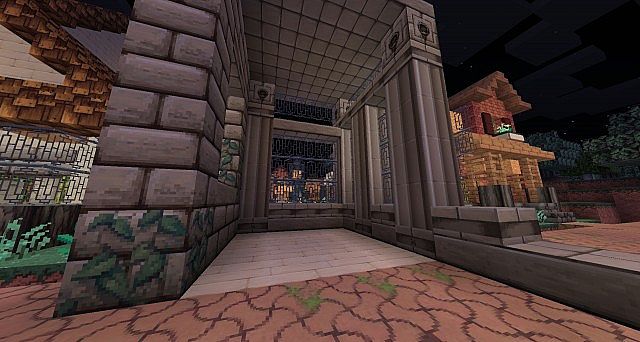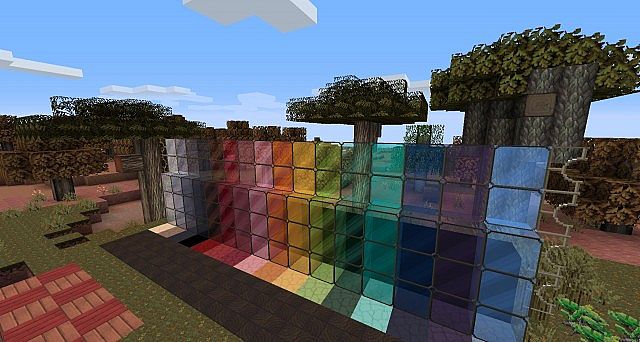 The Aedena 32x resource pack features some really exciting and futuristic style visuals that players are sure to enjoy. The colors of the pack feel quite vibrant, and the level of details in the textures is very high. However, one minor flaw that some textures of this pack have is that they have a little too much clutter and often times there are various kinds of unnecessary details that the textures would look better without. One major plus point though is that every single texture in this pack has been handpainted manually, so it looks very distinct and unlike any other pack out there.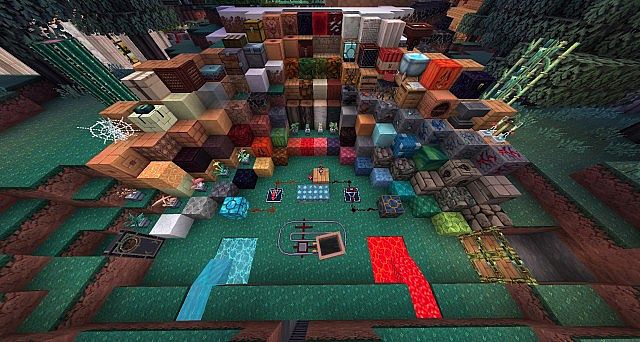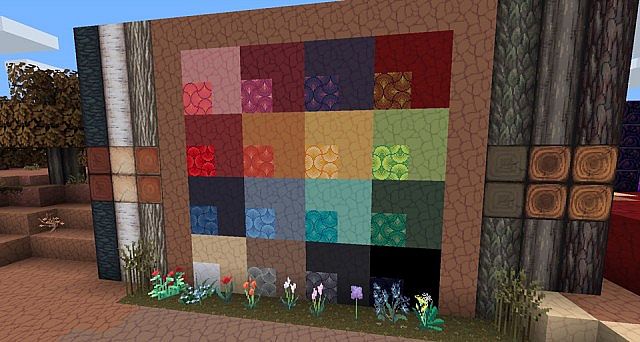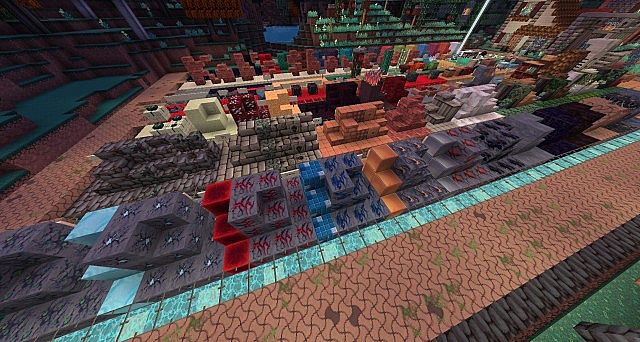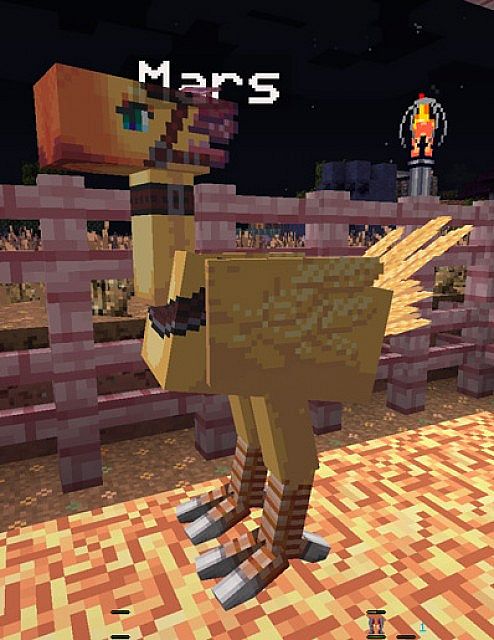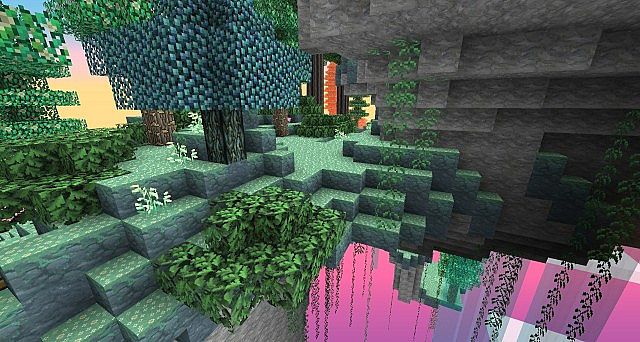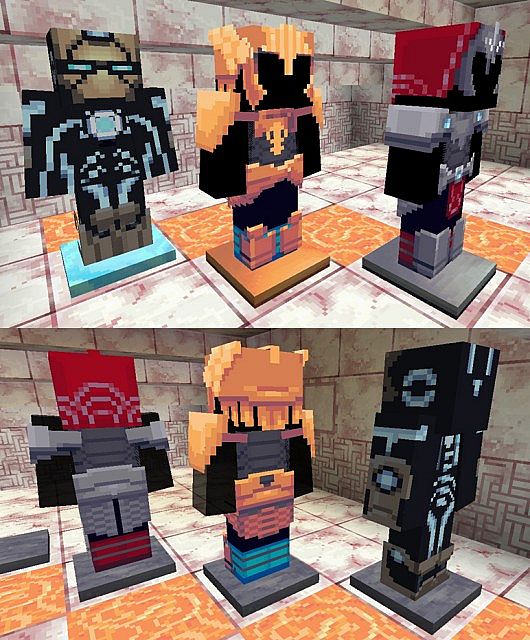 As you could tell by Aedena 32x's name, it has a resolution of 32×32 which isn't too high but neither is it too low. This means that the textures look quite sharp and the pack will still be able to function on a relatively low-end computer. The pack supports almost all major Minecraft mods and even has partial support for other mods that it isn't fully compatible with.
Aedena 32x Resource Pack for Minecraft 1.9 Changelogs
Remade red/sandstone, try out the double slabs!
Began custom fences and door models, ongoing.
Door items added.
Experimented with stained clays, see white/silver.
How to install Aedena 32x Resource Pack?
Start Minecraft.
Click "Options" in the start menu.
Click "resource packs" in the options menu.
In the resource packs menu, click "Open resource pack folder".
Put the .zip file you downloaded in the resource pack folder.
Download Link for Aedena 32x Resource Pack
for Minecraft 1.9.X
Credit: krisCrash