Have you ever wondered just how many more hits your armor can take in Minecraft? Sure, there's a colored bar representing durability on all items which can break, but it seems like some gear breaks as soon as it turns red while other stuff lasts much longer than the bar below its icon would lead players to believe. If this frustrates you like it frustrates a number of other Minecraft players, you'll probably want to take a look at the Armor Status HUD mod by bspkrs. Because it uses bspkrsCore to make it work, you'll actually need to download both mods unless you want your game client to crash.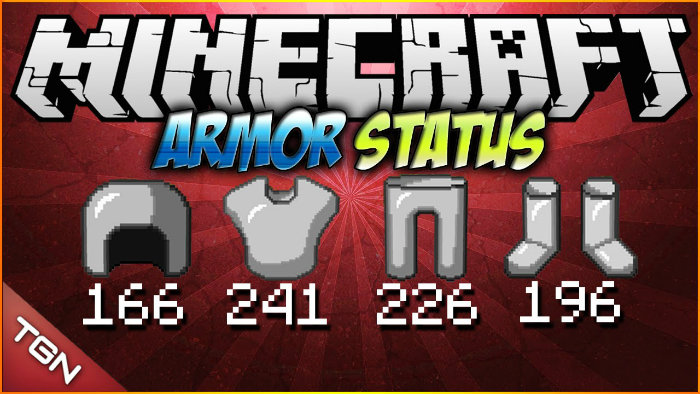 Basically, the Armor Status HUD mod shows off your currently worn armor as well as its durability rating in a couple of persistent icons that show up on your heads up display, or HUD. You won't need to open your inventory to look at your gear with this mod, which can help to save some time. The place where this mod really shines though is the written accompaniment. Text in colors coordinated with the current durability of armor will let you know when armor is doing fine (in green), when it is damaged (yellow) and when it is about to be destroyed (red text).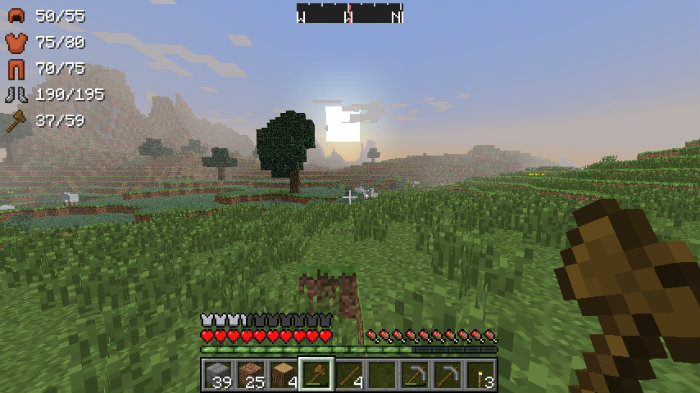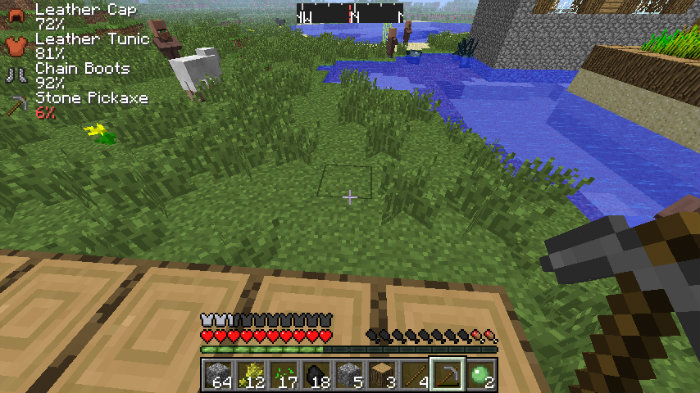 This eliminates the guessing and gives you a more reliable account for how long your current suit of armor will last. Though it's not as useful, the Armor Status HUD mod also tells you how many arrows you have left in your inventory, so you don't get caught dry-firing your bow. All the images and information which appears in the Armor Status HUD window can be moved around your game screen as you wish, so you can set it in whatever corner you don't need to see and it shouldn't block your vision.
How to install Armor Status HUD Mod?
Download & install Forge API for Minecraft.
Download & install bspkrsCore for Minecraft.
Download the mod
Look in your %appdata% for mods folder, and just put the mod jar file into it!