Have you ever been out mining, cutting wood or killing monsters in Minecraft and run out of inventory space? It happens to everyone who plays the game, sooner or later, and it's one of the most frustrating experiences Minecraft has to offer. The Backpacks mod does away with this problem by allowing players to craft and carry backpacks, each of which has as much room as the player's inventory, or even more! This significantly increases the player's carrying capacity, from 27 items or stacks of items to a whopping 27×27, seeing as every inventory slot could theoretically contain a backpack. That's 729 slots!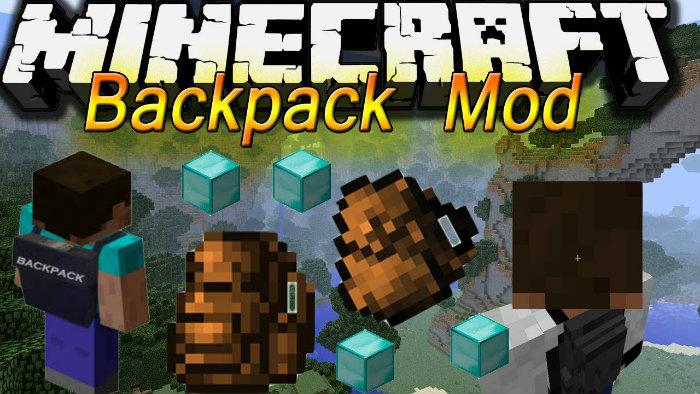 There are specialty backpacks as well. Some use an alternate form of leather to make backpacks with up to 54 slots. You can even craft an Ender backpack, using an enderchest, to have a link back to your enderchest at home which is much easier to carry around and use than the chest would be. The Backpacks mod is about more than just saving space – it allows players to do more with the space they have. By making Minecraft more efficient in general, this mod helps the game to run more smoothly and forces the player to go home after a good haul far less often.
How to install Backpacks Mod?
Install Forge if you haven't done it yet!
Download backpacks from the download section.
Put the zip in your mods folder, but don't extract it! Leave the zip as it!
Play!