The Bard Mania mod is without a doubt one of the most creative and unique Minecraft mods that we've seen in a while. This isn't necessarily a popular mod because it's sitting at less than 1500 downloads even though it's been out since July but, overall, it makes some really unique additions to the gameplay of Minecraft that we haven't really seen before and, while it may not elevate your gameplay experience to a new level entirely like a lot of mods, it's still worth giving a shot to because of the refreshing features that it brings to the mix.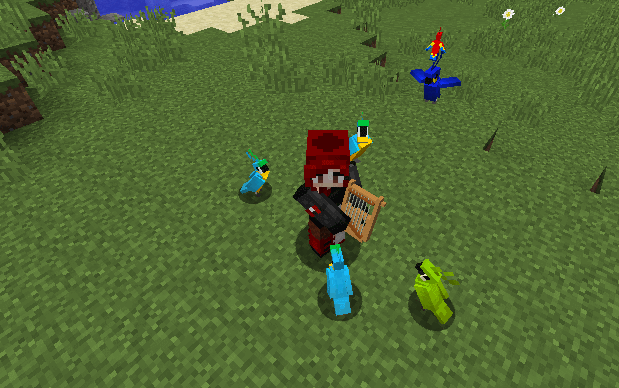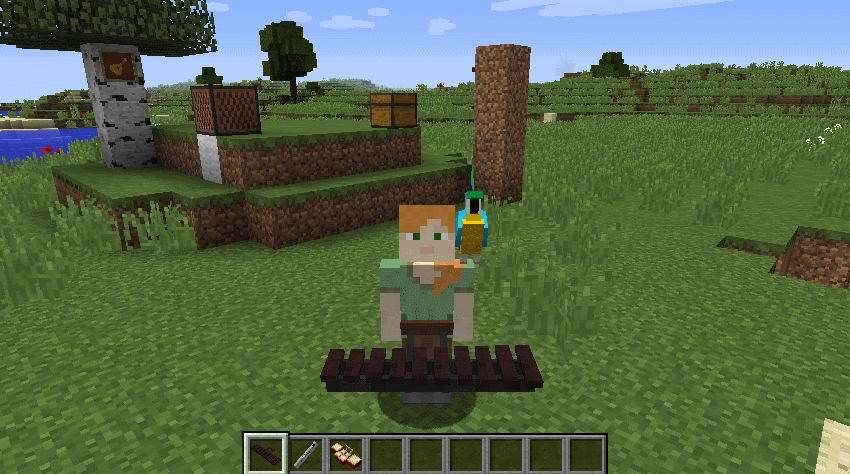 The Bard Mania mod basically adds a whole array of musical instruments that they can play in order to produce some pretty spectacular melodies in Minecraft or, if they simply want to annoy their friends, they can do that as well. The instruments featured in this mod can either by played from your computer's keyboard or with an attached MIDI keyboard and the playable range is of two octaves. The mod even implements a variety of special movement animations for the instruments in order to give them an authentic and lively look that players will definitely enjoy.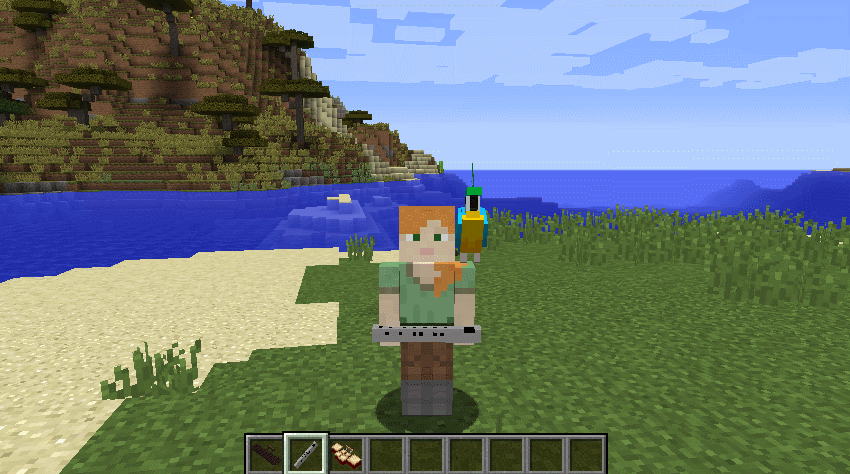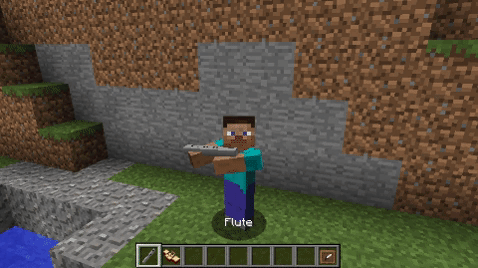 One important thing to highlight about the Bard Mania mod is the fact that it's still in its early stages of development so it's definitely going to have a few bugs and glitches that'll surface from time to time. It's also worth highlighting that the Bard Mania mod relies heavily on the Obfuscate library in order to function properly so you'll need to have that installed if you want to ensure that the Bard Mania mod operates as smoothly as it can. All said and done, Bard Mania is an exceptional Minecraft mod that'll definitely add a variety of interesting elements to your experience.
How to install Bard Mania Mod?
Download and install the recommended Minecraft Forge for your Minecraft version.
Download the latest mod version for your Minecraft version.
Put the .jar file into the mods folder of your Minecraft installation.