The Better Paintings resource pack is definitely unlike most traditional resource packs we've seen over the years because, unlike most other Minecraft resource packs out there that aim to remake all the game's textures in order to change the art style entirely or to improve the visuals of vanilla Minecraft, this particular pack solely focuses on the paintings of the game. The paintings of Minecraft, as you probably know by now, aren't particularly inspiring and most of them are rather lackluster but, thanks to this resource pack, this is an issue that you won't have to worry about any longer.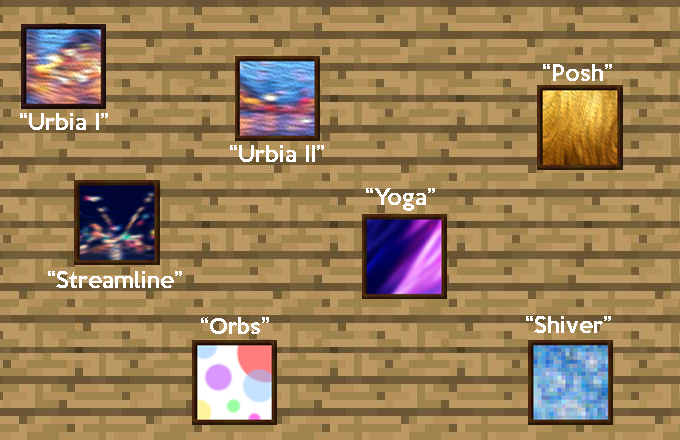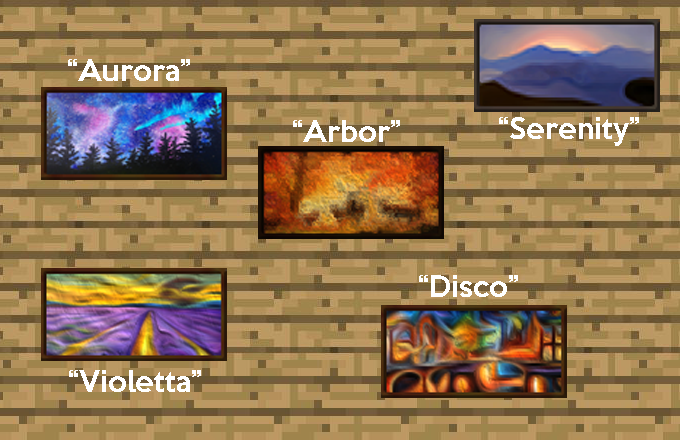 The Better Paintings resource pack replaces almost all the default paintings of Minecraft with significantly better ones that are actually worth hanging around places. The paintings featured in this mod are incredibly well detailed and they're actually appealing to look at as well. The mod even features a few renowned paintings such as the Mona Lisa by Leonardo Da Vinci or The Starry Night by Van Gogh paintings like these are an absolute treat to have. The paintings are of multiple different dimensions as well so you can be sure that you'll find one that fits your preferences. On top of all this, the pack even features a special painting that's actually made by combining two different paintings and this can be perfect for long walls that have a lot of space.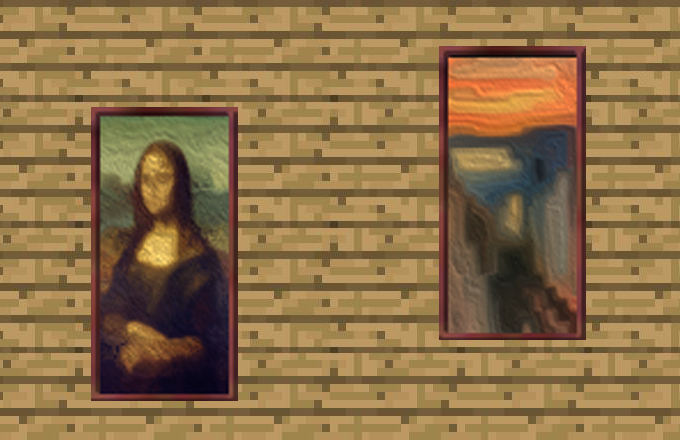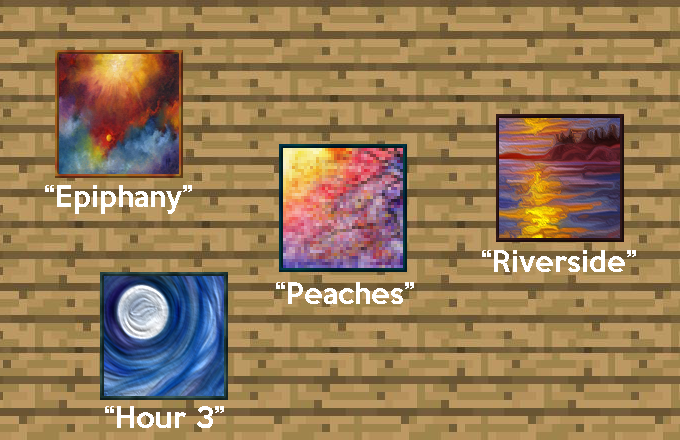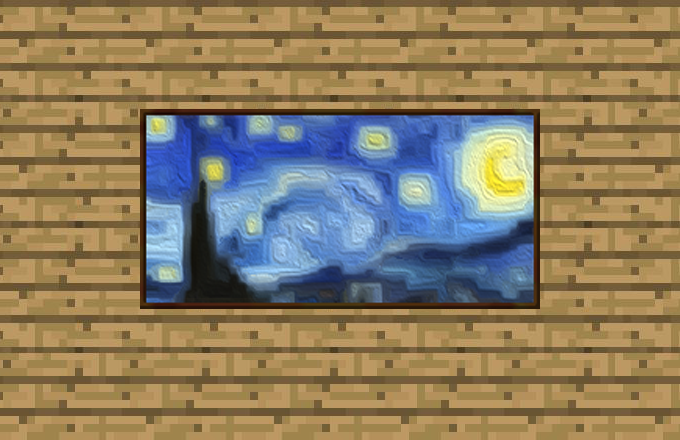 Since the Better Paintings resource pack only changes the paintings of Minecraft, it's unlikely that it'll have any major impact on the game's performance so, even if you play Minecraft on a low-end PC, you won't have to worry about this pack bogging down the FPS in any way.
How to install Better Paintings Resource Pack?
Start Minecraft.
Click "Options" in the start menu.
Click "resource packs" in the options menu.
In the resource packs menu, click "Open resource pack folder".
Put the .zip file you downloaded in the resource pack folder.