CreatorPack is a resource pack that surfaced only recently and has already been downloaded close to 10,000 times which is a testament to its incredible quality. This is a resource pack that's been built to overhaul the visuals of Minecraft in order to give the game a more detailed look while also smoothening up the textures quite a bit. It's worth highlighting, though, that CreatorPack stays faithful to the core art style of Minecraft so you won't notice any significant changes in the actual art style of the game but, at the same time, you'll definitely see quite a bit of enhancements made to the textures and all this comes together to make for an immersive visual experience for anyone who gives the pack a shot.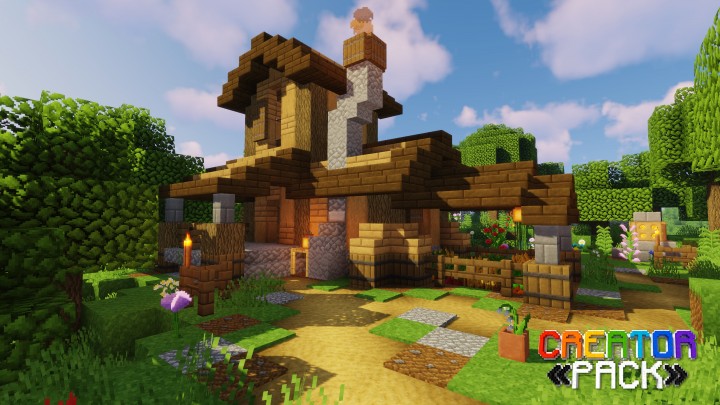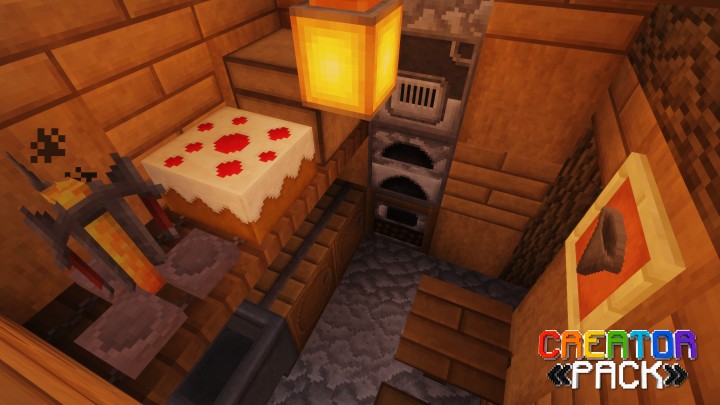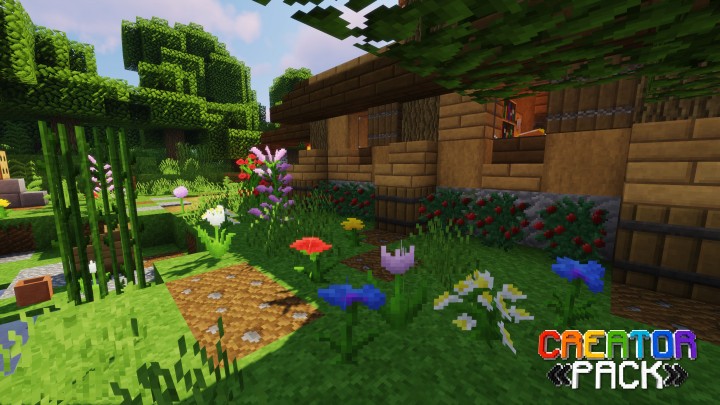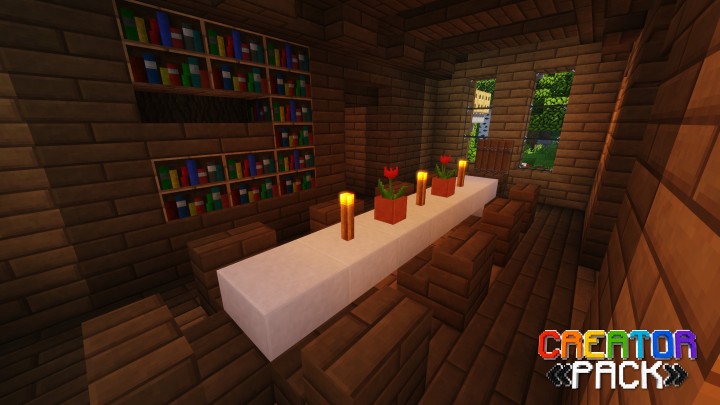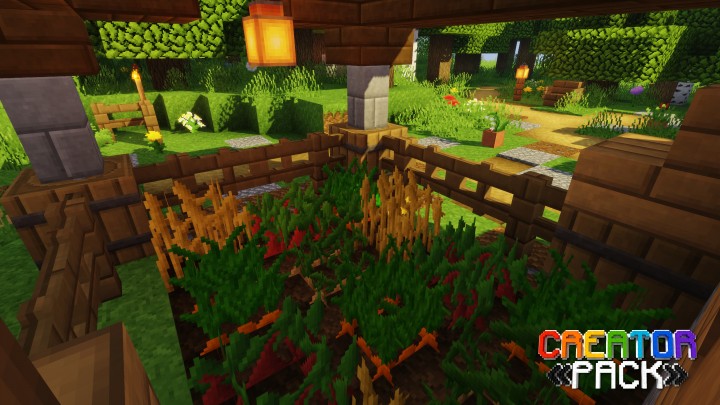 One of the best things about the CreatorPack resource pack is the fact that it's a perfect fit regardless of how you want to play Minecraft. Whether you're building a futuristic city or are role playing in an old medieval themed setting, the visuals offered by CreatorPack will fit perfectly. The textures themselves carry a great deal of detail, noise seems to be non-existent and, as long as you're using a proper shader alongside the resource pack, you can be certain that CreatorPack will provide you with a highly memorable and engrossing experience that you won't be able to get enough of.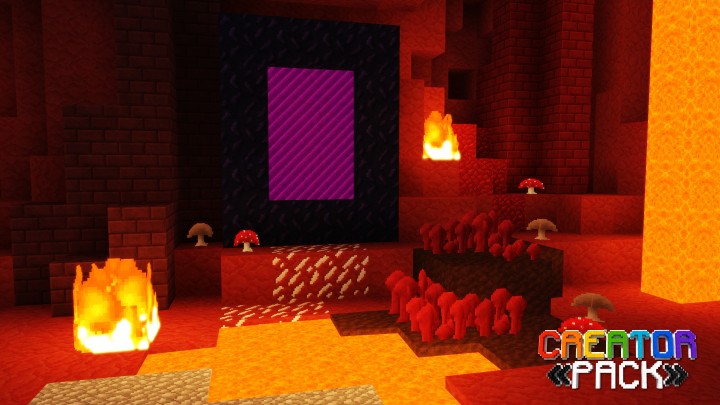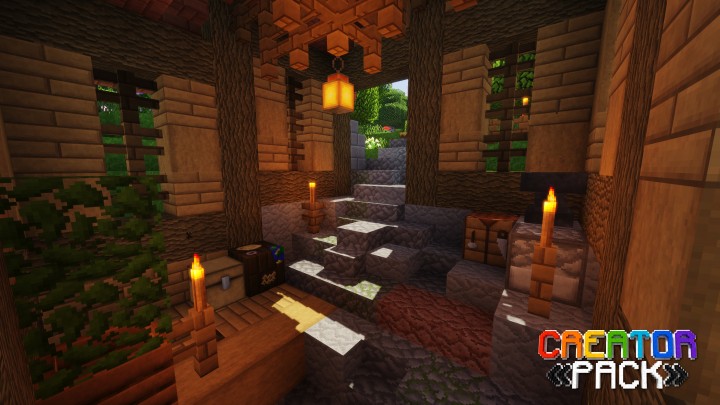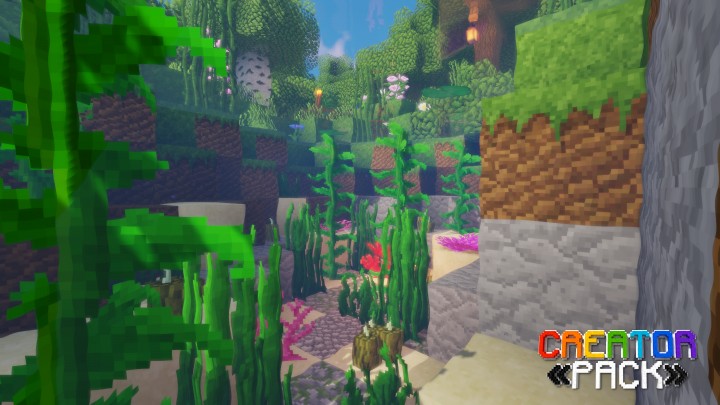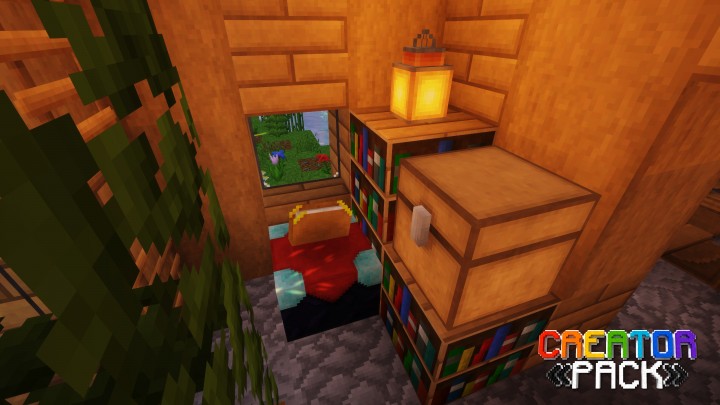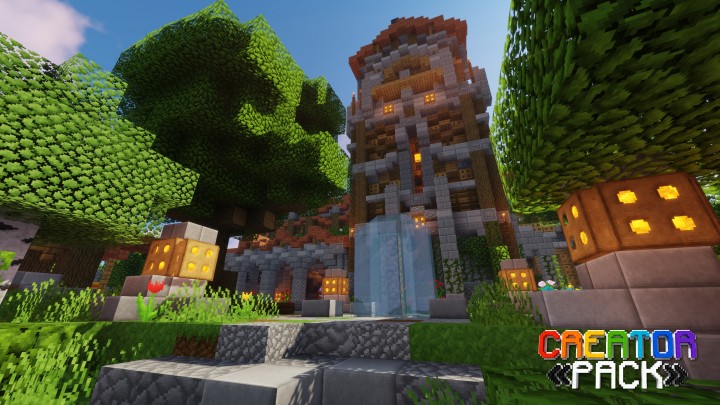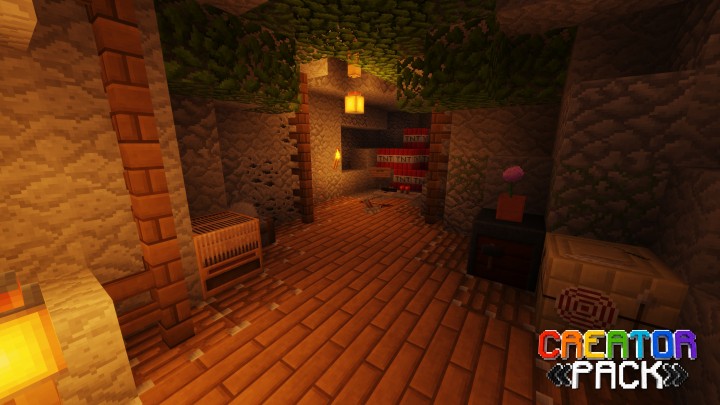 CreatorPack has a resolution of 32×32 which is a slight step-up from the usual 16×16 but, as long as you have a system that can handle vanilla Minecraft without issues, you won't have to worry about any significant performance issues while using this pack.
How to install CreatorPack Resource Pack?
Start Minecraft.
Click "Options" in the start menu.
Click "resource packs" in the options menu.
In the resource packs menu, click "Open resource pack folder".
Put the .zip file you downloaded in the resource pack folder.