Forestry is a very high-quality feature filled mod that adds a variety of farming and breeding related content to Minecraft that not only gives the game a ton of extra functionality but also makes certain tedious tasks significantly more convenient and less time-consuming. The mod is completely compatible with both IndustrialCraft and BuildCraft, and it's actually recommended that you use it in conjunction with these mods because it has a few features that require those mods to be installed beforehand in order to function properly.
Perhaps the biggest highlight of the Forestry mod is the fact that it automates a lot of farming-related processes so you won't have to invest an absurd amount of time to them. Normally farming can take up a ton of time when done manually but with this mod, all you have to do is set up the basics and the rest will take care of itself. The mod also adds three different ores which are Tin, Copper, and Apatite. Tin and Copper are pretty standard metal ores that you can combine to form bronze, but the more noteworthy of these is Apatite, which is rare but can be used as a fertilizer to speed up your farming related tasks.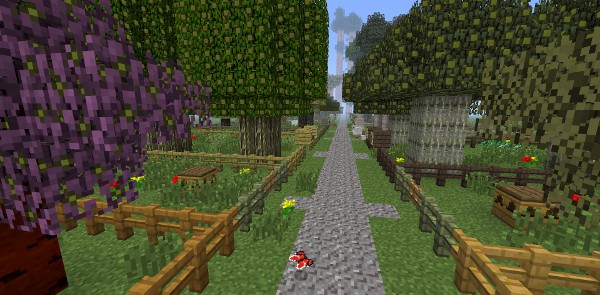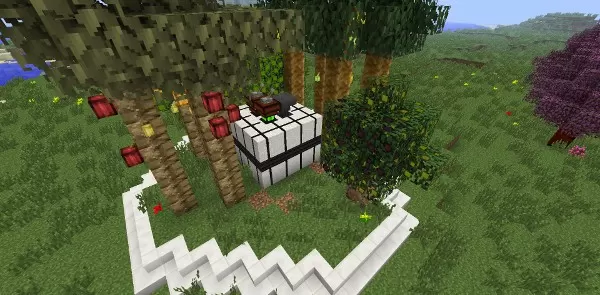 The Forestry mod also features various means of renewable energy production so it's the kind of mod that you'll definitely want to have in later stages of Minecraft when you've made a significant amount of progress. There are also lots of breeding elements such as tree breeding as well as bee breeding and the mod also adds the items necessary to support these breeding mechanics. Finally, Forestry also features two useful backpacks with special qualities that make them highly useful in a variety of different scenarios. Overall, this mod is absolutely packed with features and once you get into it a little bit you'll get to see all that it has to offer.
Forestry Mod Features
Automatic Farms
Bee breeding
Tree breeding
Butterflies
Intelligent Backpacks
Mail System
Energy Production
Compatibility with several mods, most notably Buildcraft, IndustrialCraft 2 and Railcraft.
Forestry Mod Changelogs
for Minecraft 1.12.2
Start removing metadata from code in preparation for Minecraft 1.13.
Add config to let capsules be reusable.
Tweak ash texture.
Add IMC for registering flowers.
Tech reborn plugin.
Fix crash when raytrace result is null.
Fix wrong localization key for habitat locator.
Add missing code.
How to install Forestry Mod?
Download and install the recommended Minecraft Forge for your Minecraft version.
Download the latest mod version for your Minecraft version.
Put the .jar file into the mods folder of your Minecraft installation.