Before going into the key details of the Incense mod and discussing all that it has to offer, it's worth pointing out that the mod has actually been designed as an entry for the Modding Trials that took place recently. The contestants of the Modding Trials were required to create a mod within four days, and Incense is one of the many great mods that surfaced thanks to this event. It's pretty well designed and can definitely be quite useful in a variety of different scenarios. The mod shows a high level of finesse and certainly doesn't feel like it was built in the short time frame of four days.
The Incense mod basically allows players to create an in-game item known as the incense stick through which they can attract mobs and entities towards their location. This item can be incredibly useful for players who just want to keep grinding monsters for their experience without having to move too much. It's important to note that the incense stick, when lit, doesn't actually attract far away mobs but instead spawns new mobs in its area of effect so regular mob spawns will pretty much stay the same as they usually are.
To craft the incense stick, players will have first of all need a mortar and pestle that they'll use to put together the incense paste. Once the incense paste has been completed, it has to be combined with a regular stick in order to create the incense stick. The crafting process is fairly simple and doesn't require any expensive or rare materials either so you should be able to craft the stick easily. As for the burn time of the stick and spawn rate of mobs, players can configure these settings according to their preferences which is of course quite convenient.
Recipes: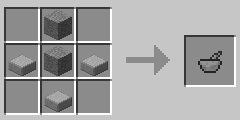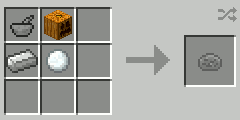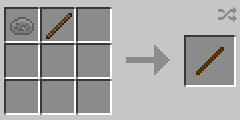 How to install Incense Mod?
Download Forge installer, open it and install
Open the Minecraft launcher and select Forge in the profile list
Click Edit Profile and then Open Game Dir, this opens the game folder
Create a new folder called mods
Download the mod and put it into the mods folder
Download Link for Incense Mod
for Minecraft 1.10.2
Credit: Gekoreivax – Original Thread on CursForge