iPixeli's Gender Mod allows for some gender diversity in Minecraft, between players as well as monsters. You can set your gender and the gender of any other players on a particular server through an easy-to-use GUI, and players can even be made into children, giving them smaller bodies much like the mini zombies and baby animals you sometimes see running around. While this mod does add some visual variety to the game, it doesn't really hard-code the gender thing, as this can be adjusted at any time utilizing some in-game commands. Become whatever kind of person you want to be with this mod.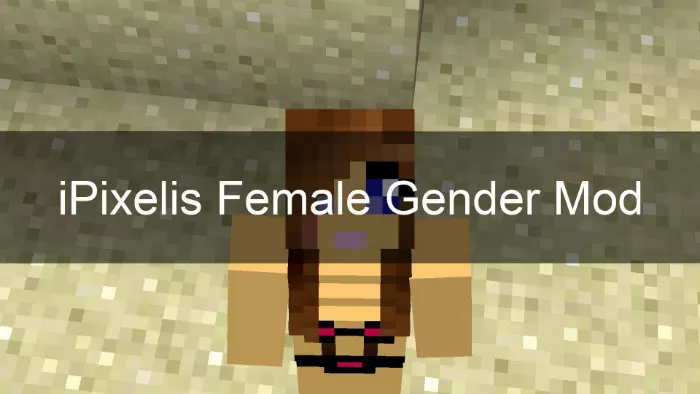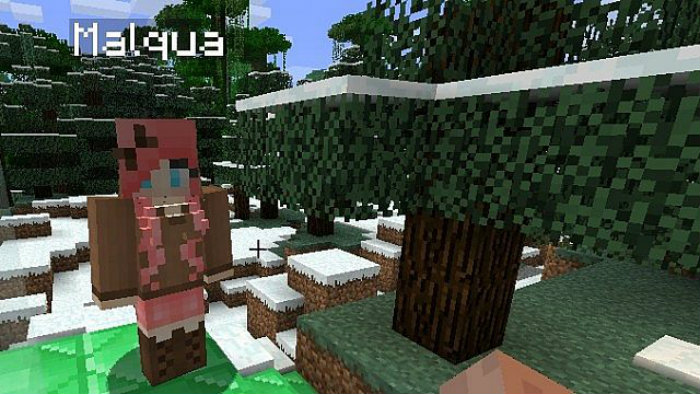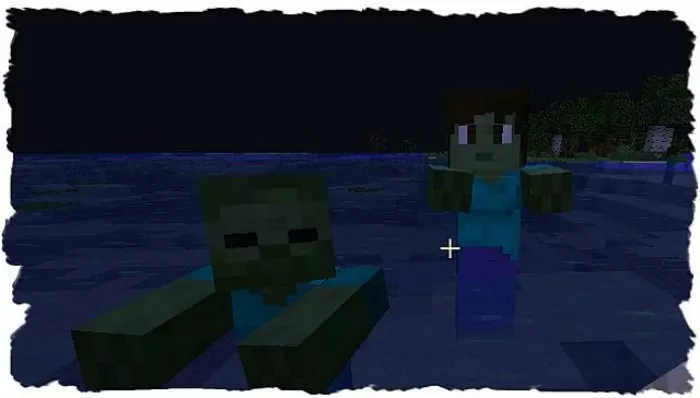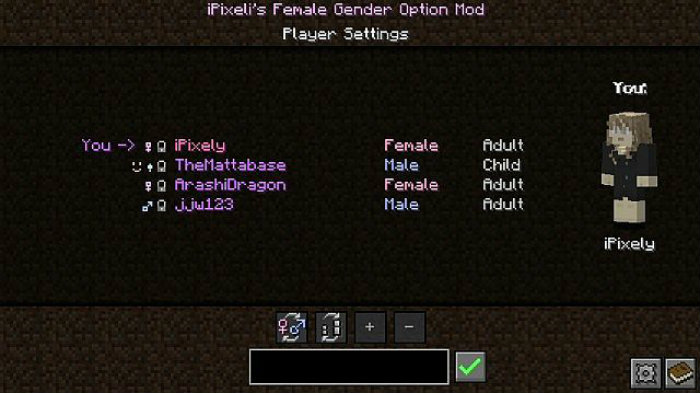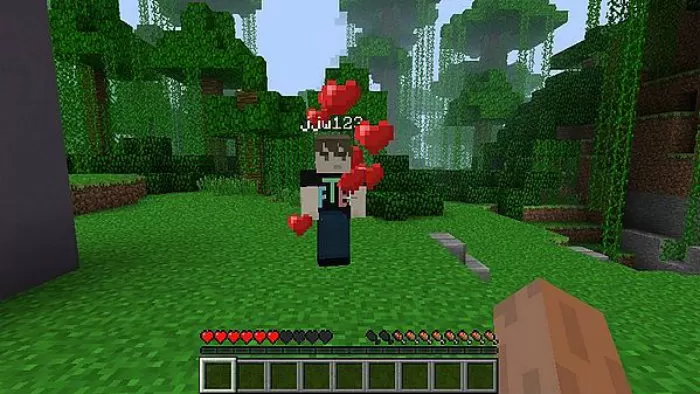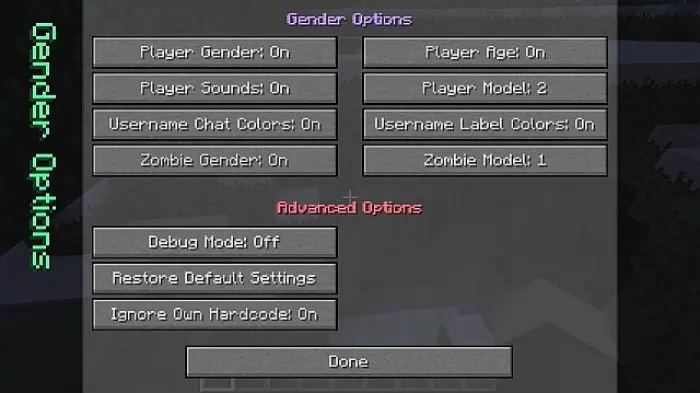 To say iPixeli's Gender Mod affects all monsters would be inaccurate. Since you can only tell the gender of zombies, it is a little limited in this regard. However, the addition of custom sprites and sound effects is a nice touch and helps to make the mod a more believable addition to Minecraft. This is a pretty nice mod for players who want to do some roleplaying in Minecraft, or act like they're one big happy family rather than a bunch of Steves, but beyond that, there's not much use for it. This mod does very little to change the way Minecraft works.
iPixeli's Gender Mod for Minecraft 1.10.2 and 1.7.10 Changelogs
for Minecraft 1.10.2
Now using render layers instead of editing the model.
Fixed helm/boots render glitch.
Added Client/Server Priority toggle button to the Info GUI.
Removed name label colors.
Removed the option to ignore own hard code.
for Minecraft 1.7.10
Added name label colors & height compensation.
Increased texture retrieval performance via thread process.
Added special valentines day effect!
Redesigned Menus!
No longer uses RenderPlayerAPI!
Download Links for iPixeli's Gender Mod
for Minecraft 1.10.2
for Minecraft 1.8
for Minecraft 1.7.10
Credit: iPixeli – Original Thread on MinecraftForum