If you've ever played the popular Nintendo racing franchise called Mario Kart, you'll immediately recognize many popular and famous scenes and locations from the series in Minecraft's Mario Kart Alpha map. This map actually reproduces several courses directly from the Super Nintendo version of the game, including Bowser's castle among this bunch. As it is, this is just a small map you could run through in a matter of minutes. It is intended to be used with a number of mods though, so you could get cars, the item blocks and other features from Mario Kart enabled.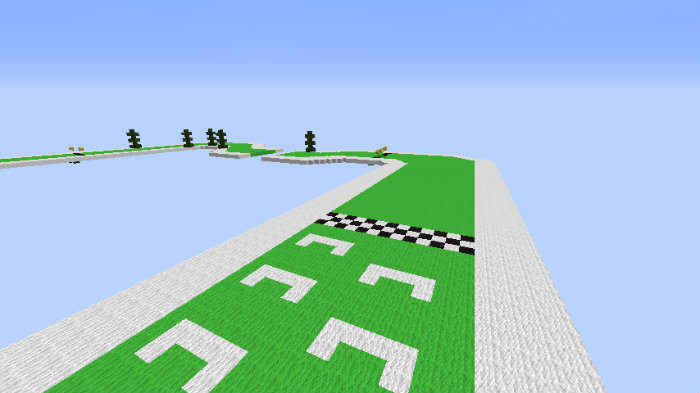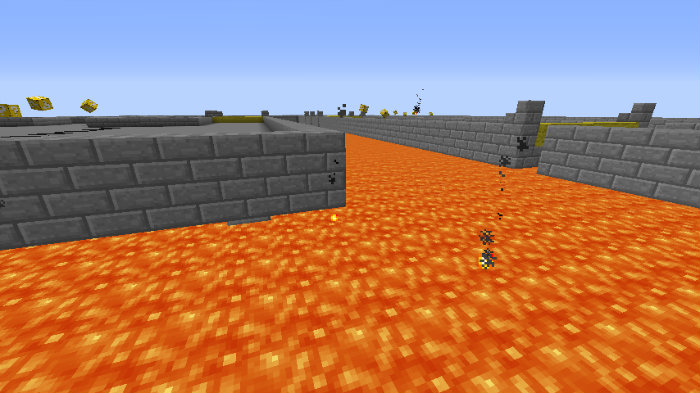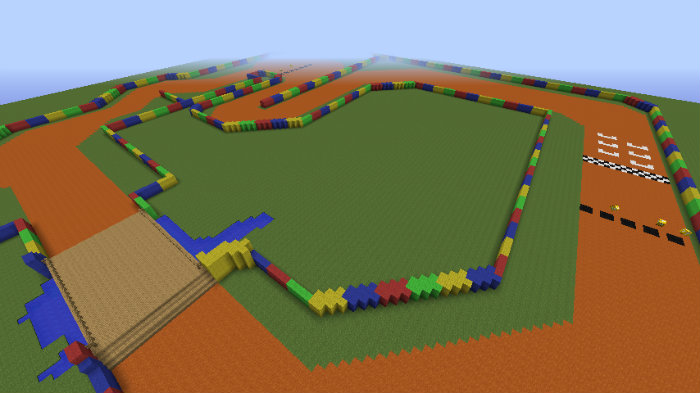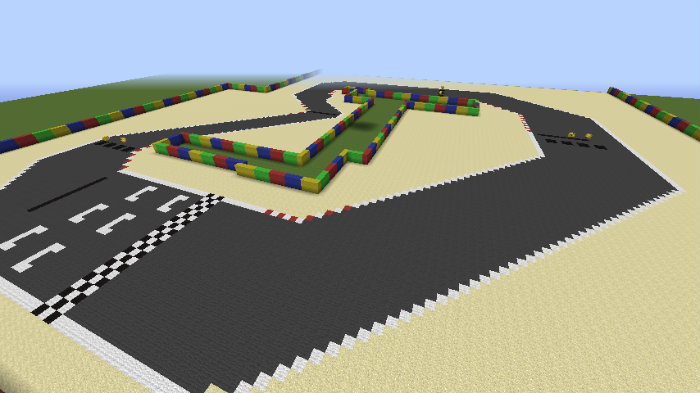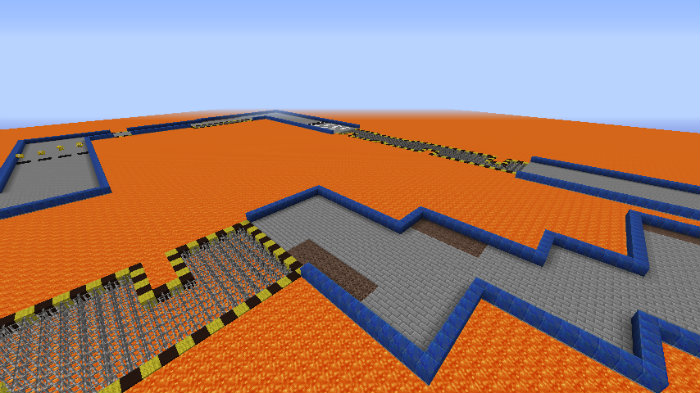 As a nice touch, the map's creator seems to be adding new courses at a regular pace. Banshee Boardwalk, a course from the N64 Mario Kart release, was added to the map back in the middle of 2014. New courses are still being released too, and you can try them out for yourself without downloading the map by visiting the author's own online server which hosts it. You'll probably want to check the Mario Kart Alpha map website to get the most up to date information about this great Minecraft map, since the author is posting most of his updates on the private site rather than the usual outlets.
How to install Mario Kart Alpha Map?
Download the map.
Unzip in .minecraft/saves
Have fun!
Download Links for Mario Kart Alpha Map
for Minecraft 1.8.X
Credit: Keyk123