The More Shearables mod is a rather funny, yet highly useful, mod that allows players to actually shear the in-game animals. Of course, there's a limitation to the amount of animals that you can shear and as of right now the mod supports Chicken, Cows and Pigs so if you have any of these running around nearby and have the mod installed then you can walk right up to them and begin shearing with a few simple clicks. The mod's been out for less than a week now and has already surpassed 500 downloads which is rather impressive for something as simple as this.
In order to utilize the features that the More Shareable's mod implements, you'll first need to get your hands on a Shaver. In order to get a Shaver, you'll have to craft it and the recipe for crafting it consists of 2 gold and a bunch of shears which is relatively simple and doesn't consist of any super rare components that players don't normally find in the world. Once you have your Shaver equipped, simply aim towards any animal supported by the mod, walk up close to it and hit the right mouse button to begin the process.
Mod Showcase:
Shearing animals in the More Shearables allows you to acquire various different kinds of things like Pig Skin, Leather, and Feathers from Pigs, Cows and Chickens respectively. Most of these are things that are fairly common in Minecraft, but the Pig Skin is a new item that's unique to this mod only and can be used to craft the special Pig Armor. Mobs also have a chance to drop an item upon being sheared which is pretty great. It's worth remembering that once you've sheared an animal, it can still re-grow its hair/skin after eating grass for a while, so the effect isn't permanent.
Recipe: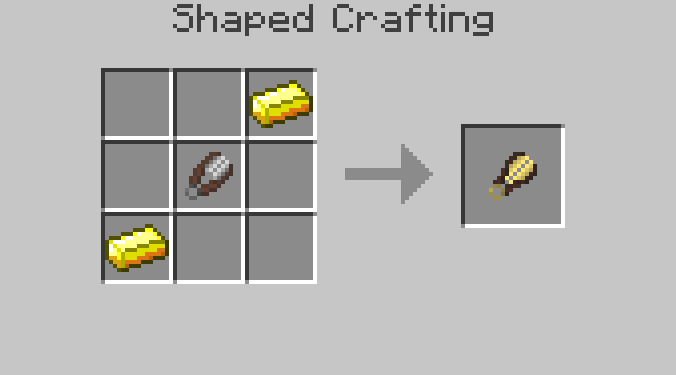 How to install More Shearables Mod?
Download and install the recommended Minecraft Forge for your Minecraft version.
Download the latest mod version for your Minecraft version.
Put the .jar file into the mods folder of your Minecraft installation.