Precisely Portal is a fascinating resource pack that you'll like quite a lot if you're a fan of the Portal game series. The pack does an excellent job of overhauling Minecraft's textures completely to make the game look like the Portal games did. However, one thing we'd like to point about this pack is that it's best used alongside a Portal related mod such as the Portal Gun mod because that will lead to a much more immersive and captivating experience. However, whether you use the pack on its own or alongside another related mod, you're sure to enjoy what it has to offer, especially if you enjoyed playing the Portal games.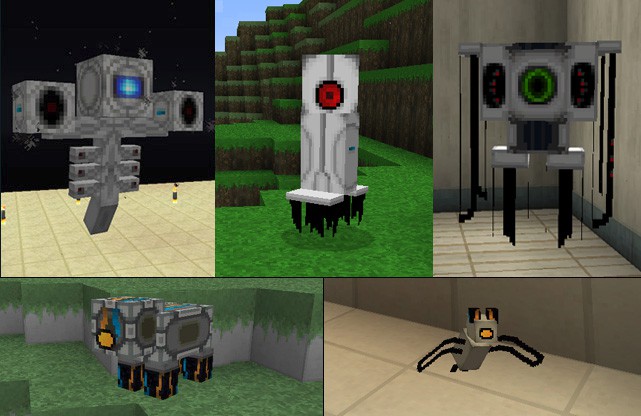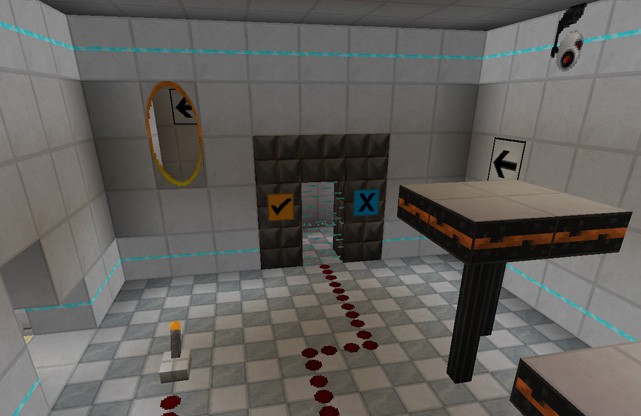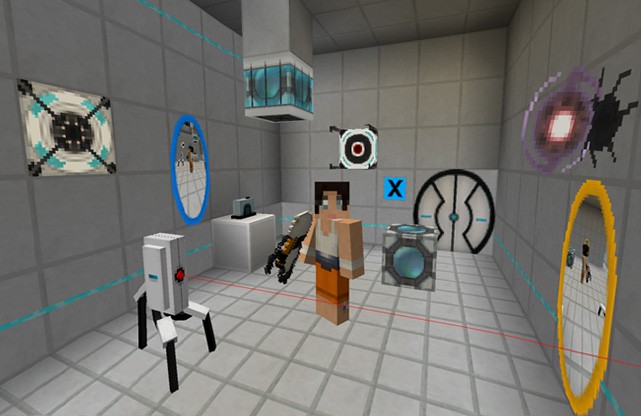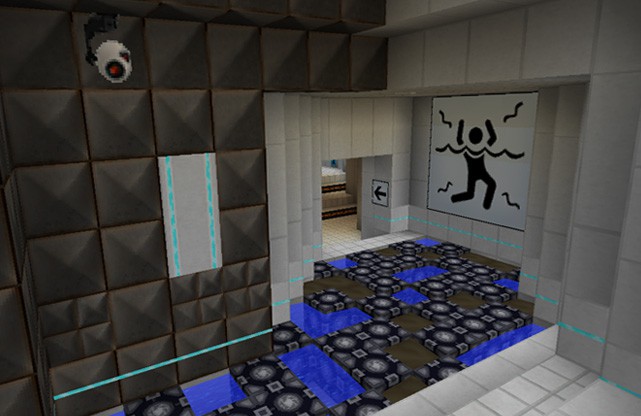 One rather interesting thing about the Precisely Portal pack is the fact that it's actually a continuation of the very first Portal based texture pack that was created a long time ago. Development of that packed changed many hands, and eventually, it landed to where it is now. Over the years, this pack has seen a lot of growth and in its current state, it is definitely one of the best Portal themed maps available. The textures are very fitting, the colors have been toned down a bit to fit with the art style, the item designs are on-point, and overall everything seems to flow nicely.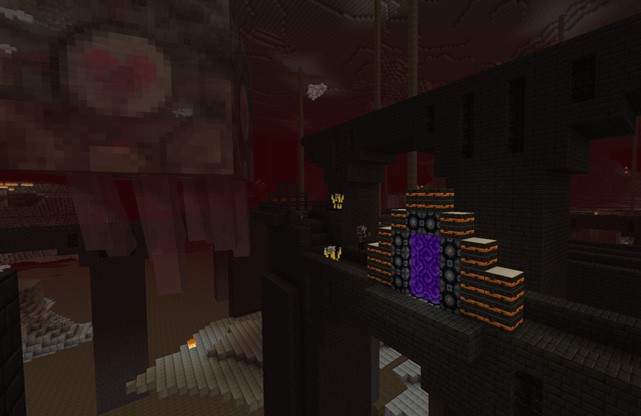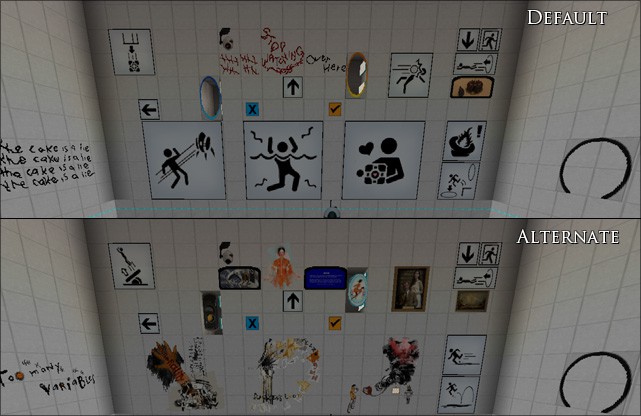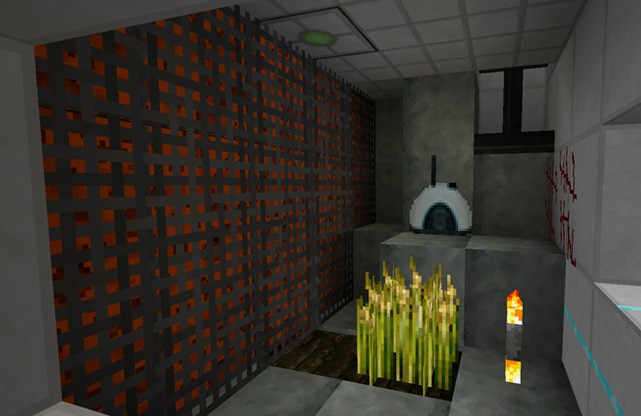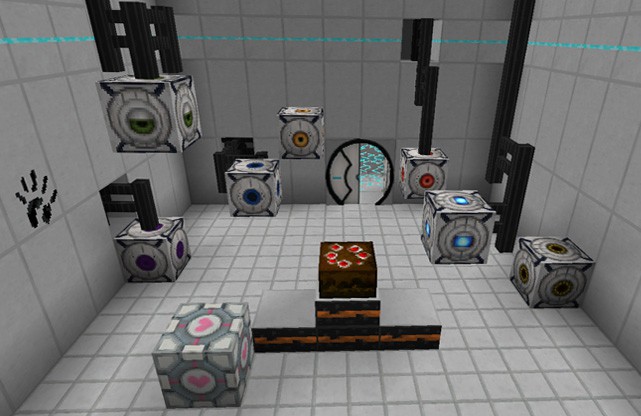 If you plan on using Precisely Portal, then it's worth noting that carlotta4th, the person currently behind the pack, has sustained some hand injuries which is why it won't be updated as frequently as it usually is. However, this isn't really that big of an issue since the pack's completion is at 80% so you will hardly, if ever, run into any missing textures during your experience.
How to install Precisely Portal Resource Pack?
Start Minecraft.
Click "Options" in the start menu.
Click "resource packs" in the options menu.
In the resource packs menu, click "Open resource pack folder".
Put the .zip file you downloaded in the resource pack folder.