Runes of Wizardry is an intricate and expertly crafted mod that aims to add a variety of top-tier magic based gameplay elements into the world of Minecraft in order to enhance the gameplay experience to a whole new level. If you're a fan of magic based mods but aren't particularly satisfied with how linear and straightforward most of them are, this is a mod that you should certainly try out because it adds a complex and intuitive system into the world of Minecraft through which players can do tons upon tons of incredible things if they can utilize it properly.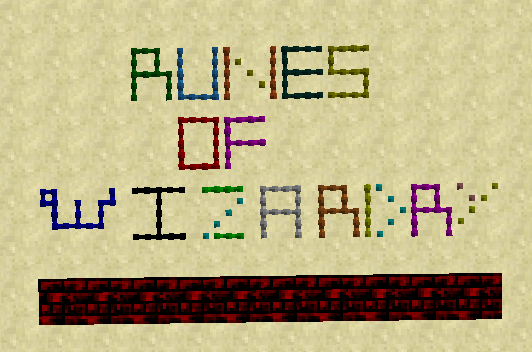 The functionality of the Runes of Wizardry mod revolves primarily around a special kind of dust known as Arcane Dust. Players basically have to collect this special dust as they make their way through the game world and, through this special dust, they can create runes that'll have various effects on the game. The five types of Arcane Dust currently included in this mod are fire, water, plant, glowstone, and ander. Each individual kind of dust can be used for various different tasks so, as long as you utilize them properly, you'll be able to do many incredible things while playing Minecraft.
The Runes of Wizardry mod comes with a variety of useful items that have been designed to make its usage more convenient. There are dust pouches that can hold large amounts of dust and there's even a dust broom through which you can clear an entire block of dust with a single click. It goes without saying that the Runes of Wizardry mod takes a little bit of getting used to due to how complex and intricate it is but, once you've mastered its basics, you'll be able to pull off many incredible things because of how well designed it is.
How to install Runes of Wizardry Mod?
Download and install the recommended Minecraft Forge for your Minecraft version.
Download the latest mod version for your Minecraft version.
Put the .jar file into the mods folder of your Minecraft installation.