The Lemon's Simple Teleporters Mod has probably been designed keeping in mind the fact that no matter what game you're playing, it's pretty much a guaranteed fact that the gameplay will become much more convenient and streamlined if you have access to teleportation powers. Once you apply this mod and make use of all that it implements into the game, getting from one place to another will become extremely snappy and simple provided that you have everything set up appropriately. This is one of the more straightforward teleportation mods out there, as the name already implies, so you should be able to use it just fine even if you're a novice to mods of this category.
Before you can actually teleport through the Simple Teleporters mod, you'll need to craft a bunch of different things. The very first step is to put together an Ender Crystal that's made by taking an Ender Eye and then heating it up in a furnace. Once you have this crystal, you can use it to specify the location that you'd like to teleport to. Afterwards, you need to craft the teleporter that the mod implements. When all of this is done, stand on your teleporter and right click with the previously mentioned Ender Crystal in your hand to teleport to the location that you specified. The whole process is very simple, and you'll get used to quite quickly.
Simple Teleporters is a pretty well-designed mod, but it isn't free from its fair share of bugs. One major bug that some players experience from time to time is that they get stuck at the location they're teleported to and in order to fix this issue, you'll have to quit to the main menu and start again which can be quite tedious. Fortunately, there aren't any big issues other than this one.
Mod Showcase
Recipes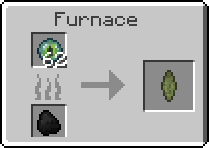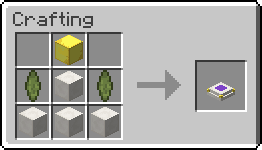 How to install Simple Teleporters Mod?
Download and install the recommended Minecraft Forge for your Minecraft version.
Download the latest mod version for your Minecraft version.
Put the .jar file into the mods folder of your Minecraft installation.