Spark's Tools is a mod that offers exactly what then name would have you believe on first sight. This is a mod designed by bright_spark and has been built to add various tools to the Minecraft world for players to use in order to make certain tedious activities feel a lot more convenient. This is a mod that you should be looking into if certain activities like chopping down wood logs or breaking stone feel too tedious for you and you want a way to streamline these things in order to save time while playing the game.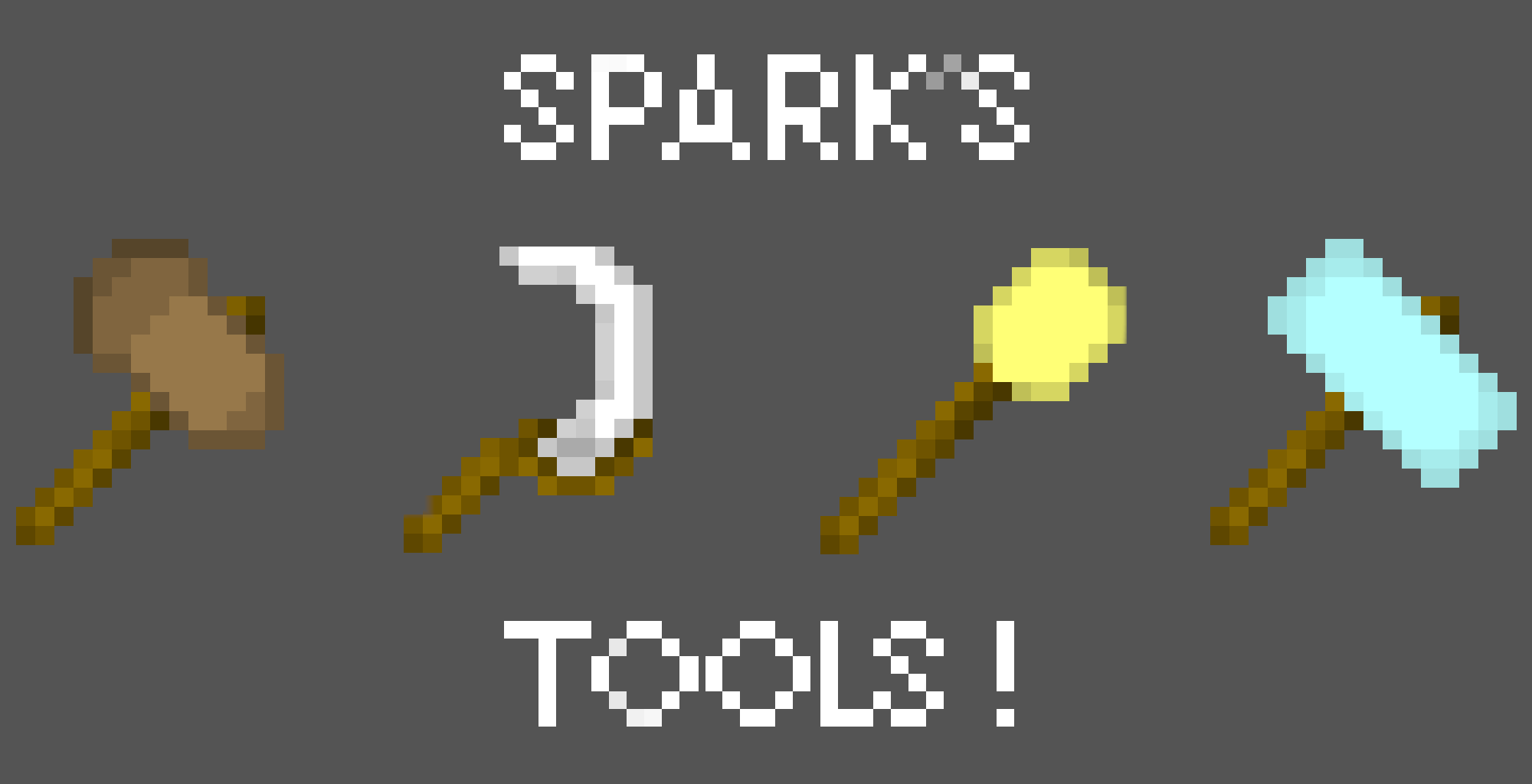 Features and Functionality
The Spark's Tools mod is essentially the successor to Spark's Hammers and, much like the original, the mod features an array of tools that are going to help you save a great deal of time the next time you play Minecraft. The mod includes a hammer which breaks stone blocks in an area, an excavator which breaks dirt blocks, al uber axe which can help you take down large wood logs and, finally, a plow which breaks all crops in a certain area. All these tools are highly impactful and range in tiers from wood to obsidian so there's definitely a lot of variety to choose from as far as crafting them goes.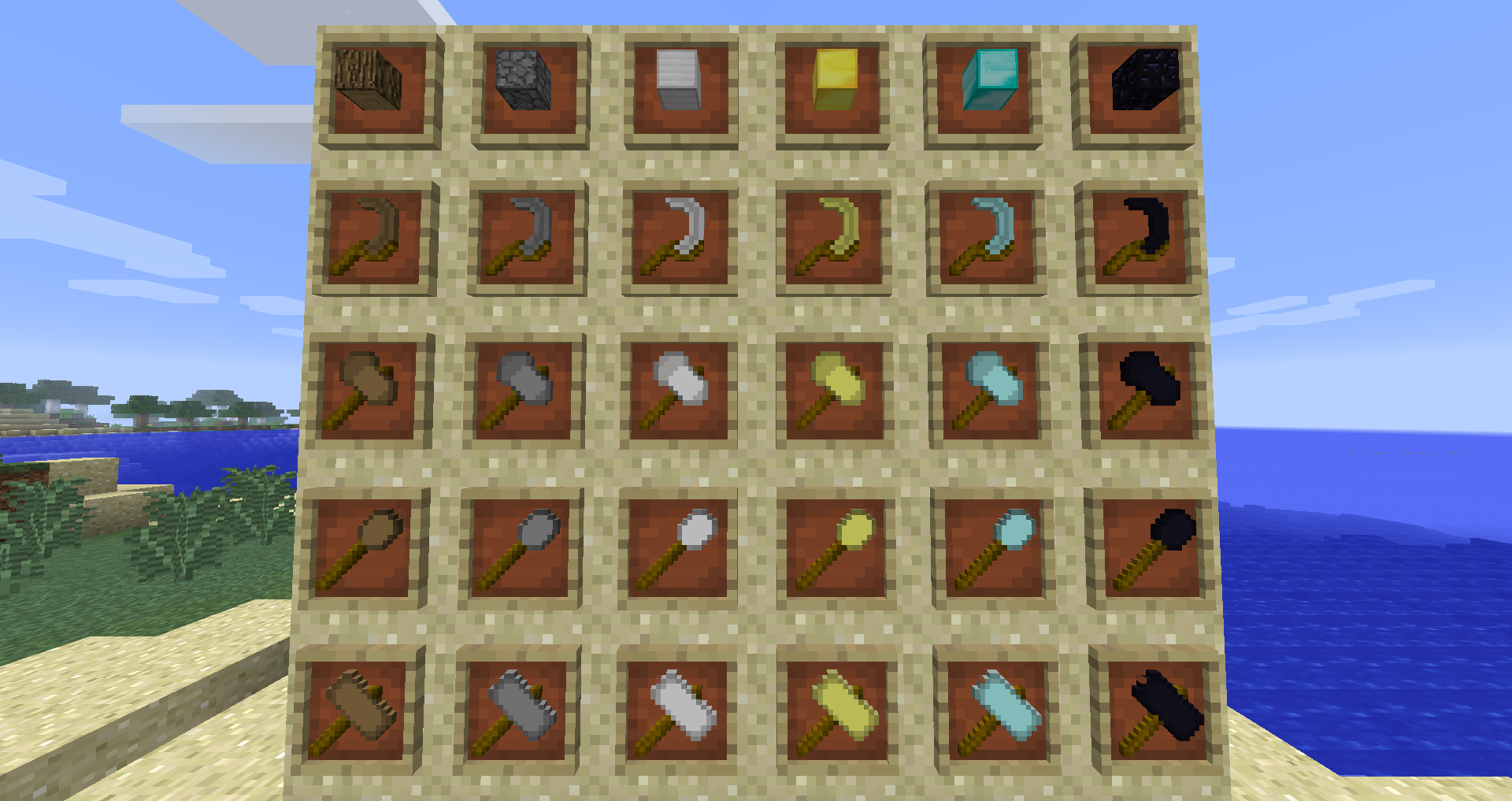 Compatibility and Technical Aspects
The Spark's Tools mod doesn't do much other than add new items to the game and this is mainly why it doesn't cause any major technical issues that would hinder your experience while using it. The mod is available solely for Minecraft 1.16.4, though, so this is the version of the game you will need to have in order to use it.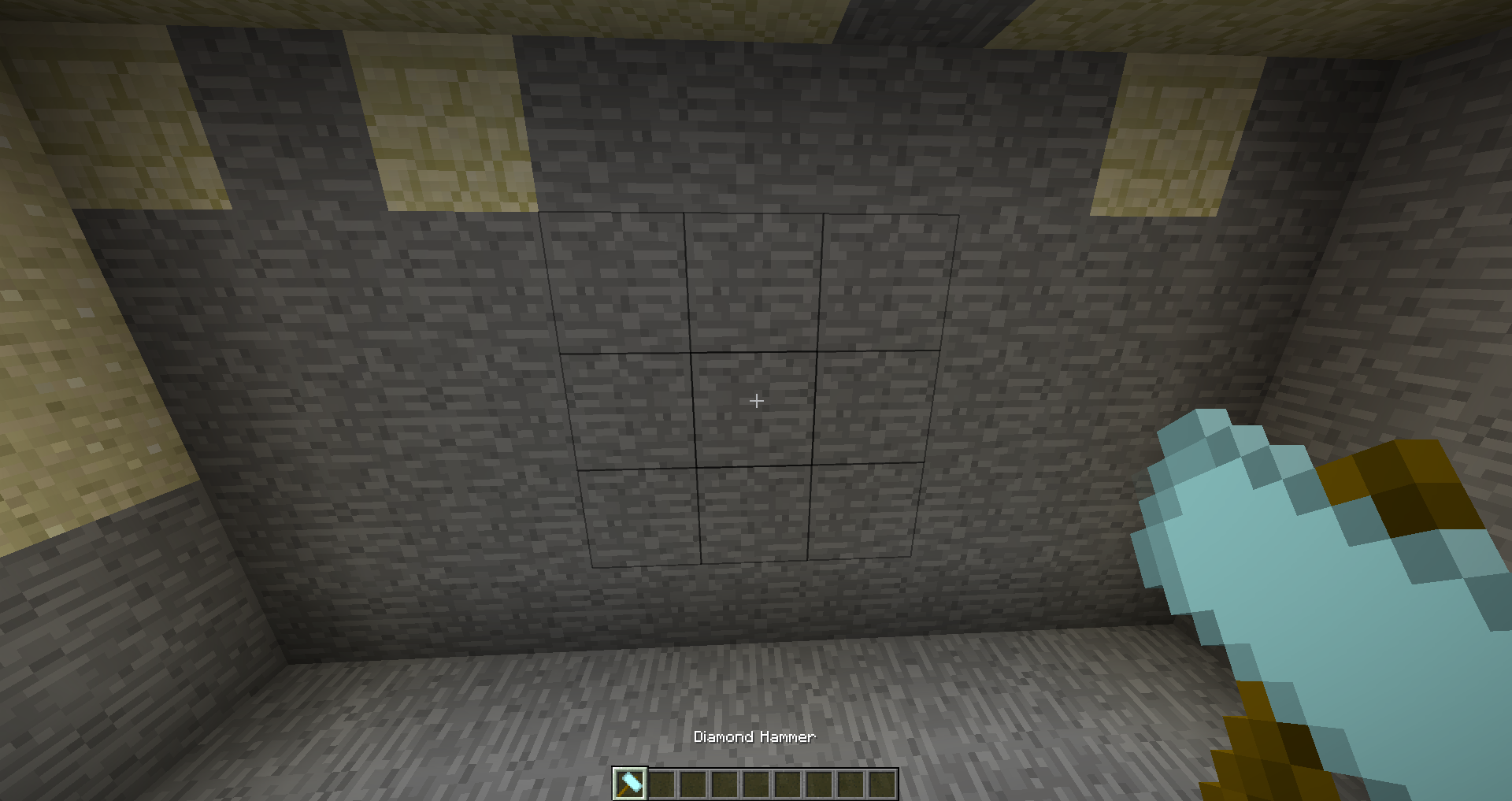 Conclusion
Overall, Spark's Tools is an exceptional mod that does an excellent job of making various tedious activities in Minecraft feel a lot more convenient.
How to install Spark's Tools Mod?
Download and install the recommended Minecraft Forge for your Minecraft version.
Download the latest mod version for your Minecraft version.
Put the .jar file into the mods folder of your Minecraft installation.