Telepad is a mod that claims to take Minecraft's teleportation to a whole new level, and although this claim might seem a bit over the top considering the fact that there are multitudes of different teleportation mods available, it actually turns out that it's quite true. The mod adds teleportation blocks to the game known as telepads, and through these blocks, players will be able to teleport all around the game world of Minecraft in a matter of seconds. Perhaps the best part about this mod is the fact that it puts a lot of emphasis on server compatibility which is why it has a lot of great features that you'll find only in multiplayer such as the ability to deactivate telepads and the ability to force teleportation to locations that have been removed.
The important thing to keep in mind about the Telepad mod is that it actually requires a fair bit of setup before you can actually utilize it to teleport all around the world. In order to be able to teleport to a certain area, you'll need to setup a telepad in there. Whenever you access a telepad, you'll be shown an interface that lists all the areas where telepads have been placed, and you can click on any one of those areas to immediately teleport there. You can use a dye of preference to customize your telepads as well which is a nice feature that players are sure to enjoy.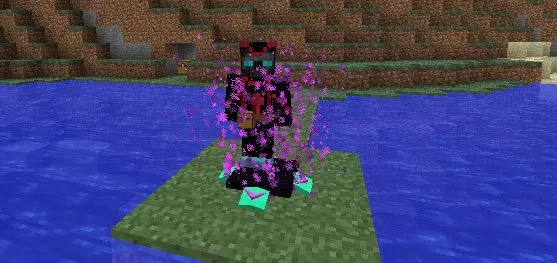 All its other features aside, the key thing that sets the Telepad mod apart from other teleportation mods is the fact that it actually allows you to teleport to other dimensions. In order to use telepads to teleport to other dimensions, you'll first have to craft a transmitter upgrade for them. Once the upgrade has been crafted and placed over a telepad, you'll be able to teleport across dimensions, and this is a feature that most teleportation mods don't usually offer.
Telepad Mod Update Logs
Fixed coloring issue.
Added a player functional player friend whitelist.
Added a new moderator tool that allows public telepads.
Fixed savannah plateau M crash.
Fixed color lore trouble from telepad item.
Updated block and item registry to event registry.
How to install Telepad Mod?
Install Minecraft Forge & SubLib.
Download the latest version of Telepad mod.
Add "telepads-x.x.jar" to your "mods" folder in C:\Users\YourName\AppData\Roaming\.minecraft
Load Your Game.