The Gravestone mod does one simple thing, but it's the wide variety of ways it does this one simple thing which makes the mod interesting and fun. Whenever you, a villager, or a tamed dog or cat dies in Minecraft with this mod installed, a gravestone will appear to mark the location of the death. This can help to create memories of times you lost near and dear animal companions, but the gravestones will much more often serve as a big, bold marker of the location where you died, which will make finding the items and XP you dropped a little easier.
As for the villagers, you won't need to actually kill any to make them spawn a gravestone. The Gravestone mod also adds naturally occurring graveyards to some NPC villages, which is kind of fitting when you consider most villagers are stupid enough to keep climbing up to great heights and dropping off of platforms until they finally die. They really are that dumb. These features are admittedly nice and add a certain level of realism to Minecraft which just isn't present normally. However, the best part still hasn't been mentioned.
In addition to creating gravestones on the deaths of the player and several NPCs, the Gravestone mod also adds a whole new area to Minecraft. Similar to underground strongholds, the Wither's Catacombs can be found below the surface of the earth in select locations. They will be difficult to find and there is no item which will lead you to them, as the eye of ender leads you to strongholds. If you do manage to find one though, it will be loaded with useful and rare loot, along with some dangerous platforming sections and a nasty boss at the bottom which is very similar to the three-headed Wither mob.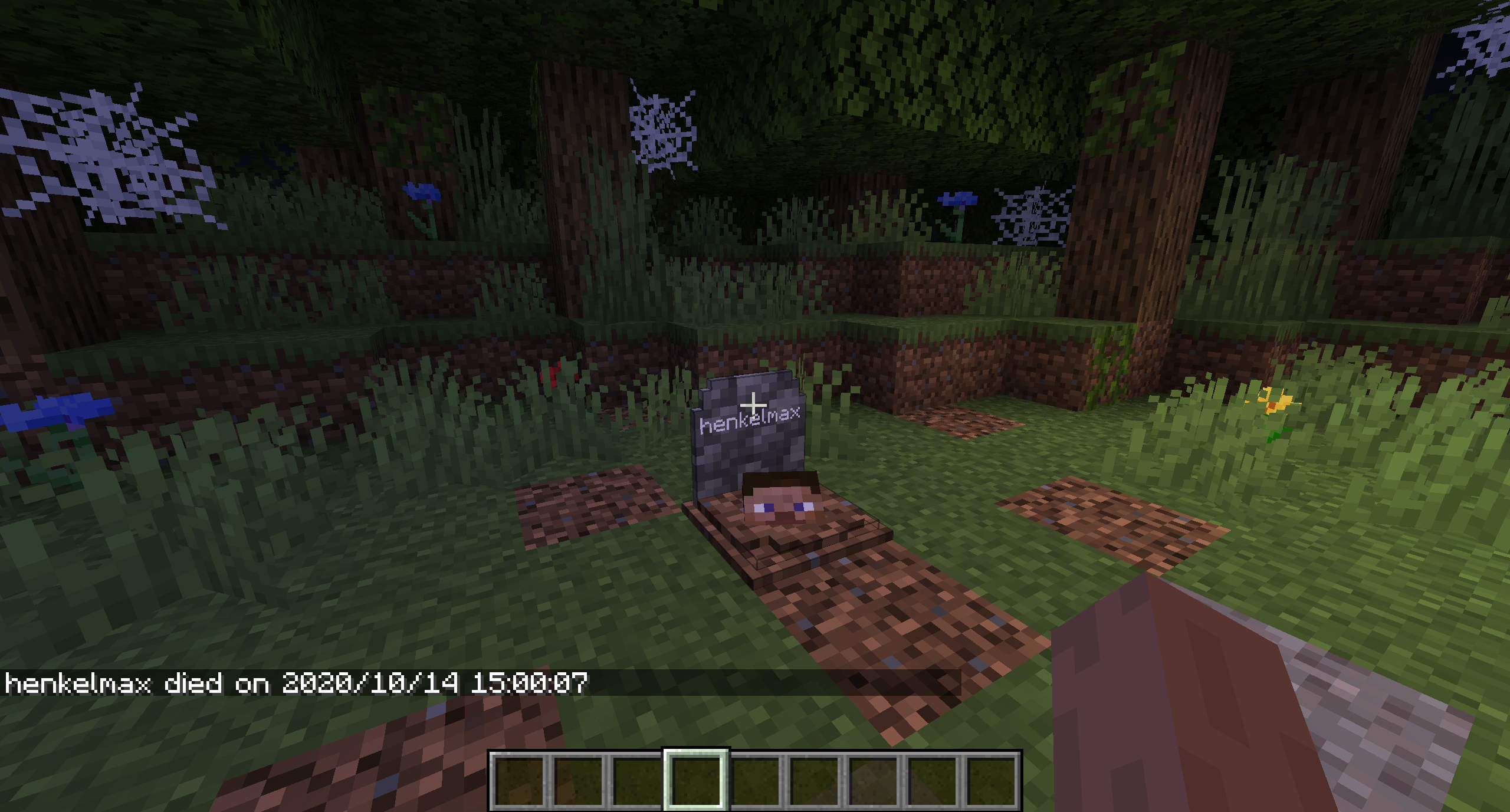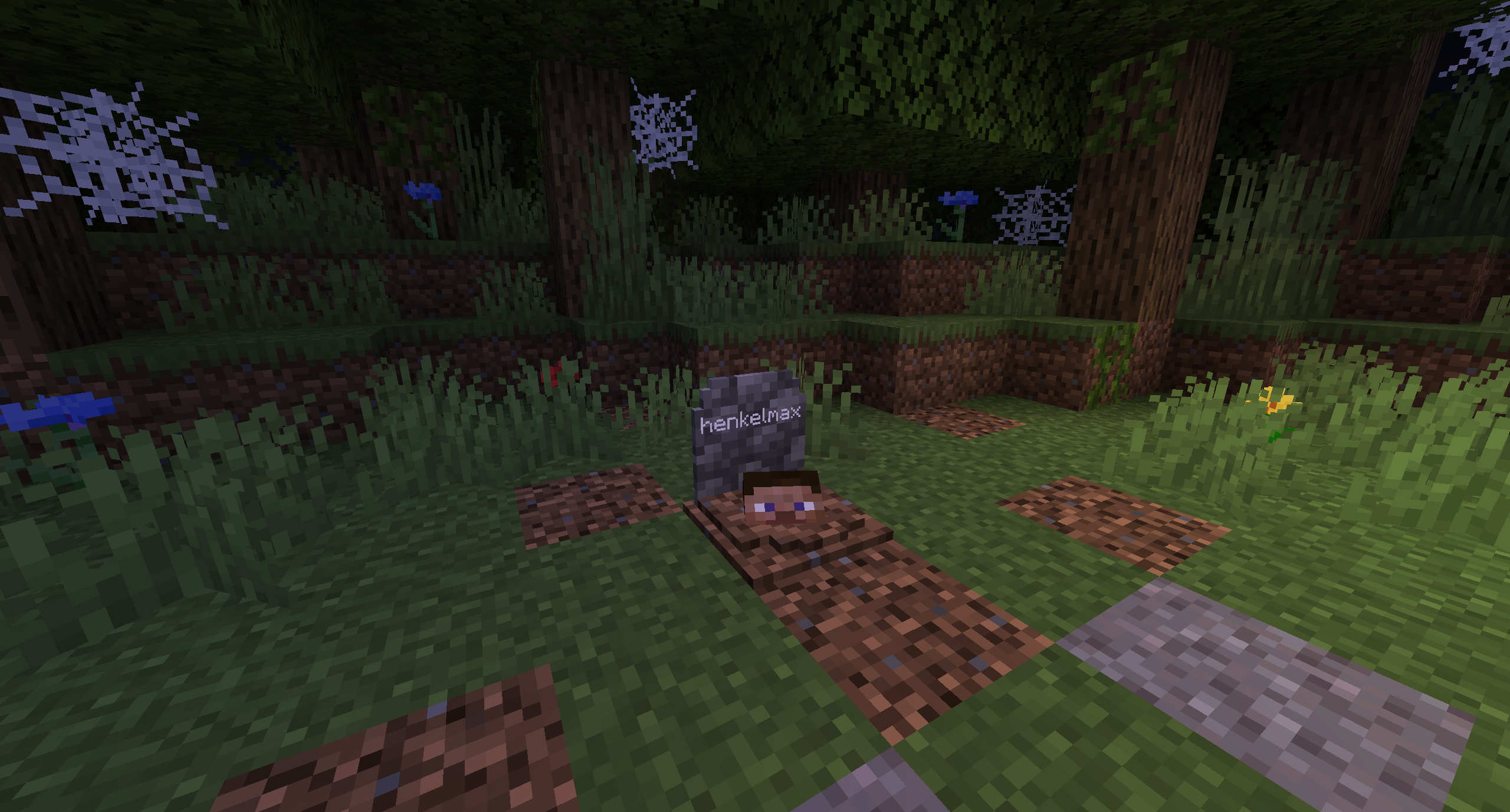 How to install Gravestone Mod?
Download and install the recommended Minecraft Forge for your Minecraft version.
Download the latest mod version for your Minecraft version.
Put the .jar file into the mods folder of your Minecraft installation.