Yooka Laylee is a pretty clever resource pack that doesn't really try to change the default look of Minecraft in any major way but instead focuses mostly on making subtle improvements to certain visuals in order to make the game look more refined and polished. If you're looking for a pack that'll completely overhaul the way your Minecraft looks then this might not be the best choice but on the other hand, if you're planning to keep the look of vanilla Minecraft as it is but want to improve certain aspects of it then this pack will certainly deliver.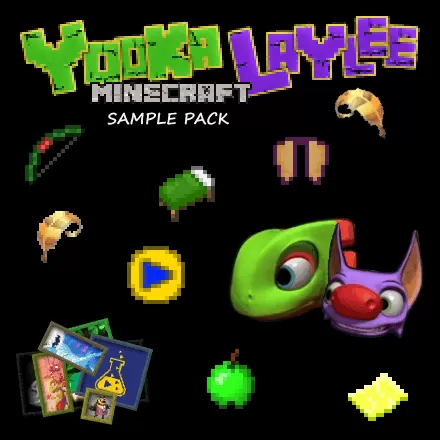 It's important to note that as of right now, only the sample version of the Yooka Laylee resource pack is available for download The sample pack only covers a few of the in-game items and has been designed primarily to get some feedback from the players. The sample textures display a really bright color palette, and they're very impressive in terms of detail as well so the full version of this pack will definitely turn some heads whenever it comes out. The pack also makes a few changes to certain in-game mobs and these changes have probably been made to make them fit in-line with this pack's particular art style.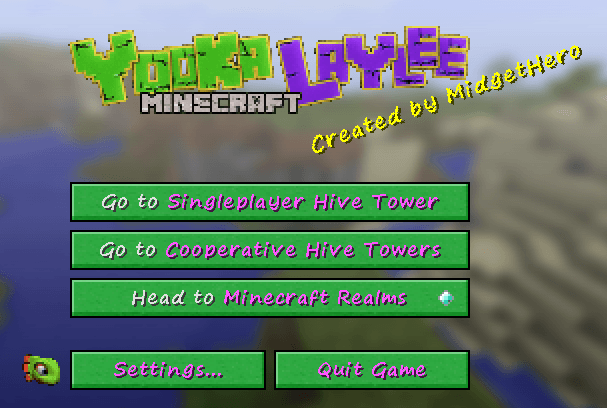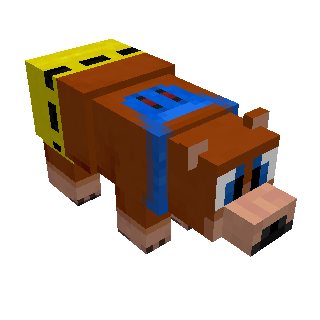 The resolution of Yooka Laylee's textures is 16×16 which might seem rather low on paper but isn't really that big of an issue since a pack of this sort doesn't require high-resolution textures anyway. Of course, the great thing about Yooka Laylee's low resolution is that players will be able to run it seamlessly even if they're playing Minecraft on a low-end machine.
How to install Yooka Laylee Resource Pack?
Start Minecraft.
Click "Options" in the start menu.
Click "resource packs" in the options menu.
In the resource packs menu, click "Open resource pack folder".
Put the .zip file you downloaded in the resource pack folder.
Download Link for Yooka Laylee Resource Pack
for Minecraft 1.10.X
Credit: MidgetHero