Amazing FoodStuffs is a Minecraft mod that absolutely lives up to its name because it offers an array of amazing food items that are sure to add more depth to your Minecraft experience and give you more variety when you're looking for a way to sate your character's hunger. The mod isn't all that groundbreaking or revolutionary as it doesn't consist of any overly complex mechanics that would elevate Minecraft to the next level but, all things considered, it's still a mod that's worth trying out simply due to the insane variety of content that it brings to the table.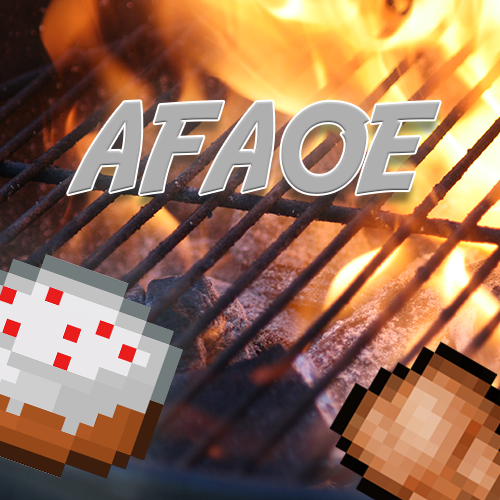 Features and Functionality
The great thing about Amazing FoodStuffs is the fact that it actually features various in-depth processes that players have to go through in order to make their food items. Unlike a lot of similar mods, you can't expect to simply slap together food ingredients in order to get the final product but, instead, you'll have to go through the proper cooking process. For example, if you want to make something with beef, you'll first have to tenderize the beef with a tenderizer that you can craft. The addition of all these new features definitely increases the learning curve of the Amazing FoodStuffs mod but, all things considered, these are worthwhile changes due to how much they improve the overall experience.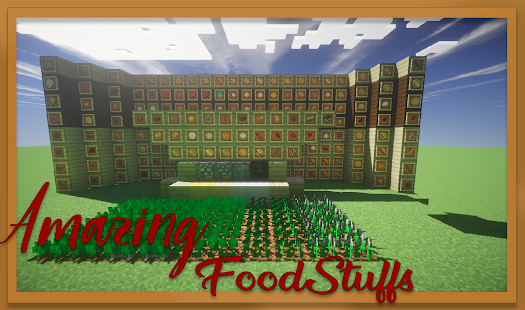 Compatibility and Technical Aspects
Given the fact that Amazing FoodStuffs is a mod that simply adds new items to the game and doesn't alter the mechanics of Minecraft in any major way, it's unlikely that it will have any major bugs or glitches that will hinder your experience. As far as compatibility is concerned, the Amazing FoodStuffs mod only works with Minecraft 1.12 so you'll need to have the same version of the game in order to use it.
Conclusion
All said and done, Amazing FoodStuffs is a top notch mod that makes food feel like an engaging aspect of Minecraft's gameplay.
How to install Amazing FoodStuffs Mod?
Download and install the recommended Minecraft Forge for your Minecraft version.
Download the latest mod version for your Minecraft version.
Put the .jar file into the mods folder of your Minecraft installation.