There are a number of mods for Minecraft which collect all your items in one location upon death, but none of them are as realistic or as much fun as BaM's Grave mod. Instead of everything you're carrying going flying in all directions when you die, all of your inventory will transport to a chest, buried under a grave which will appear at the site of your demise. You only need to be carrying two empty chests on you when you die for this mod to spawn a grave, but that's an easy thing to do when you just need to chop a couple trees.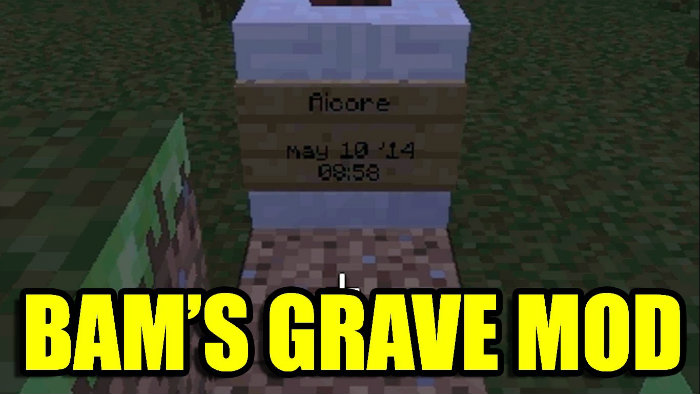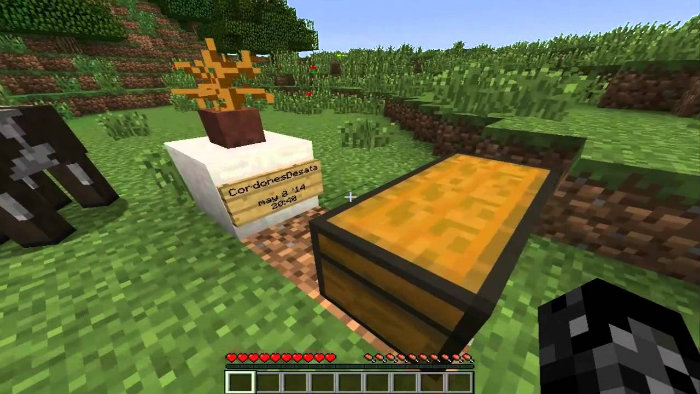 BaM's Grave mod is unique from other mods because they spawn items, like backpacks, which hold all your gear but can be picked up by anyone. They also don't burn, even if they're sitting in a pool of lava, and that's just not sensible. While it's true that other players could dig up your grave just as easily as they could pick up your backpack when using a different mod, other players on any server you host with this mod will also leave graves to be found and pillaged. This mod adds an interesting dynamic to Minecraft and makes exploring that much more fun.
BaM's Grave Mod for Minecraft 1.8 and 1.7.10 Changelogs
Bugfix: "Bottle o' Enchanting" generating.
Bugfix: die on the lowest 3 layer may occur problems.
Add: logging.
How to install BaM's Grave Mod?
Download Minecraft Forge and this mod!
Find in %appdata%/.minecraft, the mods folder.
Move the mod jar or zip file to .minecraft/mods
Have fun!
Download Links for BaM's Grave Mod
for Minecraft 1.8
for Minecraft 1.7.10
Credit: MrIbby – Original Thread on Curse